Type: Sex Club and Night Club
Address: Kärntner Straße 61, 1010 Vienna
Work hours: every day 8 PM- 5 AM
Rates: 200€ - 280€ for 1 hour
If you've been following the Sex Vienna blog you know that we like to feature and recommend places in Vienna that truly deserve your time and money. The Maxim Wien sex club has been among the best adult entertainment venues in Wien for years, and we have already published posts about this place. Due to the fact that a lot has happened in the Viennese sex industry in recent years, we have decided to showcase another review of Maxim Wien, with everything that has changed since we last wrote about this club. Read on to learn everything there is to know about this sex club in Vienna now!
Nightclub Maxim Wien's location
Maxim Wien is located in a very central area of the city and it is easily accessible by public transportation, with the metro station set very close to the front entrance. Due to the fact that it is located in a popular part of the town, there are shops, restaurants, hotels and all types of businesses surrounding the location.
Click here to jum to Maxim Wien's profile on Google Maps
Other notable nearby buildings include the Vienna State Opera, St. Stephen's Cathedral and Karlsplatz, which are only a few minutes' walk away from the nightclub. Additionally, Maxim Wien is in one of Vienna's safest and nicest districts; meaning that you don't have to worry about your safety while visiting the club.
Stepping into the Maxim Wien Sexclub
The entrance to the club is hard to miss with a prominent sign above the entrance.
As soon as a client enters, he is faced with a receptionist who can help navigate the client down to the bar area where the ladies and the drinks are located. The rooms for private affairs can be found on both levels of the club; there are 2 rooms and the special BDSM room in the bar area, and 6 more rooms upstairs. Since Maxim Wien is a gentlemen's club, there is no entry fee; clients only need to pay for the drinks that they consume, as well as the services that the ladies offer to them.
Party in the bar area of Maxim Wien
In the downstairs area the atmosphere is always good, with a resident DJ taking care of the music while clients are enjoying the company of the ladies. The bar area has various drinks on offer, including soft drinks, spirits and a large selection of the finest champagnes to ensure an even better time. Additionally, there's a stage in the bar where some Maxim girls like to showcase their dancing skills to suitable music played by the DJ.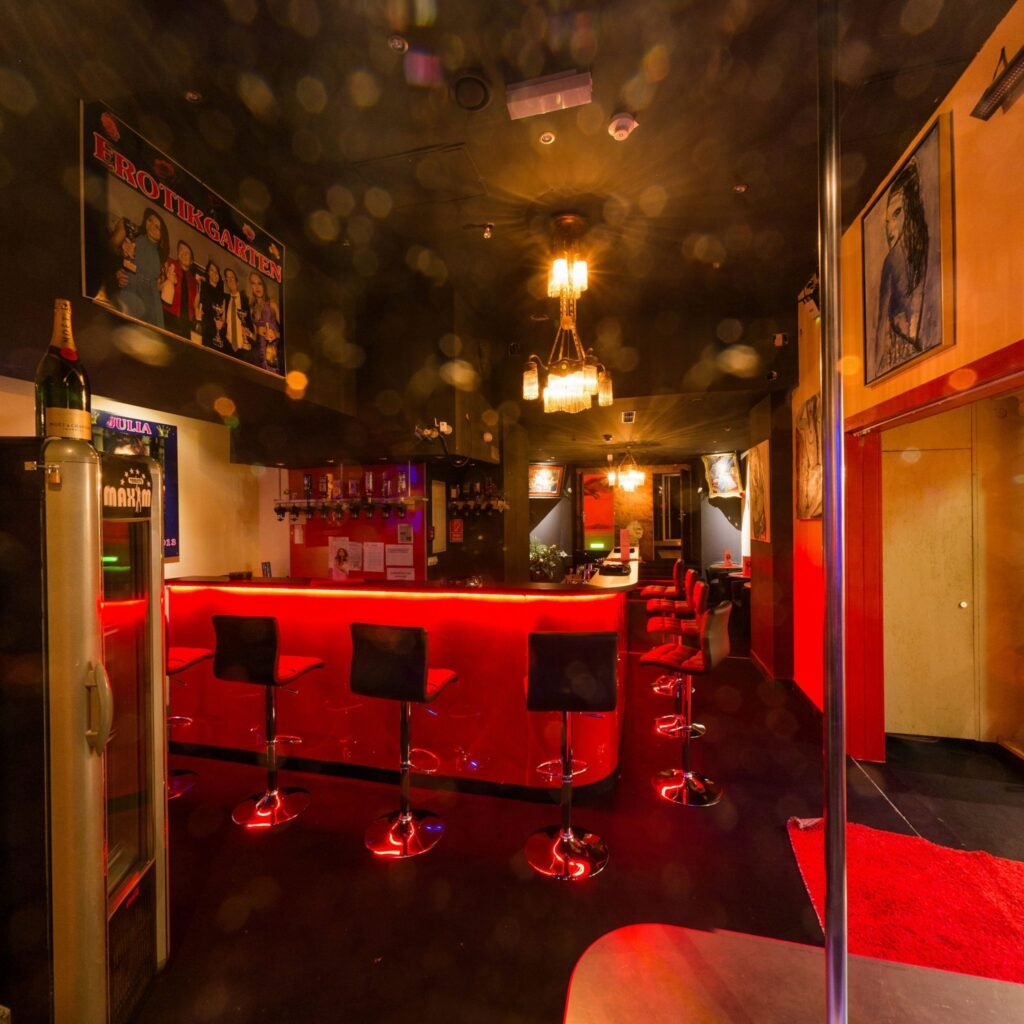 How to find a girl for yourself in Maxim Wien?
Since Maxim always has plenty of girls in the club, finding the right lady for the moment is quite simple. The bartender and other staff members are always ready to assist with recommendations based on the client's criteria. Additionally, the Maxim ladies who are not busy often approach clients and introduce themselves.
Clients can invite the girls for a glass of their favorite champagne and get to know them better. This can spark a conversation between the ladies and the clients, which can lead to private time in one of the rooms if the chemistry is right.
Clients are also able to browse through the available ladies on the club's official website.
We reviewed a lot of Maxim Girls so far, you can read these posts here:
360 degree virtual tour in Maxim Wien
3D Swiss Media, a leading 360 virtual tour service made a virtual tour about Sex Club Maxim Wien as well. You can find the video here, where you can drag the video and move it around in 360 degrees with your cursor:
The 360 degree virtual scenes were uploaded to the club's Google profile as well, so you can take a look around by using these virtual scenes:
Rooms in Maxim
Club interiour
What else is there in Maxim Wien?
In addition to the above mentioned things, the Maxim Wien club also has other interesting things on offer. The club has regular rooms, a special BDSM room, as well as VIP rooms for the clients, depending on what they are looking for. The VIP rooms are bigger than regular rooms and come with a bathtub or a Jacuzzi. Normal rooms are smaller and only have a shower; however, all rooms in the Maxim Wien club are equipped with at least a shower.
Maxim offers escort services if that is what the client desires. It is convenient to be able to preview a Maxim lady and pick her up at the club before an escort date. This eliminates the fear and stress over the wrong girl arriving to the date.
Those who would like to enjoy the club with friends also have this option in Maxim Wien. The club offers discounts on the drinks for bigger groups of clients and they support bachelor parties, birthday parties or even divorce parties. The Maxim club also welcomes couples as well, which is quite rare in Vienna.
Maxim Wien's online presence
The Maxim Wien management has always paid attention to the club's social media presence. Their Facebook and Instagram profiles are often being updated with the latest news about the club. Additionally, they regularly send out newsletters through which clients can read about the latest girls joining the club, events and other interesting news.
One of the latest promo videos of Maxim Wien Facebook page:
You can find the official Maxim Wien social media channels here:
The club has profiles on the biggest review sites as well, where the customers reviewed its services, line-up and other things over they years. If you want to read more about Maxim Wien reviews, then you can check these places as well:
Prices in Maxim Wien
Maxim Wien provides sex in the club and escort services as well. Clients who visit the club can expect the following prices:
Maxim Wien prices for sex in the club
| | |
| --- | --- |
| Normal room for 1/2 hour | 150€ |
| Normal room for 1 hour | 200€ |
| VIP Room for 1 hour | 280€ |
| BDSM Room for 1 hour | 300€ |
Maxim Escort prices (Escort Girls Vienna agency)
| | |
| --- | --- |
| 2 hours (minimum) | 500€ |
| 3 hours | 700€ |
| 4 hours | 900€ |
| 5 hours | 1100€ |
The prices of the champagnes and other drinks can be viewed on the nightclub's official website.
Final verdict on the Maxim Wien club
We have always recommended the Maxim Wien club to our readers because this is a business that has been successfully operational for decades now. Maxim has made a name for themselves having some of the best-looking ladies in any nightclub in Vienna. With a good social media presence, functioning and easy-to-navigate website, fair business practice and many beautiful ladies on offer, we still recommend this club in 2022 to anybody who is looking to have fun in Vienna.
About Maxim Wien
Sex Club and Night Club Maxim Wien
Kärntner Str. 61, 1010 Vienna, Austria
+43 699 17172031
Frequently Asked Questions
Is Maxim Wien a sexclub?
Yes, Maxim Wien is a classic sexclub and nightclub in Vienna. You can have sex in one of the rooms of Maxim Wien, with the chosen Girl or Girls.
Is Maxim Wien safe?
Yes, Maxim Wien is a safe sex club in Vienna. The 1st district is one of the cleanest and safest area of Vienna and Maxim Wien is located exactly in the heart of city. The club has high-class Girls and the clientele is also good. The professional staff take care of everything so you can be sure your visit in Maxim Wien will be satisfied.
Can I have sex in Maxim Wien?
Yes, you can have sex in Maxim Wien. Maxim is a classic sexclub and nightclub in Vienna where you can relax in the bar area, meet the Girls and then pay for the room with cash or credit card.
How much girls does Maxim Wien have?
Maxim Wien usually has 20-25 international Girls who speak at least German or English at conversational level.
Is there any entry fee in Maxim Wien?
Maxim Wien does not have entry fee.
Is Maxim Wien an FKK saunaclub?
No, Maxim Wien is not a saunaclub, it is a classic sexclub.
Does Maxim Wien provide escort in Vienna?
Yes, Maxim provides escort in Vienna. Its official escort agency is called Escort Girls Vienna and the Maxim Girls are available for exclusive hotel escort in Vienna.
Are there Austrian prostitutes in Maxim Wien?
Maxim Wien ocassionaly have Girls from Austrian cities but most of the Girls arrive from Romani, Bulgarian and Hungary.
Does Maxim Wien offers bachelor parties in Vienna?
Yes, Maxim Wien offers bachelor and other kind of sex parties in Vienna. Its has special landing pages for these topics, you can find them here: Bachelor Parties, Birthday Parties, Divorce Parties.
For more Info visit SV Escort Forum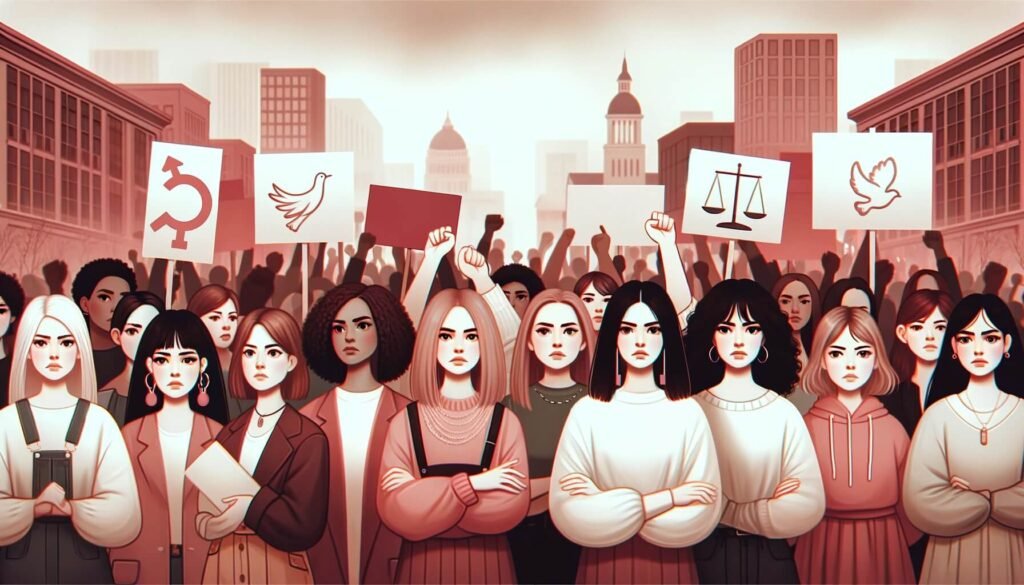 In Vienna, various professional groups have taken to the streets to…
Read More