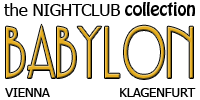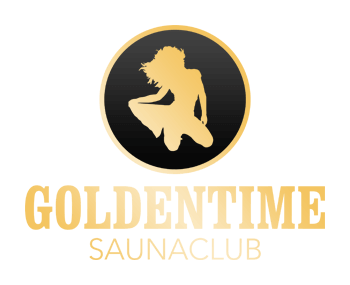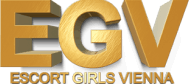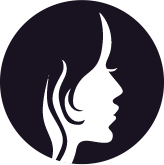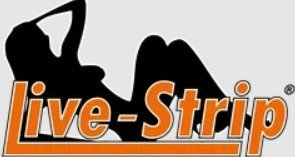 It's been a while since we posted our last original, good old-fashioned Sex-Vienna girl review. So, here we are to showcase another girl from our favorite place; Sexclub Maxim Wien. This time, you can read about Emma from Maxim Wien and my experience with her.
Emma's photos on the Maxim website are real. They are obviously not made by the Maxim photographer, but they are authentic nevertheless. I've been seeing Emma in Maxim lately, but I never spent time with her. She was smiling whenever I saw her, so I had to get to know her better. I always seem to find something or someone interesting in Maxim and I didn't regret going to this club that rainy November evening.
Entering Sexclub Maxim Wien
I was especially horny that night, so I entered Maxim with extreme enthusiasm. I wasn't sure about which girl, but I knew I would bang someone that night. I arrived to Maxim early to make sure I can select from all or almost all of the girls. As usual, I took a seat at the bar and ordered a whiskey. I like to relax and take a look around before settling on THE girl.
There were easily more than 20 ladies in the club at that time. Maxim's lineup is strong right now and it is very hard to pick a girl nowadays. Among the girls, there were a few Romanians, but I also saw Arielle who is from the Dominican Republic. The girls are pretty and the selection is good enough to satisfy my personal needs.
There have also been a few changes in Maxim since my last visit. For example, I noticed a red carpet when I came in, leading down the stairs. The carpet is also leading to the rooms and it is present throughout the whole floor where the rooms are. Thought, it isn't in the rooms yet. Seems like subtle renovations are being done in the club. It's good to see that this is happening, as some of the renovations are quite necessary.
I also saw a new receptionist lady who is extremely busty, friendly and welcoming. She very much resembles Ariana and she could be her sister, for all I know.
Choosing the right Maxim girl
With so many girls in the club, I had a pretty hard time choosing. I saw Alina and Georgina, who I know are good service providers, but I wanted someone new that night. That's when I saw Emma from Maxim Wien getting up on the stage.
I wouldn't say that Emma is a great dancer, but she is confident enough to pull it off and to have all eyes on her. At least my eyes were constantly on her, which she might have noticed. She is very elegant, with a fit and slender tan body. She probably goes to solarium for that tan, or at least that's what I assume. Emma is a bit small, but really sexy. If it weren't for the tattoos, she would be a flawless beauty. Currently, she is blonde, but I think she is a brunette originally.
Emma finished her dance and walked up to me next to the bar. I guess she noticed my interest in her, which was justified. As always, she approached me with a smile on her face. She didn't know me and welcomed me as if I'm a new client. We started chit-chatting and I invited her for a drink.
What I learned about Emma from Maxim Wien
We talked as we were drinking and I got to know Emma a bit better. First of all, she speaks German and English well, so we had no problem communicating. Despite her elegant looks, she is absolutely not arrogant at all. She's very confident, but she's also emphatic, smart and easy to talk to.
Emma told me that she's been working in Maxim for a month now. She came from Laufhaus Rosi, but she likes Maxim much better. She also told me that she doesn't have a problem working with many other ladies. On the contrary; she likes the social aspect of being with more ladies in one club.
Settling the deal with Emma
I finished my drink and at this point, I only had one thing on my mind. Emma's sexy body and what I would do with it. So, I told her that I want to go to a more private setting. She smiled and told me that she would like that too. This statement started to make my blood flow to the right places even before entering the room.
We got into one of the upstairs rooms and she started to undress herself, reveling her slim body and tattoos. As I said, I'm not the biggest fan of body ink, but it looks good on her. Emma isn't a stone cold bitch in the room either. She was constantly smiling at me, so her happiness isn't an act. Or if it is an act, it is a good one.
If you're a long time reader of our blog, you know that we here at Sex-Vienna don't like to go into detail about what happened in the room. I'm not here to break this tradition, but I can tell you that I have left Maxim more than satisfied that night. We discussed what I wanted in the room beforehand and she was agreeable right away. It makes sense to state one's wishes before going into the room, and that's exactly what I did. Of course, you can skip talking about the services with the girl if you don't want to take the romance out of the experience.
Conclusion
Emma from Maxim Wien is not only sexy and gorgeous, but she also gave me everything I was looking for service-wise. She's a very straightforward and direct lady who always seems to be smiling. Even though I talked to a few ladies before choosing Emma, she was still the right choice for me that night. I spoke to Ella, Naomi and Sylvia but I didn't regret settling for Emma. These three black girls are a great choice if you want something more exotic for the evening.
Personally, I would recommend spending an hour or two with Emma, as I had a more than enjoyable experience with her. I will surely spend a couple of more nights with her in the upcoming months.
Take a look at this forum thread if you wish to see what other people had to say about this review and Emma or add your own opinion.
About Maxim Wien
Sex Club and Night Club Maxim Wien
Kärntner Str. 61, 1010 Vienna, Austria
+43 699 17172031