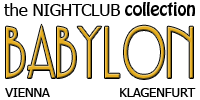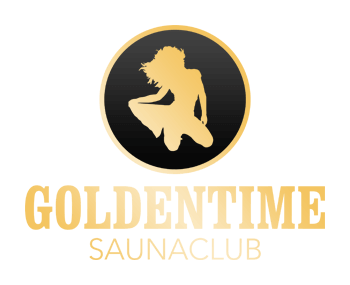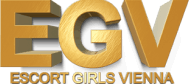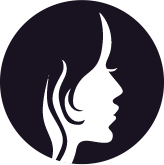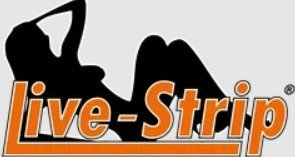 Sauna Club introduction
(comparison and rating are coming soon…)
Not too long ago I wrote a post about Laufhauses in Vienna where I listed all of them and rated them.
I think it is about time I update my blog with the same basic info about FKK Sauna Clubs in Vienna.
Although Vienna is one of Europe's bigger cities there are just 3 real FKK Saunas and only 2 of them are competitive and attract a large crowd.
But before I get into that, let me explain a bit what Sauna Clubs are and why they differ so much from other venues like Nightclubs, Studios, Laufhauses and Peepshows.
A Saunaclub is a place where you usually pay an entry fee which allows you to get in (dressed only with bathrobe or towel around the waist), stay in the club all day and night until they close and make use of all amenities of the venue. Those amenities usually are:
Sauna Cabins
Steam Bath
Indoor and or outdoor pools
Bars – all non-alcoholic drinks included except for Red Bull
Resting areas a buffet or restaurant
Showers all over the place
Infrared Cabin
porn cinema
rooms to go to with the girls
Massages for a fee
Solarium for a small fee
Guests in a Saunaclub usually are called Ice bears (Eisbären in German) – a term that I believe originated in one of the many FKK forums in Germany. The reason for this name is the fact that all guests of a Sauna club usually wear white bathrobes or white towels around the waist only.
The Germans BTW have made this lovely concept as big in Europe as it is nowadays.
This brilliant idea and the very first FKK Sauna Clubs, I believe, originated in Rio de Janeiro, Brazil and the concept went by the name "TERMAS".
The most important amenity of all, and the real reason why Sauna Clubs are as popular as it gets, are the ladies who usually run around naked or half naked and offer their services for a more or less small fee.
In Vienna all girls in all 3 Saunas charge 60€ for 30 minutes in the rooms, bareback French mostly included and if not, then the girl simply doesn't offer this service at all.
It is not common that girls charge extra for natural French but I recommend to always ask before you commit to a girl in a Saunaclub.
So far so reasonable but if you want to book extra services your experience may become a bit more expensive. Following extras can be booked:
Cum in Mouth (CIM) – 60€
Anal – 120€
One other important thing that differs from other sex systems: you pay after the sex and never before!
You can also have sex in the guest room itself or – which is more common – in the porn cinema
The 3 real Sauna Clubs in Vienna
In Vienna there are really only 3 acceptable Sauna Clubs to choose from in my opinion. There are more of them, of course, and they may per definition also qualify as a Sauna Club as they have some Sauna Cabins and also collect an entry fee to get in and see the girls but I will not waste much time and energy on them and neither should you. They are not worth your time and money and PLEASE let no friend or taxi driver tell you otherwise.
Goldentime and Fun-Palast may ring a bell as they do a lot of good (and sometimes not so good) marketing to attract clients and girls from all over the world. Since in my opinion Goldentime is by far the best place in town, let me start with…
Goldentime
has opened its doors in November 2003 and single handedly revolutionised Austria's sex scene back then… or so I was told. At that time I was still in friggin' Norway freezing my ass, balls and limbs off day in and day out :) This means Goldentime will celebrate their 10 year anniversary in 2013. Guys, you can count me in, I'll be there!
Goldentime is located at
Karl-Gunsam-Gasse 1
1110 Wien
and opens at 11am until 4 am in the morning.
If you plan to come late, make sure you arrive before 3am in the morning as you won't be permitted to come in after 3.
They will charge you a fee of 80€ to get in and during the day will offer up to 80 girls for your pleasure.
If you come in a group, make sure to buy a 6 pack of entry cards as that will grant you a discount of 80€ which equals 1 free entry.
If you feel like drinking you can invest the amount you just saved in coins that you can buy at the reception – 5€ each which enables you to get 1 alcoholic drink. If you are already a bit drunk the receptionists may limit the coins you can buy for your own safety and as a courtesy to the girls and your fellow punters inside the club.
Once you get there you pay the entry fee of 80€, receive the key for your locker, the bathrobe, a towel and you get into the locker room area to change and take a shower before you are ready to enter the paradise that a FKK Sauna Club can be.
The Interieur
The lockers are kinda narrow and close to each other but everything is fairly clean and hygienic.
If you have valuables or lots of money with you, I recommend you deposit all that in the safes near the entrance which also work with they key you were given.
In the locker area there are 2 toilets and shower space for about 6-7 people at the same time. That means plenty of space on a normal day.
Well, by now you should be all set to step in the guest room of Goldentime!
I remember my first time ever in an FKK Sauna and it is a very special feeling usually. Most people, including yours truly, at first are not used to the number of nude beauties that you meet in the few seconds that it takes to move from the lockers over to the bar.
On a normal evening roughly 50 – 70 ladies will be available. They sit around on the many designated seats (white couches) there or make a round and wander from one end of the club to the bar and back to their seats in pursuit of an ice bear who could book them.
Goldentime was not my first Saunaclub ever but due to the fact that it is not very very big, it has a special feel to it and it really is very open and neatly arranged.
Goldentime is not a luxurious or feudal temple. It is simple but effective and everything is always clean. The cleaning staff is on the move at all times and you hardly ever see them take a break.
Vis á vis of (right in front) the bar in the centre of the guest room there is a show stage with a pole. The girls do not dance often but sometimes, mostly in evenings, they do. On rare occasions I have also seen special lezbo shows and stuff but that is not a regular part of the show concept, only an occasional thingy.
On the left side of the stage are 2 saunas and the steam bath.
Behind the stage are the showers and some chairs to lay down and rest. From there you can leave the inside of the club and go outside where you find another bar which is hardly open, a small swimming pool, another sauna and a few cabins which are the outside rooms for sex with the girls.
Around the pool there are some tables and chairs to sit and some chairs to lay down (not in the winter as it is too cold to sit outside).
On the right side of the stage are the infrared cabin, the massage room, the toilets, the DJ area, an aquarium and the entrance to 6 rooms.
Right next to the bar is the buffet space where you can decent food but nothing excellent usually. For my taste it is good enough. As mentioned above. Food and all non-alcoholic drinks are included.
The Girls
In Goldentime Vienna there is a great variety of girls to choose from. I have already written a report of Isabella and there are many more girls of the same quality and stunning looks.
I will not mention further names in this post because this one should stick and I really can't update it that often.
Just for your information: I have met at least 15 wonderful beauties at Goldentime and sometimes it was a tough decision who to choose and who to reserve for the next visit.
Good thing about the girls at Goldentime is that there are pretty much naked and only wear one piece of accessory on them, usually a kind of string belt which they wear around their waste or some sexy stockings.
Except for Mondays which is Lingerie Day they never wear a bra or a thong.
Whether you like dark haired or blonde, tall or short, fat or super skinny, fair or blacky, you will most likely find a girl that meets your needs.
But be cautious because Goldentime is a successful place and many hundred visitors may come on a good day. The girls are there to hunt you and some wish to have at least a dozen clients. Do not be tempted to take the very first one that approaches you. It is better to select wisely and try to have a conversation with the girl of your choice BEFORE you commit and go to the room with her.
If you know your way around a Sauna Club you may probably never become the most popular person in there but at least you will not fall victim to a girl that is a shark in disguise. This is not a Goldentime issue, but a general Saunaclub Issue instead, though.
I would say
65 % girls from Romania
15% girls from Bulgaria
15% girls from Hungary
5% girls from the rest of Europe
The Rooms
The rooms in Goldentime definitely are nothing special. They are not very big and the beds are basic.
Before you go to the room with a girl she will get a towel first (by the way, this is your cue and you have still time to take a quick shower… I recommend it because the girl sees that you care).
The towel will be laid over the bed, you can put your towel on the nail in the wall… really, I am serious. They have nails in the wall to hang your bathrobe or towel. Next thing you know you are on the bed and can do your thing.
Now it depends on the girl you choose and you to see if you can handle her or not to make it a memorable thing or just another punt.
On a very busy night it can happen that you have to wait for a room to become vacant again. But usually you will not have a problem. Business seems good but it happen to me only once that I had to wait.
If the 9 rooms on the ground level are busy you have another 12+ rooms on level lowel. Go figure, they are even less luxurious :) The rooms on top at least have some posters of pretty Goldentime girls on the wall.
I was told that the rooms on the lower level are also used by the girls to sleep/spend the night, but I can't confirm that as I never saw any of them in Pajamas.
On the lower level there also is the VIP room but also that is something that I only heard about and never used myself so far. One hour in there would cost 250€ if I am not mistaken. As soon as I tested the VIP room myself I will update this post immediately to describe it.
Is it clean?
Goldentime is definitely and without a doubt a clean and hygienic place. As mentioned before the cleaning staff is on the move all the time and soap, towels and whatever else you need will never be out.
The outside/the garden
There is a small pool that is rather cool and refreshing in the summer and heated in the winter. There are also some cabins for sex and some open rooms only covered with curtains for sex outside. All of that is mostly used in the summer. In winter, I guess, only the sauna is in use.
There is a garden with a hammock, some trees, a shower next to the small pool and a matrace. That's all and it is surrounded by big walls so that people can't see in, come in or get out.
In summer the outside area makes for a very enjoyable time, as you can get a tan and go for a swim (not really) and cool off in the pool.
Food and Drinks
The buffet is decent but not delicious. Between 11am and 7pm there is a kind of brunch buffet, with salads, fresh rolls and bread, boiled sausages, some pastry, cereal, milk, fruits and whatnot.
At 7pm sharp the evening buffet is ready and they will serve 2 warm meals and 2 fixings on the side. It is pretty good, I can't complain. If everything else fails, you can always order some great food from the poker room next to Goldentime. They have a great chef.
But really now… under normal circumstances you will like the food in Goldentime too.
The drinks are ok, you can order all kinds of soft drinks, coffee and tea for free and if you feel the need for alcohol, you can buy coins at the reception. 1 alcoholic drink will cost you 5€.
If you read the full description of Goldentime, you should have a pretty clear idea what you can expect there, I think.
Fun Palast
has opened its doors in late 2007 or early 2008 and belongs to a well known group of nightclub owners in and also outside of Austria. Some of my readers will have heard about the Casabianca nightclubs. Bingo, that is them.
The management or current team of Funpalast used to work at the old Goldentime management which has changed rougly 8 years ago when Goldentime was bought by another group of investors, some of which also have plenty of "red light experience".
But I do not want to describe this much further as I actually lack real knowledge and information about what really went down a few years ago.
The Funpalast is located at
Richard Strauss Straße 8
1230 Wien
opens at 11am in the morning until 4am Sunday through Thursday. On the weekend they remain open until 6am which is a clear advantage for late mongers like myself who suffer from a late case of horny caused by lack of success with the ladies in the local discotheques :)
Only problem is that I am usually very far away from Funpalast as it is not really in my alley. The 23rd district is really a bit far from the centre where I live and I hate to drive that far usually.
The procedure of getting in is pretty similar to the one at Goldentime. It costs you 80 bucks and you get a towel and bathrobe plus the key to your locker where you will find your bathing shoes (sandals).
While new guests are being introduced a bit by the receptionists in Goldentime, in Funpalast it seems as if they do not deem that important. Nobody has ever explained anything there to me although they really can't take me for a regular. But since I know my way around any sauna by myself that is no problem.
The Interieur
The lockers are on the left and when you get in you will immediately clearly see the main difference between GT and FP. FP is not as clean and organised as GT is although it is the newer place. built just a couple of years ago!
There are 2 locker areas in FP and as it is the much bigger place it can host, I estimate, double the number of people. Out of the locker room to the left you follow the way, pass the management office on the left and a PC where girls and customers can surf the net if necessary.
Further in you will see the way to the rooms on the ground level on the right hand side and the 2nd locker area plus the safes on the left hand side.
Straight ahead you finally reach the actual Funpalast guest room which is centred by a nice indoor swimming pool, some laying chairs and 2 showers. The pool is cool and I use it regularly. If you go straight ahead you can move further in into the guest room with bar, dining area, dancing pole with stage, second bar and beach area.
YES, there is a beach!
If you decide to not move straigth ahead but turn left you pass a poker table (YES, you can sometimes play poker there), the resting area in a closed room on the right and the area with the showers and 2 sauna cabins. If you pass them you reach the beach area from the left side and find yourself where the party is or is supposed to be anyways.
If you turn right instead you pass some leather chairs and plenty of tables where you can relax if you want. If you move further you reach the dining area and the porn cinema on the right hand site which is kinda big.
No matter if you look at the place from the outside or inspect it from the insight it is a darker place than GT. And that is the management's clear intention.
You will find lots of carpets there and the whole place is painted in darker colors. The rooms as well. They are larger and generally more beautiful than in GT but they too have that dark and sometimes unclean feel, although probably and in fact clean.
On the walls you will see some large paintings with golden frames. I guess this is supposed to suggest a feel of luxury but it does the opposite for me.
Granted, I have spoken to people who told me that FP is the most beautiful thing they have ever seen and it seems almost as if they would blow the architect for hours but I don't see it that way, sorry.
The fact that the place is huge (by far the largest brothel in all of Vienna) should make for a lot of fun and excitement but unfortunately they have the ongoing problem of not being able to attract enough people to make it crowded. At least not on a normal day.
There are the parties, though, and then there is a different scenario. But I will come to that later.
Between the soft drink bar and the buffet area is the exit into the garden which is kinda big and since it has been renovated, also quite nice.
They do not have an outside pool which is a frigging shame but enough space to eat and lay down in the summer.
There are also some cabins for sex and a chess corner for lovers of the game :) Really a nice touch, I like it.
Upstairs, on the second level of FP where most of the rooms are, also is a gym with some good machines for staying fit and, if you want, a matrace for sex with the girls. Also this is not a bad idea.
Please do not ask me where the steam bath and the massage area are. I have no idea, right now.
The girls
Huge difference between the 2 venues. In Funpalast there is no dress code for the girls, it seems. They are allowed to wear all kinds of outfits:
bathing outfits with or without tops
short dresses
sometimes longer dresses
costumes of some kind
some are naked
While many people are advocats of dress variety, in this case I can really only say that this disturbs me very much. I love the fact that in Saunaclubs the girls are often totally naked and Ice bears know immediately what they'll get body-wise from the lady of their choice.
All in all I would also say that the girls in FP are a bit less attractive on average. You'll find almost the same number of girls there and, as is the case in GT, many of them from Romania which is known to be a factory where beauty is being manufactured (true for girls anyway) but you cannot find the same kind of stunners as you see in Goldentime.
I don't know what it really is. Of course there are some girls there that look like models but on average you will rather find the gypsy type there.
I would say
85% girls from Romania
10% girls from Bulgaria
5% girls from the rest of Europe
One thing I found particularly interesting there: Funpalast has a massive fluctuation of girls. They come and go and only few stay there for a long time. That is different in GT.
This fact can be seen as good and bad at the same time.
If you want variety and new girls every time you go there, FP must be your favorite place.
Another advantage at FP is that 30 mins with a girl cost 60€ like everywhere else but if you take a full hour it only costs 100€ as opposed to 120€ at GT. That is new, though.
The Rooms
The rooms are bigger and more lavish than in GT for sure. They have actual furniture inside :) The beds are better too.
There are rooms on ground level and upstairs too. I think they are almost the same. I really do not remember much of a difference.
On a normal day I believe it is very unlikely to ever having to wait for a room in FP. There is really not that much traffic on a normal night. Of course that is different on a party night. But about that later… :)
Of course some of the girls also sleep in FP, so they will use some of the rooms for that, I believe and of course there is a VIP room as well, which I have not tested yet either. I will update my post regarding that for sure soon.
Is it clean?
I would love to say yes but if I am honest… very often I have the feeling that it is NOT clean at all. It does not look clean, that is for sure. But how can it look clean?
See… they have all kinds of things that store bacteria and are hard to clean:
beach with actual sand
carpets
furniture with cloth and velvet
and even if they clean absolutely everything always, it still will never look clean as it has a darker color scheme.
I guess this is supposed to be an oriental look. Let's be honest and face it: is the orient a place that you connect with hygiene?
Food and Drinks
Once again you have to distinguish between a normal night and a party night (patience guys, we are almost there).
On a normal night the food is really not that great. I even had friends who filled up on breakfast and lunch before going with me to FP. I am serious.
And I have read reviews about FP where people actually claim to having suffered from stomache problems after a Funpalast visit.
I can only speak for myself and I definitely have never had any health issues after eating at FP. But it is not as tasty as it is in GT (and GT is only average) and it really doesn't always look fresh.
On a Party night, the food is generally very good and fresh, though!
The Parties – FINALLY
The Parties at Funpalast are something that I believe to be one of the best innovations in Vienna's Saunaclub and maybe even brothel history. Granted, probably the only innovation ever. Still, the parties were a great idea and I believe are the only thing that keep the injured FP (business wise) going and going and going.
On a Party Night in Funpalast the guests pay 80€ to get in. So far so trivial, that is nothing new. But on a party night you are also handed a small parking ticket with a date and stamp on it and this magic card makes all the difference.
This card will pay for your first half hour of SEX with a girl at Funpalast. This means that the entry only cost you 20€.
Logically Party nights are the busiest nights ever at FP. In the early days maybe 2 years ago they hosted parties every other month. Nowadays they host a party every 2 weeks at least.
Some Party nights are best described as Soddom and Gomorrha. You will find hundreds of people there and the best looking girls will be in the room with no break.
It really is an interesting thing to watch. Some girls are being picked up directly after coming down the stairs. I am not even sure if they always have the time to clean themselves from the action with the last customer.
Logically, due to the things I described, there is a different crowd of guests in Funpalast than what you find anywhere else. Also the whole atmosphere of FP is different. It is noisier, less relaxed and all in all less clean.
Sometimes I find that people are out of control there, although it never seemed dangerous in any way. But it just is a place that has a feel of lacking organisation. If that is intentionally or has happened over time… I cannot judge.
I could write hours about the parties but I think I have made my point. I really recommend that you make up your own mind and see it. I personally still go on party nights but I need to be in a certain mood or otherwise I couldn't bear it at all.
Donaudreams
I will summarise my DD experience later on. this post has exhausted me :)
Feel free to join the forum thread about the topic on Sex-Vienna and share your opinion with other users: http://forum.sex-vienna.com/Thread-FKK-Sauna-Clubs-in-Vienna-%E2%80%93-a-comparison
Frequently Asked Question