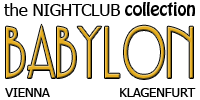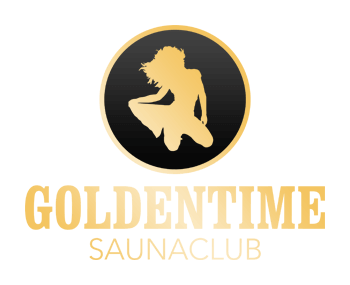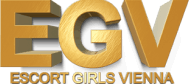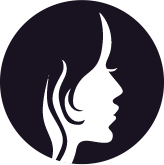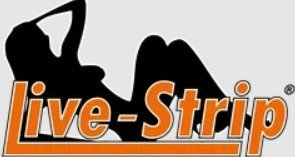 Maxim Wien 2019
We've just written a newer version of this article, so you can read our Maxim Wien 2019 review here: Maxim Wien Review 2019
Maxim Wien Review
So far I have only presented a small amount of posts and reviews of girls who I had sex with in Vienna. There were more, way more but I am not able to write about each and every one.
Sorry about that but I hope you understand. I will however try to write about the most memorable ones. Be it positive or negative. Today I want to post about a very memorable location which is Nightclub and Brothel and Stripclub Maxim Wien.
Nightclub and Brothel and Stripclub Maxim Wien
I don't live far away from Maxim which is one of the various reasons why I like to go there regularly, check the place out and check the girls out.
In one of my previous posts I already wrote about porn starlet Adina who I met quite some time ago in Maxim and who is well known for the heavy stuff she does in her movies. Let me tell you some more or better yet, let me present to you what Maxim Wien is all about.
The Club Interieur of Nightclub Maxim Wien
Vienna has a rich and diverse culture of nightclubs and brothels and if there is one thing that almost all of them have in common, then it is the red light.
But in Maxim Wien you hardly find any red light inside the place and none whatsoever on the Maxim website, why is that? Well, I have been asking myself that quite a lot and I guess I start to understand the philosophy.
First of all the red light for bars like that is a good thing as it indicates clearly what you are about to get if you go into the bar in question. But that is the problem right there for people who shy away from the red light as it is too distinctive.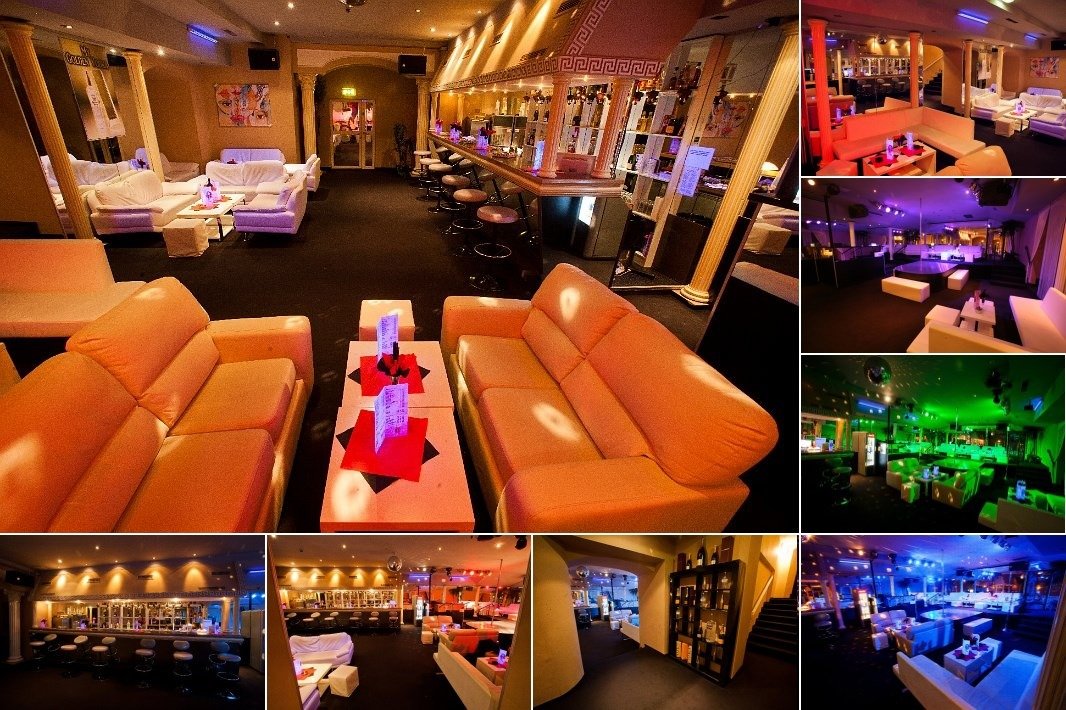 Secondly Nightclub Maxim is extremely central. It is right on a busy street and the portal where you enter is fairly prominent. Many men probably don't want to be seen going into a brothel (I personally do not care at all as I stand to the fact that I am a punter of passion). But the name Maxim first of all indicates a lot of things but NOT ONLY sex but also striptease, fun, entertainment and party time (not always. If the place is empty, not everyone is up to starting a party :) ). That being said, the lack of red light seems to take away the shyness of going into the place and the fear of being seen. After all there is nothing wrong with drinking a beer or two in a party club.
Thirdly I hear that the place was renovated a few years back and modernised. So it seems that the owners found red colors not comtemporary anymore for a brothel and I can only agree in this case.
The colors they use are fantastic and make me feel much better and more active. I know that red is also a color that makes the girls look prettier as it is a warm color and hides flaws of the skin and all… but that is really not an issue in Maxim as the girls tend to be young and very pretty, with a few exceptions of course.
Enough philosophy talk and more about the interieur: they have very comfortable white leather(y) couches, a black or dark blue soft carpet, cream colored walls and lots of mirrors everywhere which make the place look bigger. It is quite big for a classic brothel but not huge like most Saunaclubs are.
The stage is placed to your right when you enter the place and there's a pole for the gogo part. The only bar (in the main room) is right in front of you if you go in. The club is a beauty. You can check out the photos on their website, they are all real and the place really is that beautiful, especially when the lights go on.
The entertainment part in Maxim
While I think that the bar personell, the owners and the girls make for excellent entertainment value already, the most fun is provided usually by their DJ who is also a fantastic singer and entertainer. When he is in a good mood he knows how to get a party started and last forever. His job is to moderate the evening, direct the girls for the dancing and sing a tune every once in a while. I have seen better guys in London, Paris and Vegas but in Vienna he is the best you can find in the nightclub scene by a mile. His name is Jango, so far I haven't seen any photos of his on the website, maybe he doesn't want that.
The staff of Maxim in general
The people who work there are all class acts. I am not gonna mention the names but I like the 2 waiters and the 2 bar girls very much. They are very established, I hear. Seems they have been there for years already and you can kinda feel that they are connected to the place. What is great about Maxim too is the fact that they don't have and don't seem to need a bouncer. There isn't really a manager there but you can every once in a while you see the owners run around the place, directing the staff here and there and run in and out of the office with papers and shit. But not that often. Maybe they should be there, though more often?
The Girls of Maxim Wien
This paragraph is the most interesting one and yet the hardest one to write about because the girls that I present now may not be there anymore in a few weeks or months but screw it, I will do it anyway :) I will probably have to update this post more often than others.
Vera from Hungary
This is a tall and slender girl with long, straigth brunette hair. She has a fantastic zero fat physique and moves well on stage. Although she seems somewhat shy she has a warm personality and a cute smile. Her English was non existent when I met her but both our German was poor enough to get a few mutual laughs.
Barby from Romania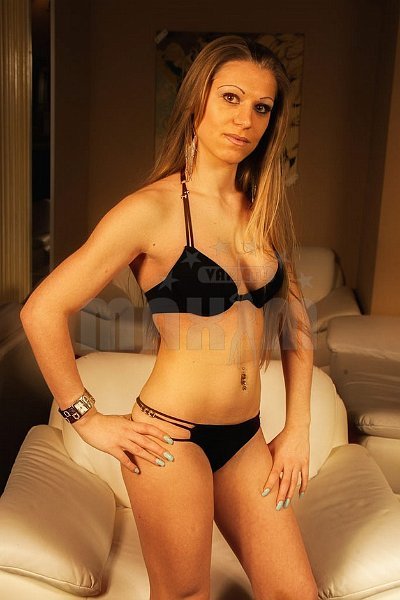 …is actually a mix of the best that Hungary and Romania have to offer. She is half this and half that and there is no flaw on that body. I asked her with my mouth wide open how she maintained her sixpack and the firm ass, meaning to ask the sport she plays, but she swears that she plays no sport and eats quite unhealthy. I don't know how but that body is super tight and super hot. On stage she sometimes does very very well but sometimes she is bored and bores the audience too. I have to be honest and don't want to only speak about all the nice things. In the room she was a darling and I almost booked an additional hour with her but then resisted. I will post that review soon, it was recently.
Raisa from Romania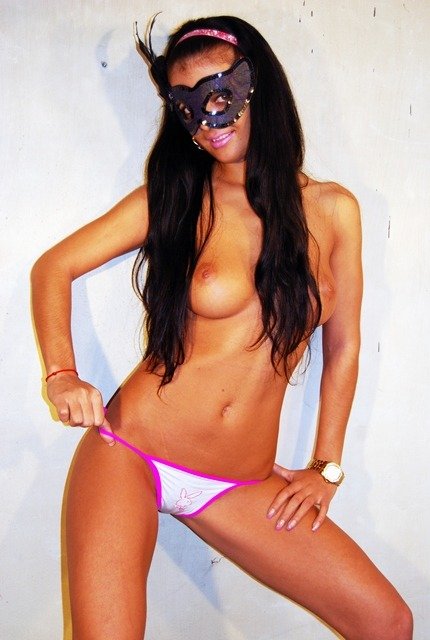 That is a shy girl and when you see her you will think at first that she is arrogant. But no no, that is far from the truth, she is totally nice and open, but you need to approach her. She was very uncomfortable at first when the waiters sent her to me and she apologized for it. She is sexy, on stage and off stage. The tits are da bomb, I would like to take her with me and just feel her up all day and night. The body is great, the ass is also super but the tits are the best I have seen in a long time… and they are real!
I have to stop now but will continue this post and mention a few more girls.
Update 9th November 2012:
Maxim has upped their game and there are more than a dozen beauties there. Seems that many former Maxim Girls have returned which is typical for a great location. Girls often think that they can do better and earn more but in the end they are drawn back to the place where they are save and in a great team.
Check out their Girl's gallery to see a lot of stunning beauties
Update 4th May 2014:
New girls arrive to Maxim Wien continously. In last few days and weeks Maxim got few really amazing beauties, including these ones:

Maxim offers escort in Vienna
Maxim offers exclusive hotel escort as well, through its official Escort Service Wien agency, Escort Girls Vienna. Maxim Girls can be booked on their Maxim profiles and on Escort Girls Vienna website too. The order form works well, it is easy to use and a more convenient way than talking with an assistant via phone.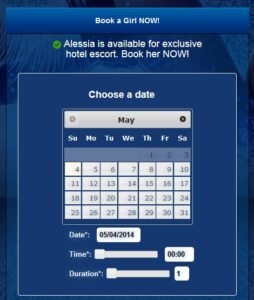 Escort rates for incall in Brothel Maxim:
€ 120 for 30 minutes
€ 200 for a hour
€ 250 for a hour with Jacuzzi room
€ 400 for 2 hours
Escort rates for exclusive hotel escort, taxi is already included in Vienna:
250 for a hour
€ 440 for 2 hours
€ 600 for 3 hours
€ 600 for 4 hours
All rates can be found on Escort Girls Vienna's Rates subpage, here.
About Maxim Wien
Sex Club and Night Club Maxim Wien
Kärntner Str. 61, 1010 Vienna, Austria
+43 699 17172031