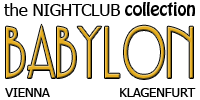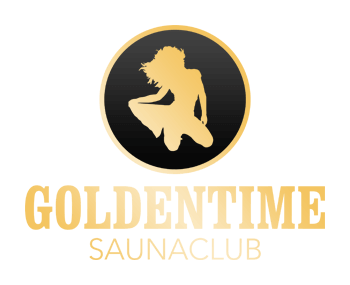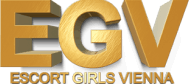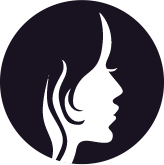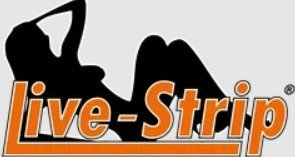 So it's been a while since I got around to writing another post on my blog here and I have lots to write as I was in various places and had some great and some not so great encounters. I will start with the most recent one because I remember most of it still and I wasn't that drunk this time :)
Today I write about Natalie in Laufhaus Vienna
Approaching Natalie from Romania
I had done my online research as usual and decided to see Natalie on that particular night after A LOT OF WORK in my job. I was done, more well done than a Brazilian steak on the grill, and just needed a companion. I had seen Natalie in person before in another studio where she used to work for – I estimage roughly – 6 months until she decided to work independently in this Laufhaus. Before she worked in the Studio in Penzingerstrasse 95, 1140 Wien – and this is the URL
So I call her up to see if she is still available and to ask about the conditions, the price and the service. As it is the case with most girls in Laufhaus studios, they do not enjoy phone calls that much and they mostly are really annoyed by them. Just a few hand picked professional girls know how to sell themselves over the phone. Lucky for her the sale had been made already months ago when I saw her in the studio but decided to meet somebody else that particular day. I knew I would come back for her and this was the day. But she was kinda reserved, almost unfriendly over the phone. But it was funny as – while explaining her program –  she used a mix of German and English which made me giggle.  So I hopped in the car and drove over to the Laufhaus in the 10th district, parked right in front of the Laufhaus and stormed in. The entrance is not directly on Triesterstrasse but in a cornerstreet Angeligasse 111
Laufhaus Vienna – the house
It was pretty late, shortly after 1am in the morning and as always I was the only customer cruising the halls. I don't know what it is about those Laufhaus things but they are always empty and still filled with gorgeous girls.
At the entrance through the garage entry there is a sign that minors can't enter and that there are cameras in there. 2 logical things that don't scare me so I head in. On the right before the stairs there is a coffee machine and a soft drink machine. On the opposite wall there are pictures with the girls and their room numbers. The house is new, clean and modern. It all looks kinda clinical but I think that is a good thing and suggests cleanliness and hygiene. All in all 40 rooms, more than half seem to be used by girls. Many of them I know from other houses, studios or nightclubs. That said, it is obvious that when they opened the opening strategy lacked a recruitement strategy and I do not see how Vienna needed YET ANOTHER laufhaus but everybody please feel free to ruin yourself ;) What I am trying to say is that now the girls have another place to go to if business is bad but the house itself doesn't take care of bringing new girls, which obviously is nothing but circulating the girls around. We customers do not benefit from it and neither do the girls.
So I head over to room number 18 and knock knock knock. She wasn't in there but in the room adjacent, chatting with her friend and as she saw and heard me knocking, she came over and let me into her small room.
Natalies room
First time I see a room in Laufhaus Vienna from the inside so I can't compare them all. This one is real small but clearly absolutely new as is the whole Laufhaus. When you come in there is a nice small shower to the left, a sink, followed by a small bed. This room had a window, so probably all of them have one.
Natalie – price discussion
Always the same with those Laufhaus girls, they have a price list and there is no room for negotiation :)
15mins 50€ all covered
kissing 20+
french bareback 20+
Cum in mouth 20+
I am not gonna start a discussion about this right now but if that is what you want and 15mins cost you that, you should think again if other places don't offer more for your money. I wanted this particular girl and feel her, so the money was secondary at best.
I asked her if she would discount me if I took all of the above but there was no friggin' way. I decided to not CIM and take the other services for 90€ knowing very well that a less horny me would have left without as much as bye bye. I gave her the cash, undress, shower as did she and lay down on the bed waiting for this very appetizing 20 year old girly.
Natalie – her looks and the act
You saw her photos and they are real and not that much photoshop was needed. She is really sexy, smallish and very managable with her 45 kilos or so. The butt really firm, the tits small and firm and the skin clean and nice. She didn't wear any make up and no lipstick and the hair were a mess. She still is very pretty, a natural beauty with a bit of an Asian look. Maybe she has gipsy roots but I can't confirm that and didn't ask. She also is nice, yet strict about time, service and money.
So she joins me there with a smile and we start to feel each other up. Very surprisingly, the blowjob was super! Don't really know what she did but she made me feel real good, she didn't give me that monotone up and down crap that you usually get. Instead she gave me a real run for my money so that is 2 thumbs up in that department. The kisses started as you would expect, hardly any sincere kiss possible until after I had gone down on her for a few minutes. I had yet again pushed the right button as all of a sudden she went romantic on me and as we had started with the sex, the kissing had started as well. I knew I had just 15 mins so I had to shorten the act and couldn't go through all positions as I wished but I got my money's worth and left Natalie fully satisfied, yet 90€ poorer for a 15 min sprint.
Say what you will about this Laufhaus or about all of them for that matter, but Natalie is sexy and I will meet her again. I just hope I meet her at another place soon and not in there. The girls just get too spoiled there which takes away all the fun. I would be absolutely delighted to bang her again in a nightclub like in Maxim or in a saunaclub because then I will have more time and less negotiation.
Update
Natalie obviously is on vacation from 6th August – 20th August 2012 – just saw that on the Laufhaus website. So those who want to see her because if this review need to be patient.
NEWEST UPDATE as of 30. August 2012
Natalie ist back in Penzingerstrasse 95 and can be booked through this website: http://www.la-chica.at
Obviously the business in the Laufhaus – even though it is the nicest and newest one in Vienna – is not good enough.
Join the discussion and talk about the article with other members on the Sex-Vienna forum: http://forum.sex-vienna.com/Thread-Natalie-in-Laufhaus-Vienna-Triesterstrasse