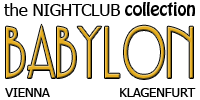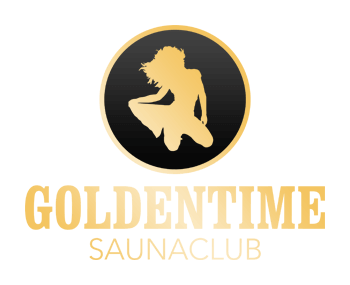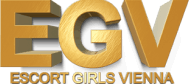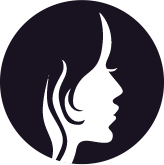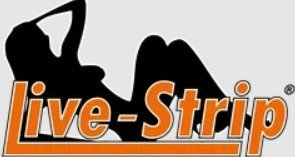 When it comes to escort in Vienna, Bijou Escort is among the top rated agencies. This is a reliable and trustworthy business that pays attention to their clients' needs. In our personal experience, we've yet to have a negative encounter with a Bijou girl, so we can wholeheartedly recommend Bijou Escort to anybody who is looking to book a girl in Vienna. If you wish to learn more about this agency, continue reading our Bijou Escort review!
Bijou Escort In-Depth Review
Bijou Escort Wien has been among the best escort agencies in Vienna for a couple of years now. Since they entered the escort business, they've had a pretty good reputation and a constantly sexy lineup.
As far as I remember, Bijou never used forged or fake images on their site. This means that if you see a sexy girl on their site, that sexy girl will arrive to your room too. They won't scam you by sending the wrong girl. This is what sets reputable escort agencies aside from the other, not so famed agencies in Vienna. Unfortunately, there are far too many cheap escort agencies that are known to scam and upsell their clients. But that's a topic for another day.
On the site, you can read "The most exclusive escort agency in Vienna!" This might just hold true when you look at the exclusive services that Bijou is offering. Naturally, there's the house or hotel visit, but you can also book girls for a bachelor party, candle light dinner or even a threesome if you felt like it. Girl duos like Daisy and Maya have received a lot of praise on other forums, as well as the Sex in Vienna forum. Check out the Bijou Escort forum thread for more information.
Since we are talking about a highly regarded escort agency, the prices reflect the service that the clients get. This is not the cheapest escort service in Vienna, and we could never recommend looking for the lowest price. This is the elite segment of agencies and not the cheap segment of mostly Romanian ownership. With the higher price come various benefits, such as security, good service and pretty girls. See, that's something that I can safely recommend to anybody!

Bijou hasn't been operational for a couple of months in 2018, but by the looks of it they are back to their good old selves. The website is constantly being updated with new girls who start working there, as well as new pictures for all of the ladies. Another great aspect of Bijou is the exclusivity of the girls that work there. This is unlike what most other escort agencies do, where they list all the same girls with different names.
Summary
When we look at escort agencies in Vienna, it is clear that Bijou Escort is among the better ones that we can choose from. With Bijou, you never have to worry about the wrong girl arriving or being victim of upselling. What you see is what you get with this escort agency. So, if you're looking to find an escort agency in Vienna, I can't think of a better recommendation than Bijou Escort!
If you wish to read about another one of our recommendations for escort in Vienna, be sure to check out our Escort Girls Vienna review now!
Frequently Asked Questions
Is Bijou Escort Agency an escort service in Vienna?
Yes, Bijou Escort Agency provides escort in Vienna and surroundings.
Is Bijou offers escort in customers' home?
No, the Escort Girls at Bijou are available for exclusive hotel escort only.
From which countries can I find Escort Girls at Bijou?
Bijou Escort in Vienna has international line-up, including Romanian, Bulgarian, Hungarian and Austrian Escort Girls as well.
Can I have sex with Austrian Escort Girls, using the Bijou Escort services?
Yes, you can have sex with Austrian Escort Girls if you book them on Bijou Escort website or call the agency's hot line.
Is Bijou Escort reliable?
Yes, Bijou Escort is one of the most reliable escort agencies in Vienna. The Girls images on the website are real and there are no upsells. The Bijou Ladies arrive on time and in case the chosen Escort Lady is not avaialble, the staff calls the customer before the escort date.
Is Bijou Escort good?
Bijou Escort is considered one of the best escort agencies in Vienna. The company has good reputation among users, the Escort Ladies are high-class, international ladies who provide excellent services.
Are Girl Duos available at Bijou Escort?
Yes, Bijou Escort offers Escort Duos as well. You can find more information about this topic on Bijou Escort website or call their hotline at +43 699 103 065 21.
How much Escort Girls does Bijou Escort have?
The number of Escort Girls at Bijou varies but usually the company has about dozen Escort Ladies on its website.
How can I book a Vienna Escort Girl at Bijou?
Bijou Escort Agency provides 3 ways to book an Escort Girls. One of the most convenient methods is using the on-site booking form but you can also book via phone or e-mail.
Is Airport escort in Vienna available at Bijou Escort?
Yes, Bijou Escort provides high-class airport escort in Vienna.
About Bijou Escort Service
Bijou Escort Service
Köllnerhofgasse 4/27, 1010 Wien, Austria
+43 699 103 065 21