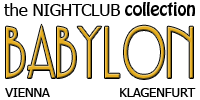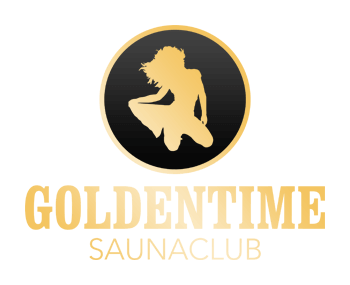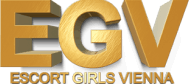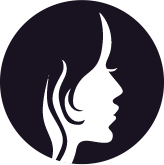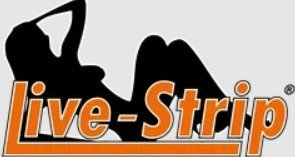 Chanel and Studio Sexihexi Introduction
I have seen photos of Chanel's in Sexmagazin already a while ago but never got to visit her until a few days ago when I finally managed to drag myself over to the 20th district of Vienna to have my debut in this highly acclaimed studio in
Engerthstraße 108
1200 Vienna
Although I had not been there before I was aware of the reputation of this Slovak and Czech hot girl outlet. I read many great reviews about them in Erotikforum.at and also heard good things about them from friends and fellow punters. I also knew the prices:
20 mins = 55€
30 mins = 75€
45 mins = 90€
60 mins = 110€
That is not the cheapest I have ever paid in Vienna (which is too cheap anyways in my opinion) but for a top studio with lovely girls it seems more than fair.
I also knew that that it may be real hard to meet Chanel by just dropping in and take your chances. "Chances" in that case are that when you show up she may already be busy and you have to leave empty handed and "stone boned" which is a bad combo! :) Needless to say that I gave them a call and made an appointment for the evening on a Monday. I also learned on the phone that on that particular day 6 girls were working in that small studio in total.
Chanel's look and her photos
According to my research Chanel's photos were real and I expected a super sweet and skinny babe with a certain air of a porno look around her. The few reviews I read were all positive, so I was in a particularly good mood when driving over to the 20th district.
The parking situation over there was good on that day but I can see how on a busy day in the evening it can be a problem to find a spot there. I parked right across the street and ran over to the front door of this studio that has a blue light which helps identify it as what it is. If you like to be anonymus when out for a sex punt, this may be an uncomfortable situation for you. The street's wide open and the studio is located right next to a restaurant among other things. There may be a second entrance but I personally usually don't bother and don't much care if anybody sees me or not.
Interestingly enough the door was not closed shut but there was a small gap so everybody could head right in. There is a curtain, though, to protect from heat and cold (or so I assume) and curious glances. Right behind that curtain is a counter behind which I saw a real pretty blonde who I at first mistaked with Chanel but turned out to be the "receptionist" or "owner" of the studio who I also read and heard great things about. No matter how pretty and likeable she looks, she can't be booked so don't bother to try. I hear that she doesn't want to have any of that (anymore).
Well, I expected to see all 6 girls who were supposed to be present but only Chanel and some dark haired girl were there at that time. Both of who looked lovely but real apathetic too. I asked if everybody else was busy which was confirmed. Rumours are true, this studio is doing great business-wise.
I told the receptionist that I had called and had made an appointment with Chanel who stood up when she heard her name mentioned. I greeted her with a smile which was not really acknowledged much or at all.
So, what does Chanel look like and are the photos real?
They definitely are 100% real and she is a super fox if you like short and skinny blonde girls. She waited in the reception area only in her underwear which revealed a super slim body with small tits and a light tan. Totally yummy but distant too.
The Studio, the shower, the room
From what I could see while Chanel was moving me from the entrance of the studio into the back on our way to our room I can say that the studio is not real big but there are at least 3-4 rooms and 2 showers. It also seemed as if she was moving me very carefully so that I would never meet another guy in there. I think that is a big plus although I wouldn't much mind if somebody saw me there. But all in all that is a professional thing to do and I like that they mind details like that.
So she brought me into one of the free rooms without shower and I handed over the money for a 30 minutes deal, undressed, took the towel and had her show the the way back to the shower. The shower I was in was clean but simple. There was 1 kind of shower gel there so basically nothing special but clean is all I need really :)
Back in the room, waiting on her as she had asked me to wait a minute I looked around and noticed that the rooms have the same basic darker tone in color that you also see in the whole studio. It is all very simple but also tasteful in a way which makes me suspect that the design was made by a woman. It is a simple studio but one of the nicer ones I have visited in Vienna.
Chanel and the sexual act
In great anticipation of things to come I waited on the bed for Chanel to return. Don't know what she did outside but it took not longer than 2-3 minutes which felt like a lifetime.
A bad case of horny can obviously stop time :)
When she finally entered [huh] the room I smiled at her (in relief) and I got a tiny smile back which was the first emotion I had gotten from her at all up until that point. So far so good, that is a start, I thought to myself, and the only way is up…
Her lingerie had dropped in the mean time and revealed a small set of nice but small tits and the fact that she is fully shaved below. First things first, she came over me and started kissing me from top and moving down to little Marcus who followed the same rule: "the only way is up" … most of the time.
BBBJs – Blowjobs without condom – are a given in that studio so I was not surprised about it.
Her Blowjob skills are good but she is doing it in a very very soft and not very firm way. Not that I am complaining about it but this may not be everybody's cup of tea. Possible that she adapts her style if you ask her too but I liked what she did and did nothing to stop her for a few minutes. When I moved her over to return the favor I noticed that, while her optical presence is fantastic, she seems absent in mind most of the time. I assume that she has been in the job for a while. Longer than what is good for her, but that is just a hunch.
Well, it is me going down on her and Chanel is an extremely clean and delicious girl to go down upon. I gave my very best and I may have pushed the right button at some point as she seemed to loosen up a tiny bit but not much. I decided that it was time for the real sex to start and this is where my description usually ends because I do not want to be too graphic about it.
Let me just say that she is flexible and fears no position. She also does not whine about size of the male organ. Also she does not fake moan at all.
All is well that ends well :)
As you would expect in sex studio, there is no after treatment but while I dressed we exchanged a few words and I learned that she is in fact from Romania and not from Slovakia as I had automatically assumed. Her English was ok, German sounded great but that is still hard for me.
She also told me that she usually only works Mondays and Tuesdays!
Chanel – the Summary
Objectively really nothing much to complain about Chanel. She has a great body if you like skinny girls without fat, is clean and tasty and can communicate in various languages. She also seems quiet and polite. For an absolute top performance and a personal top rating I think she lacks a bit of emotion and commitment but technically she is a save bet.
Are there PROs and CONs? Yes certainly…!
PROs
sexy and good looking blonde babe
nice clean studio
moderate pricing with BBBJ included
all girls are sexy as seen on the website of the studio
best studio in town with a deserved flawless reputation
well organised
CONs
spontaneous bookings are almost impossible as they are overbooked
studio is located on a wide open and sometimes busy street (back entrance may be available, though)
parking situation a bit hard
girls are booked solid which may harm the performance sometimes
they could use more rooms
Chanel's serive good but a bit impersonal
Further notes which are neither positive nor negative per se:
Chanel works only 2 days a week
studio not open on weekends
My rating:
Looks: 9/10
overall performance 7/10
Will I go there again? For sure but maybe to meet one of the other girls there.
I read (had it translated for me from GERMAN to ENGLISH) about Jenny in the same studio on a fellow blogger's site and she seems to be highly praised and one of Vienna's favortites as per the Erotikforum's reviews.
BTW: he seems to have his facts wrong or doesn't update his blog at all because Jenny is working in Engerthstraße 108 and not in 207, at least now she does.
Feel free to join the discussion on the Sex-Vianna forum and share your thoughts with other users:
http://forum.sex-vienna.com/Thread-Chanel-in-Studio-Sexihexi-Engerthstrasse-108