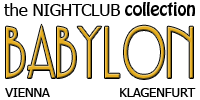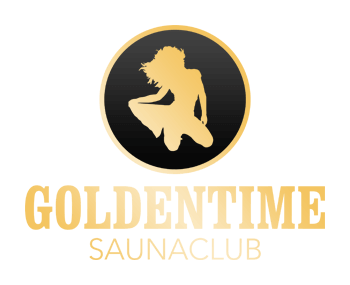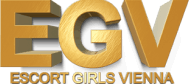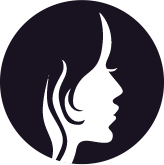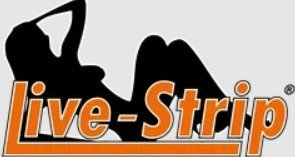 Back in Vienna after quite a while and ready for "coitus in Vienna" and for some ladies of the night in Maxim Wien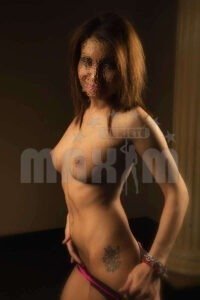 Many reasons why I wasn't able to do much with this blog in the last couple of weeks. All of which I will not use to bore you, it is not relevant although I needed to go back to my home town to solve some issues. Or better yet, to get rid of them and tie some loose ends.
So I have done all that and am ready again for my favorite hobby which is "coitus" as my main man Sheldon Cooper uses to say so very fittingly :)
Since I came back from Oslo, I have had some success in the bars and discos I regularly go to. I had less paid sex encounters but sometimes shit happens, I run out of luck and clever lines to convince the girls. In that case I know where to turn to and have multiple options for which I am very grateful.
My lady of the night: Maxim Girl Jasmina
That girl is a funny one. The photos of Jasmine on the Maxim site didn't give too much away. Although, the body seemed good but because of the pixels covering her face it wasn't so clear what to expect from her beauty-wise. The photos do not give away anything of what she is about, for that matter.
Many a times when I went to Maxim late at night or on really early mornings I had a certain girl in mind which I planned to bang. This time it was more a coincidental visit, in particular because there weren't that many new girls who interested me much. Even though, Anca, Isabella and Jasmine are 3 really tempting creatures.
You can see all Maxim Girls here
But as I said, I had no real plan in mind. The other new girls who are currently in Maxim are not so much my type but I guess for many other punters they are definitely worth a second look. I mean in particular Victoria, Laura and Barbara from Hungary.
The Maxim bar almost empty on a rainy night
So my visit was in late May 2013 and I came dashing into Maxim to escape the pouring rain. WTF is this weather trying to prove I wonder…
Well anyways, I was happy to be finally back in Vienna despite the awful weather and on the turf where I feel comfortable. Amongst ladies who I can pay to spend time with me and with a nice ambience. The bar was not crowded at all. One would think that this place should be crowded most of the time. Many times when I was there, it was in fact crowded but not that day. I later found out by chatting with the bar guy, that all of the month had been kinda slow. This was a result of the weather and the many catholic holidays which have, apparently, driven people out of the cities and into the villages to meet family and friends.
As bizarre as it sounded and as surprised as I was about that, everybody who I mentioned it to every since has confirmed this to be a phenomenon that actually really happens. Not only in Maxim, almost everywhere else too.
Well, screw it! Screw the weather, screw the holidays and screw the economic crisis and screw girls PLEASE!
I was about to screw all of the above but still unsure as to who of the girls it would become. Sipping on my 2 drinks, beer and Vodka (Shut up, I know…) I was waiting for the girls to come to me as they always do with everyone.
Not every night can be spectacular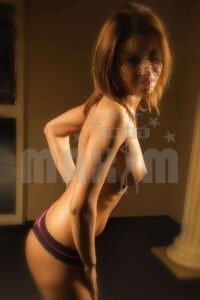 I don't think one can blame them to be not overly motivated right in the middle of a rain period in Vienna that had been unheard of until now and on a slow night like that in the morning but a little more enthusiasm would have been nice. I chit chatted with everyone: the DJ, the bar guy and most of the ladies. Raisa, Dana, one of the blackies, not sure which one, Vera (looked hot in an all white super tight dress) Victoria and the 3 pretty ones Anca, Jasmina and Isabella. I am not that great with names but the website gallery helps to remember and make this report pretty accurate.
I will be straight with you: Raisa is still the hottest of them all. You have to make her smile, though. She is a quiet one.
The 2 most elegant ladies are Anca and Isabella. REALLY beautiful girls and not kids anymore. They know how to talk and say the right things, make complements and all that. And their bodies are hot too but as hot as Raisa's or – as a matter of fact – Jasmina's.
Getting to know Jasmina
Ok, as you all know I decided for Maxim Girl Jasmina that day. The reasons were not her pretty face because when she doesn't smile she is not a stunner at all. But when she smiles, she is the cutest creature. I love her smile, the perfect teeth and the warm aura around her when she does. And she means it, that is clear. The body is awesome too. The tits are natural and she is very tanned all over with a great ass. And she has a lot of energy when on her feet or in bed. :)
The most remarkable thing next to her smile and her great body is her voice. Please bring a voice recorder to tape it for further use, next time you go to Maxim. It is real fun as if she were constantly high on helium or something. The combination of all that, body – smile – voice, had sold me and I wanted to be with her, inside her, on top of her and underneath her.
She wasn't too persistent on getting a drink but I did want to buy one for her anyway. I needed the helium based conversation with her for as long as I could. There is only so much fun a man gets every day and it was hilarious so I just had to extend it as much as I could. So I didn't buy a baby drink this time but bought a big bottle and left the bar to sit on a table with her.
It was pretty clear that the full bottle would have been a bit too much for her alone and it was close to 6am which means closing time at Maxim which is why I decided to drink along.
I am certain none of my readers want to know what we talked about but I had great fun and she allowed me to feel her up quite a bit so it was all good.
In the room with Maxim Girl Jasmina
Everyone there's always super nice to me but seeing that it was already late and there were no real takers anymore except for me on that night, I decided to move to the room with Jasmina before the bottle was empty and take it with us. I wanted an hour but 30 minutes had to suffice because of the late hour. Didn't want to upset anyone by making overtime.
The great thing about Jasmina is that she really seems to be excited to get laid. When I paid at the bar she was dancing and feeling me up and generally showing a good mood. That is a HUGE turn on for me. Nothing is worse than a girl who makes you feel like she wants to be done with you as fast as possible.
In the room Jasmina wasted no time, got the towels and the sheets and insisted on the shower. She didn't really want to do it together at first but I convinced her and we had some shower fun too. I appreciate that as foreplay and it was a perfect start.
The blowjob started in the shower and no rubber was needed which is hooray. I am not gonna describe it all but she is super hot and easy to bang. A lovely girl, maybe a bit too energetic at times which in bed is hardly a negative. I gave my best, she gave her best to make me feel wanted. Win win situation right there.
After treatment?
Sure, but not that day. It was too late and nobody wanted to stick around much longer. I guess, had I insisted on another drink for us, it would have been no problem but everyone involved was happy to get out of there, not in the rain particularly, and get some sleep.
I found it strange to neither see the senior nor the junior in the morning. Usually at least one of the two is there to finish up but not that night. Maybe they were lost in the rain or whatever. Missed the friendly words that I usually exchange with the senior boss, he has some funny stories to tell and is always in perfect attire.
Left with the waiter who had an umbrella and walked the 3mins I need to get home with him and got into bed with a laugh in my head as sex is important but laughing and having a good time is vital.
Pros and Cons of my time with Jasmina
Pros:
Voice
Body
Smile
Great dancer, great energy, great mood, friendly girl
Cons:
Voice (if you are a humorless jerk, it may be upsetting)
Not as pretty as Raisa, Isabella, Anca
Will I go to see Maxim Girl Jasmina again? YES, she is so funny and I had a wonderful time
Jasmina is an 8,5/10 and most recommended and I will bang her again so help me god
Join the forum discussion about Jasmina now by clicking this link:
http://forum.sex-vienna.com/Thread-Jasmina-in-Maxim-Wien
About Maxim Wien
Sex Club and Night Club Maxim Wien
Kärntner Str. 61, 1010 Vienna, Austria
+43 699 17172031