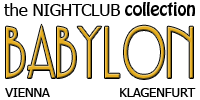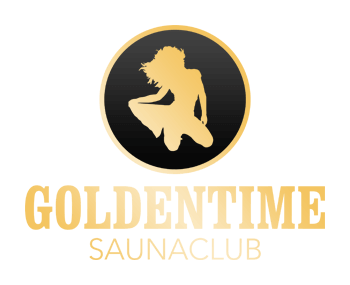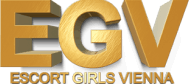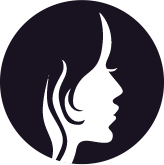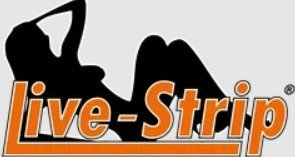 Not too long ago, a review of Ariana from Maxim Wien has been posted on the Sex-Vienna forum by one of the community members. In this review, Pepender shares his experience with Ariana, the busty brunette from Sexclub Maxim Wien, as well as his thoughts on the club itself.
Preparation before Maxim
"I found Ariana on the Maxim site and to be completely honest, her big tits seduced me right away. I called Maxim before going to ask if she will be working. I think this is a must if you have a girl you want to go with. The guy who answered spoke perfect English and he told me that Ariana will be there at night starting at 9pm."
Arriving at the club
"The club was just a few minutes away from the hotel where I stayed at, so getting to Maxim was really easy. I picked the hotel mainly because it was very close to Maxim. Not many people in the club at that point, probably because it was still early. I ordered a drink and told the bartender that I'm there for Ariana. She was up in the rooms with someone, so I had to wait a couple of minutes. I counted around 15-20 girls down in the bar while I waited. Most girls looked good, maybe even above average, but none of them had as big tits as Ariana, that's for sure."
Ariana, the busty brunette
"After about 10 minutes, Ariana came down from the upstairs rooms. The staff must have informed her that I'm waiting, because she just came to me at the bar. In person, Ariana is actually more beautiful than on her pictures. Pretty face, big eyes and those huge pair of tits that I've been dreaming about for the last couple of days. She was also smiling throughout our conversation, which I found to be very cute. We talked for a couple of minutes and she was very charismatic and likeable. Ariana told me that she used to work in another place called Wellcum where she mostly had Italian customers. She seemed to like it in Maxim more, apparently she has a more varied customer base there. The talk about services and how much I need to pay was actually playful."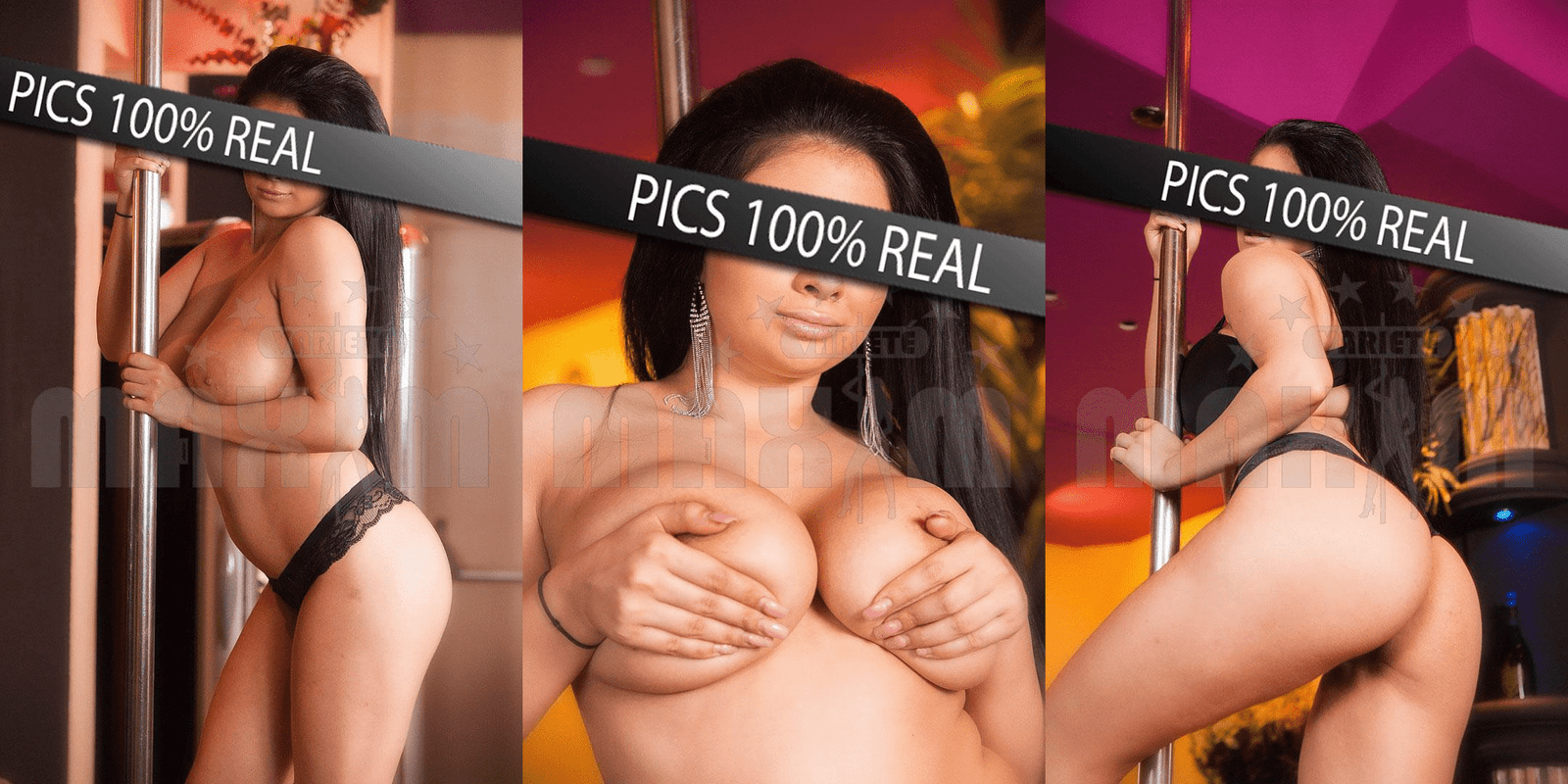 In the room with Ariana
"Ariana told me that I have to pay at the bar and we can go upstairs. I paid 200 euros for a regular room. The room we went to wasn't bad, but it wasn't anything special either. We took a shower together and seeing her wet tits was worth it on its own. After the shower, I got an amazing blowjob before the main deal. Again, her tits were the highlight here. Seeing them bounce around as I thrust was a fantastic sight. At one point I really didn't know what to do and what not to do with them. She was very into the whole thing, at least that's how I saw it. If it was an act, it was a good one. Our session with Ariana was perfect from my point of view. She gave me good service and those tits truly are out of this world."
Chat with the staff before departure
"Before I left, I went back to the club with Ariana and talked with the bartender for a couple of minutes. I also told the receptionist that the session with Ariana was perfect, but the room wasn't really special. The receptionist told me that they are planning on upgrading the rooms and adding a couple more throughout the summer."
Final verdict
"This was my first time in Vienna, but I know I will go back sooner or later because of the sex scene. Ariana was amazing and I will repeat her on my next visit. Maxim is also a good establishment, especially if they upgrade the rooms too."
Conclusion
Special thanks to Pepender for allowing this guest post to be made. If you want to read the original review or you want to join in on the conversation, be sure to check out this Sex in Vienna forum thread.
About Maxim Wien
Sex Club and Night Club Maxim Wien
Kärntner Str. 61, 1010 Vienna, Austria
+43 699 17172031