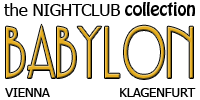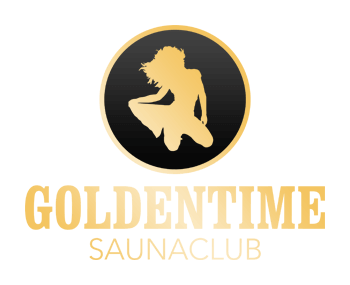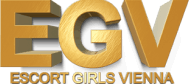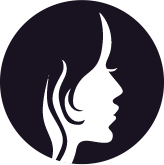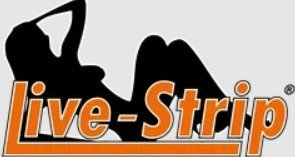 Vienna offers a multitude of different choices when it comes to choosing a place to have sex. There are numerous Laufhauses, sexclubs, FKKs, studios and brothels in the city; however, not all of them are operating legally, with a license. There are many reasons why choosing an illegally operating brothel is a bad idea. Some of the reasons you should avoid them are:
Many illegally working places scam their clients
Girls who work illegally are not regularly tested for STDs
If a police raid happens, you are going to be just as guilty as the people running the place
Illegally operating girls' services are often very bad
Since we would only ever recommend legal places to visit, we have compiled a list of all police approved brothels in Vienna categorized by the district they're in. This list should help see which establishment is legit and which isn't, in order to avoid any places that work illegally.
Don't forget to read our Top Lists as well:
You will find the establishment's name, address, website (if they have a website) and any related content that we've previously released about the place. There are also some entries that have been marked as permanently closed by Google, as well as a few that we suspect will close soon (if not already).
This list is not fully up-to-date, as it is based on data from May, 2017. It is also a work in progress and the list will be updated whenever we get our hands on new information. Even though the list contains most of the places that are working legally right now, there are a few that have closed since then and some new ones opened too. In order to keep the list updated, we urge you to share the latest info you know in this Sex in Vienna forum thread. We appreciate any feedback and help with the list, such as missing links and places that have seized to exist.
List of All Police Licensed Brothels in Vienna
*** establishment is marked "Permanently closed" by Google
[x] probably going to close soon
1st District – Innere Stadt
Sexclub Maxim Wien
Babylon
Eve Night Club
Chez Nous
Address: Kärnter Strasse 10
Blue Velvet
Malisha
Address: Grillparzerstrasse 5
City Studio
2nd District – Leopoldstadt
Massagestudio, Address: Franzensbrückenstrasse 10-12
Pigalle, Address: Blumauergasse 14
Studio Luna, Address: Nordbahnstrasse 26a
Local Jasmina, Address: Obermüllnerstrasse 1
Studio 7, Address: Praterstrasse 36
Traummasseurinnen, Address: Ennsgasse 25
Riesenradlbar, Address: Nordbahnstrasse 34
Studio Top 1-4, Address: Nordwestbahnstrasse 7 & 9
Studio Michelle, Address: Schüttelstrasse 33
Venusfalle, Address: Heinestrasse 23
Love Story Bar, Address: Nordbahnstrasse 46
6 Hexen, Address: Rembrandtstrasse 17, Related articles: Florence Rebhanngasse – a gentle little sweetheart
Cafe Susi Bar, Address: Ausstellungsstrasse 15
Marion S Bar, Address: Ausstellungsstrasse 9
Studio Claudia, Address: Lassallestrasse 28
Studio Luna, Address: Lassallestrasse 28b
***Safari Bar, Address: Obermüllnerstrasse 1
Sex Shop – Kabinensex, Address: Czerningasse 29
Club Diane, Address: Lassallestrasse 10
Studio Top 6, Address: Czerningasse 1
Studio Zanet, Address: Max-Winter-Platz 15
Club Casandra, Address: Novaragasse 46
Studio Secret, Address: Am Tabor 15
Charly Love, Address: Rueppgasse 24
Susi Bar II, Address: Ausstellungsstrasse 15
Studio Passion, Address: Handelskai 208
Studio 3, Address: Mayergasse 5
Studio Top 3, Address: Praterstrasse 36
Studio A25, Address: Ennsgasse 25
Studio Helene, Address: Ferdinandstrasse 2
Tuberose, Address: Hofenedergasse 2
Max Winter, Address: Max Winter Platz 22, Related articles: Vanity Porn in Laufhaus Max Winter Platz
Kerstinbar, Address: Novaragasse 38a
Lina Studio, Address: Novaragasse 40
Studio Max-Winter-Platz, Address: Max Winter Platz 12
Studio Ybbsstrasse 10, Address: Ybbsstrasse 10
3rd District – Landstrasse
Laufhaus Juchgasse 11, Address: Juchgasse 11
Laufhaus Wien Mitte, Address: Zollgasse 3
Studio Paradise, Address: Hainburger Strasse 59
Side Step Bar, Address: Radetzkystrasse 18
Studio Deluxe, Address: Ungargasse 22
Studio Thai, Address: Weißgerberlände 4
Royal Nightclub, Address: Am Heumarkt 3
Studio Vip, Address: Wällischgasse 2
Studio Benessere, Address: Adamsgasse 2
Studio Aventura, Address: Rennweg 70
Studio 18/5, Address: Schlachthausgasse 18/5
Studio Armony, Address: Erdbergstrasse 127
Studio, Address: Schlachthausgasse 18/6
Mondlicht, Address: Eslarngasse 4
4th District – Wieden
Massage 69, Address: Kolschitzkygasse 14-18
Lokal Top 1, Address: Kleine Neugasse 18
5th District – Margareten
Studio 1, Address: Arbeitergasse 40
Cafe Rüdiger, Address: Rüdigergasse 14
Studio 95a, Address: Schönbrunner Strasse 95
Bar Emanuelle, Address: Reinprechtsdorferstrasse 21
Asia-Star, Address: Wimmergasse 11
Romantic Bar, Address: Spengergasse 13
Asiengirl, Address: Arbeitergasse 42/3
Sophie Asia Girls, Address: Ramperstorffergasse 8-12
Erotik-Club, Address: Schönbrunner Strasse 114
Studio Nico 64, Address: Siebenbrunnengasse 64
Studio 28, Address: Rampersdorffergasse 28
Pretty Woman, Address: Schönbrunner Strasse 116a
Jindalai, Address: Siebenbrunnengasse 67/1
Studio Relax, Address: Stolberggasse 21a
6th District – Mariahilf
Studio 124, Address: Gumpendorfer Strasse 124
Studio Kolibri, Address: Gumpendorfer Strasse 145
Mollard, Address: Mollardgasse 26
Lotusblüte, Address: Bürgerspitalgasse 15
7th District – Neubau
Angeliquebar, Address: Lerchenfelder Gürtel 40
Monacobar, Address: Lindengasse 4
[x] Okay-Bar (now Royal bar), Address: Neubaugürtel 42, Related articles: Okaybar got shut down!
Peepshow Burggasse, Address: Burggasse 112, Related article: Anita in Peepshow Burggasse (from 2012)
Helga's Kabinensex, Address: Neubaugürtel 18
Connys KabinenSex, Address: Lerchenfelder Gürtel 8
Studio, Address: Schottenfeldgasse 64a
Bar House 6, Address: Lerchenfelder Gürtel 6
Manhatten Bar, Address: Neubaugürtel 18
Alm Bar, Address: Lerchenfelder Gürtel 40
8th District – Josefstadt
Studio 27, Address: Lederergasse 27
Asia-Studio, Address: Albertgasse 50
***Studio White Angels, Address: Lerchenfelder Gürtel 60
9th District – Alsergrund
10th District – Favoriten
Luna Bar, Address: Oberlaaer Strasse 209
Dolce Vita, Address: Katharinengasse 9
Claudia's Bar, Address: Laxenburgerstrasse 11
Studio 49/A, Address: Triester Strasse 49/2
Studio 37, Address: Triester Strasse 37
Dark Angel Bar, Address: Columbusgasse70
6paradies, Address: Favoritenstrasse 194
Studio 77, Address: Senefeldergasse 77
Laufhaus Vienna, Address: Triester Strasse 41-43, Related articles: Dana – Super shorty in Laufhaus Vienna (from 2014)
Studio 9, Address: Raaber-Bahn-Gasse 9
Studio C, Address: Fernkorngasse 42
Studio Blue Love, Address: Schröttergasse 44
Glückliche Quellen, Address: Laxenburgerstrasse 75
Peep Show, Address: Raaber – Bahn – Gasse 20
Kontaktzone, Address: Raaber-Bahn-Gasse 10
Studio Hardtmuthgasse 116, Address: Hardtmuthgasse 116
Studio Pink Vienna, Address: Triester Strasse 49
Cherrie Bar, Address: Puchsbaumgasse 49
***Fortuna Kino, Address: Favoritenstrasse 147
Haus Der Liebe, Address: Hardtmuthgasse 116
Studio Traum, Address: Sonnleithnergasse 41
Die Bar, Address: Gudrunstrasse 131
Studio LaLolita, Address: Buchengasse 132
Studio Himbergerstrasse 7-9, Address: Himberger Strasse 7-9
Studio 37a, Address: Triester Strasse 37
11th District – Simmering
12th District – Meidling
Cleopatra Bar, Address: Breitenfurter Strasse 157
Studio Top A, B, C, D, Address: Ignazgasse 42
Cherie Bar, Address: Breitenfurter Strasse 131
Emotion Wellness, Address: Murlingengasse 3
Studio Arndtstrasse 24, Address: Arndtstrasse 24
Studio East Roses, Address: Wolfganggasse 38
Wolfganggasse Massagesalon, Address: Wolfganggasse 20
Neu Bar Schönbrunn, Address: Schönbrunner Schloßstrasse 46
Minmi´s Studio 171, Address: Altmannsdorfer Anger 65
Massage Studio 69, Address: Breitenfurterstrasse 185
Studio, Address: Siebertgasse 6
Baloo Studio, Address: Arndtstrasse 6
Studio 247, Address: Rechte Wienzeile 247
Emotion Wellness, Address: Murlingengasse 7
Studio Golden Phönix, Address: Schallergasse 6
Love Kino, Address: Michael Bernhard Gasse 13
Studio Süsses Leben, Address: Oswaldgasse 3
Studio 229, Address: Schönbrunner Strasse 229
Studio Assmayergasse 62, Address: Assmayergasse 62a
Relax Zone, Address: Schönbrunner Strasse 190
ohne, Address: Siebertgasse 18
14th District – Penzing
Dzt. Unbek, Address: Linzer Strasse 81
Studio 115a, Address: Linzer Strasse 115
Studio Lola, Address: Hauptstrasse 123
La Vega, Address: Linzer Strasse 95
Club Sauna Karibik, Address: Hickelgasse 22
Marrakesch Bar, Address: Linzer Strasse 199-201
Studio, Address: Linzerstrasse 97a
Love Place, Address: Märzstrasse 150
Laufhaus Rosi, Address: Linzer Strasse 43
Club 115, Address: Linzer Strasse 115
Society Club, Address: Linzer Strasse 93
Massage East Stars, Address: Ameisgasse 36
Asia Massage, Address: Cervantesgasse 5
Studio 14, Address: Matznergasse 24
15th District – Fünfhaus
Studio 2a, Address: Denglergasse 5
Studio Top 5, Address: Eduard Sueß Gasse 26
Studio Goldschlagstrasse, Address: Goldschlagstrasse 125
Studio Lady Lux, Address: Herklotzgasse 5
Studio 38, Address: Hollergasse 38
Studio 13 B, Address: Illekgasse 13
Studio Savage, Address: Johnstrasse 16
Studio Bonita, Address: Oelweingasse 18
Studio 19 C, Address: Sechshauser Strasse 19c
Studio 14/1b, Address: Sechshauserstrasse 14
Blue Angel, Address: Stättermayergasse 31
Babalu Bar, Address: Ullmannstrasse 57
Cinderella Bar, Address: Arnsteingasse 30
Kontaktcafe, Address: Sechshauser Str. 18
Studio Johnstrasse, Address: Johnstrasse 14
Studio 34, Address: Sechshauser Strasse 34
Studio 1, Address: Johnstrasse 13
Studio Scandaleux, Address: Felberstrasse 36
Massagestudio Löhrgasse, Address: Löhrgasse 5
Mini-Bar, Address: Felberstrasse 28
Le Souterrain, Address: Hütteldorfer Strasse 47
Afrodita, Address: Johnstrasse 34-36
Studio 94, Address: Felberstrasse 94
Studio Love Place, Address: Markgraf-Rüdiger-Strasse 29
Studio Elisabeth, Address: Hackengasse 5
Studio Relaxe Lounge, Address: Löschenkohlgasse 22
Cinema Erotic, Address: Sechshauserstrasse 128
Asia Bar, Address: Wurzbachgasse 16
Studio 4b, Address: Winckelmannstrasse 4
16th District – Ottakring
Studio Love Angels, Address: Brunnengasse 4
Studio Top 1, Address: Deinhardsteingasse 5
Lokal Top 1, Address: Fröbelgasse 37
Sissi Salon, Address: Fröbelgasse 41
Studio 35a, Address: Herbststrasse 35
Studio 66, Address: Herbststrasse 66
Studio 91, Address: Neulerchenfelder Strasse 91
Lokal A & B, Address: Seeböckgasse 23
Studio Bachgasse (Studio Angel), Bachgasse 11
Asia-Studio, Address: Brunnengasse 6a
Studio Hellgasse, Address: Hellgasse 2
Studio Top 1, Address: Rankgasse 22
Studio Secret Angels, Address: Herbststrasse 25
Club 89, Address: Neulerchenfelder Strasse 89
Studio Top 2, Address: Neulerchenfelder Strasse 91
Eisblume Wellness, Address: Wilhelminenstrasse 45
Cafe Emin, Address: Lerchenfelder Gürtel 15
Asia-Studio, Address: Brunnengasse 4
Haberlgasse 71, Address: Haberlgasse 71
Flamingo, Address: Lerchenfelder Gürtel 31
Lotus Spa, Address: Habichergasse 9
Villa Bizarr, Address: Hasnerstrasse 95
Goldene Finger, Address: Hippgasse 30
Studio, Address: Kulmgasse 1
Studio 69a, Address: Neulerchenfelder Strasse 69/1
Star Studio, Address: Neulerchenfelder Strasse 69/2
Asia-Sexy, Address: Grundsteingasse 1-3
***Studio Wohlfühloase, Address: Seitenberggasse 71
Wichtelstudio, Address: Wichtelgasse 43
Angels Demons, Address: Ottakringer Strasse 124
Cinderella Palast (Contact Center), Address: Wilhelminenstrasse 46
Rumsti Bumsti, Address: Herbststrasse 25
17th District – Hernals
Studio, Address: Haslingergasse 13
***Studio Senjoritas, Address: Palffygasse 20
Studio 1, Address: Frauengasse 1
Studio Baloo, Address: Hernalser Hauptstrasse 23
Club Doreen, Address: Ortliebgasse 10
Cafe Karibik, Address: Hormayrgasse 49
Sakura-Studio, Address: Hormayrgasse 17a
Edelstudio, Address: Blumengasse 5
Pianobar, Address: Hernalser Gürtel 31
Korona, Address: Hernalser Hauptstrasse 25
Studio Oishi, Address: Schellhammergasse 3
18th District: Währing
Studio 28, Address: Hildebrandgasse 28
Night Dream, Address: Währinger Gürtel 53
Massage MINGMING, Address: Antonigasse 54a
Studio 167a, Address: Währinger Strasse 167-167a
Place Of Dominance, Address: Kreuzgasse 33
Lina Studio 73, Address: Martinstrasse 73a
20th District: Brigittenau
Pretty Woman, Address: Heinzelmanngasse 14
Yukina, Address: Klosterneuburger Strasse 62
Studio 1 & 2, Address: Bäuerlegasse 29 Top 1 & 2
Studio 58a, Address: Brigittenauer Lände 58a
Hot Angels, Address: Denisgasse 9a
Studio Eros, Address: Denisgasse 9b
Studio 2 & 3, Address: Dresdner Strasse 130
Studio La Luna, Address: Klosterneuburger Strasse 121
Studio Rauscherstrasse 29, Address: Rauscherstrasse 29
Studio 6hexen, Address: Rebhanngasse 25
Studio Romanogasse, Address: Romanogasse 21-23
Studio 23, Address: Salzachstrasse 23
Kein Bezeichnung, Address: Dresdner Strasse 62a
Studio 111, Address: Klosterneuburger Strasse 111 Top 12
Studio 108, Address: Engerthstrasse 108
Studio 126, Address: Engerthstrasse 126
Traumstudio, Address: Kampstrasse 8
Club Cafe Susi, Address: Traisengasse 10
21st District: Floridsdorf
East-Diamonds, Address: Oellacherweg 6
Massage Lisi, Address: Pragerstrasse 114
Mali-Relax, Address: Pilzgasse 23
Massagestudio, Address: Floridsdorfer Hauptstrasse 31
Yi Ting Studio, Address: Floridsdorfer Hauptstrasse 16
Red Rose, Address: Leopoldauer Strasse 66
Ohne Bezeichnung, Address: Prager Strasse 62
22nd District: Donaustadt
23rd District: Liesing
Massage-Queens, Address: Oberlaaer Strasse 319
Simply Top, Address: Mellergasse 22
Laufhaus Rachel, Address: Triester Strasse 176
Fresh Saunaclub, Address: Triester Strasse 218, Related articles: Fresh Saunaclub is almost on its death bed
Kontakthof, Address: Erlaaerstrasse 37
Ceasars Club, Address: Triester Strasse 312
Funny Haus, Address: Triester Strasse 202
Funpalast, Address: Richard-Strauss-Strasse 8, Related articles: Sex in Vienna forum thread