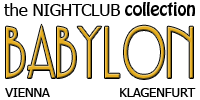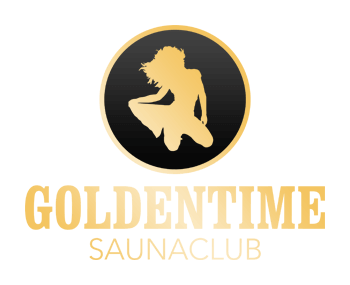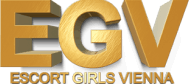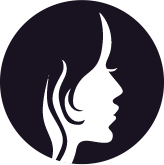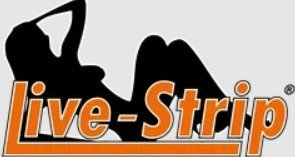 Florence – a pretty pretty kid
I found Florence's ad in Kontaktbazar a few days ago and was immediately fond of the girl shown in the images. Surprisingly enough I had never heard before of the studio in Rebhanngasse, although, as it turned out, Florence has been working there for quite a while already. After some easy research in the Erotikforum I collected plenty of information and decided to pay her a visit, at least…
My research also revealed the fact that the studios Rebhanngasse and the one in Rembrandtstrasse belong together.
http://www.6hexen.at/6hexen.html
Although that wasn't that good a sign, as Studio Rembrandstrasse is far from a good one, I decided to move my bones over in the 20th district anyways and try my bone… luck with sexy Florence.
Studio Rebhanngasse
Getting to this studio with the car is an easy task if you use a navigation system. Otherwise it is a bit hidden and you may need to make a few rounds until you finally find it. Good news: lots of parking spots everywhere, also right in front of the studio if you want that and if you dare.
Ring, Ring and in I go. The woman who opened for me probably was Sharon. This one is definitely an acquired taste but not mine at all. I like my girls young, sweet and sexy as Florence's photos suggested and not like her. Others may find Sharon sexy but I really couldn't if you forced a box of Viagra down my throat. For those who still care, she offers sex without condom if that is something you are interested in. So does Florence by the way and again, I did not consume that service.
All in all the studio is not half bad and quite big too. I think I remember the kitchen on the right hand side of the entrance and the room which we used directly on the left after a 4 meter corridor. The moment I spotted Florence I didn't ask any further questions, showed my interest, claimed her by taking her hand and off we went into said room on the left.
The room was also big enough with the bed on the left side and the shower inside on the right hand side of the entrance. All clean and not as tasteless as most other cheap Viennese studios.
Because of the research I had done in advance I knew that I would be offered quite a fair deal with
15mins for 40€
30 mins for 60€
60 mins for 100€
For more info you can check the 6Hexen website. Sorry that I am not deeplinking you right to Florence's profile and price information but it is technically impossible due to the brilliant web design of this site [wink, wink]
Meet Florence – is she really this cute?
Oh Yeah!
The images are real and Florence is super super cute. She is petite and short with a really pretty face, nice firm small tits and a small but not too small ass on her. She is not skinny but just really really crispy and adorable. Not sure how old she really is but she seems like an 18-year-old. Guess she will be in her very early 20s. She also has a warm, nice and gentle way, she is a calm and quiet girl in my impression. She definitely was like that in that night. Judging from the accent I would guess she is Hungarian but don't kill me if she turns out to be Romanian. I really couldn't tell and I didn't ask. She spoke German at first and we continued in English but there wasn't that much to say.
Usually the service would have been something that I would have tried to agree on at that stage of the booking but it wasn't necessary. It seemed pretty clear to me that French Bareback would be included and I wasn't into anything nasty that day anyways so it was all clear to me. Sex without condom would have cost 40 more if we believe the website's price info. Didn't ask her about it, it is just a FYI.
Florence – the SEX
I booked 30mins
She asked if I wanted a shower and I, of course, wanted one. After I was done, I watched her in great anticipation take a shower too.
I sat on the end of the bed, waiting for her and in slow motion she came my way with a pretty but almost unnoticeable smile and hugged me, caressed me and kissed me all over. She is just so cute and gentle or was to me anyways. She is simply surrounded by an air of youth and softness that is just lovely, yet she is a pro. But she doesn't give that fact away, I didn't notice or got the impression of being handled professionally at any point of the booking. When I did my part of kissing her all over I got a little bit of tongue but it wasn't that much to really matter. :)
After she had kissed all my body she went south and gave me a blowjob as expected. Nice, soft and tender. Since I was in the mood for a soft one, I was perfectly happy with it. If you like it harder and wilder, maybe she is not your best choice, who knows. With me she pushed all the buttons exactly at the right time and pace. So after a few minutes of brilliant oral I returned the favor and went down on her. She was not really really wet, just a bit. That was maybe the single moment of the booking where it was clear that she acted more than she felt me. But that is all good, no need to fall in love here :)
I was totally into her, didn't want to wait much longer and asked her to put the condom in place. The rest was in line with the foreplay and since I am not one to go through all positions in the book, it was as expected and ended in a satisfactory finale. We were will within the booked time so we stayed a bit more in bed without saying much. Probably due to the lack of my German skills although I know a bit by now. Also after the deed was done, there was no particular haste but to be frank, it was late and she probably expected no further clients that night.
Florence the Summary
I am biased, I have to admit it. She is my taste and I really had a fantastic time with her for really a ridiculous amount of cash. So if you have similar taste in girls as I do
smallish
dark hair
slim
tender and quiet
Florence is just the right woman (kid, girl, concubine) for you
PROs and CONs
As always there are Pros and Cons
PROs
very pretty girl
prices are a bargain
studio is OK and clean in general
almost GFE
everybody I met was friendly there
parking situation pretty good
CONs
sex without condom totally normal
studio is a bit peripheral and maybe hard to find
belongs to the studio Rembrandtstrasse which I think should be avoided
I will definitely go there again!
My experience with Florence is a 8,5/10
Share your own thoughts on this Sex-Vienna forum thread by clicking here:
http://forum.sex-vienna.com/Thread-Florence-Rebhanngasse-%E2%80%93-A-Gentle-Little-Sweetheart