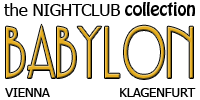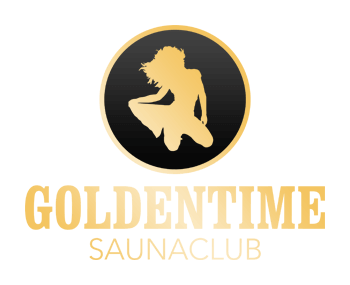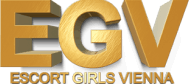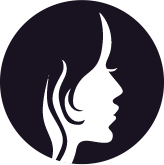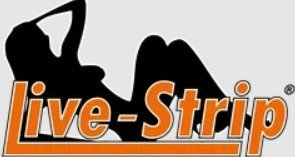 Desperate times, desperate measures or desperately measuring petite Dana in Laufhaus Vienna…
I feel like in the middle of a real crisis. Looking through Kontaktbazar I feel like there are no real newcomers, no real stunners, no real angelic sexworking girls coming to Vienna anymore. We all know why but the market dictates its own rules sometimes and I guess these are such times where marketing dynamics just allow for the current scenario. Well, luckily for us Viennese punters there are still a few places where plenty of pretty girls are around and one of those places is Laufhaus Vienna. Looking back almost 2 years when they opened their gates for the first time I feel like we have seen better times along the way also there. But have no fear, there are still some real pretty girls in LH Vienna now but by far not that many anymore. Maybe it is just a seasonal up and down, who knows.
Laufhaus Vienna – the house
Just a short description because you can see everything you need to know on their website and I have already described it in an older post of mine and in the Laufhaus comparison article. The house is new and rather stylish, although maybe a bit cold in appearance. All in all pretty, modern and very functional. There are around 40 rooms and the house is pretty well booked. Most rooms, if not all are in use. They have surveillance cameras and bouncers so you can feel save at all times. Laufhaus Vienna attracts young, attractive sexworkers other than most other Viennese Laufhauses, maybe with the exception of Laufhaus Rachel with, sadly, is not having any business and only have girls because of their good marketing.
Wandering the halls, landing in room number 23
I had already done my preselection online and was aware of Dana's profile. Of course, I checked my options and looked through who would be available but ended up going with my gut. My initial choice was Dana from the beginning. I had also made a call and quickly made sure that she'd be working that day. I also wanted to know if she would stick to the pre-set price scheme. Starting from 50€ for a quickie with 20 or 30€ steps for extra wishes. She offers extras like kissing or blowjob without condom, etc. 70€ for half an hour and so on and so forth. When I got to her room the door was open and I saw Dana in a nice set of underwear. She was on her bed, playing with her phone, texting or whatever.
Petite Dana in Laufhaus Vienna
When Dana noticed me she was not overly enthusiastic to see a potential client but she stopped her texting or what it was and invited me in. She was speaking German, which I still don't speak too well so I responded in English. She spoke it well enough also and we "negotiated" in English from then on.
She told me the prices that I already knew and reminded me that she offers escort outcalls as well. I found this to be funny since I was already there, obviously and ready to be taken. I assume lots of people call and ask for "Hausbesuche" nowadays and she is simply used to mentioning it too.
Anyways, I decided to go for half an hour with owo as an extra. She had offered me a package price of 30 for kissing and owo instead of 40. I feel like kissing is something that we shouldn't pay for. It is either possible or not but shouldn't be charged extra. Anyways, that amounted for 90 total and we were good to go.
Dana's appearance
As you can see in her pictures Dana is a small and young girl. But the pictures do not really show how very short she is. The level of her shortness is amazing. She is the shortest (grown up) girl I have seen in Vienna. Only Nicole in Goldentime is approximately the same size but I think Dana is even smaller. She is really really petite but the body is super hot in small dimensions that is :)
By the way and for what it is worth, I think that Nicole is not even in GT anymore. This means that Dana is the undisputed CHAMPION of SHORTNESS with no match whatsoever :)

Sex with petite Dana in Laufhaus Vienna
Thank god all rooms in Laufhaus Vienna have showers, I really needed one that day.
So after the shower which she unfortunately did not take with me together, Dana was already waiting for me on the bed, naked and legs wide open :)
Writing this post I have to smile a bit because she is really a funny sight. The body so tight and sexy but yet everything downsized except for the primary and secondary sex parts.
Anyways, I felt her up a little bit but carefully to not break anything. I am tall and weigh almost double what does so I could throw her around any way I'd want.
Feeling her up didn't force much of a reaction out of her, she seemed a bit cold. When she started to blow, it was flawless in technique but again without any real passion. Very mechanical and not as wet a blowjob as I like it. Licking her was possible but again not much of a reaction. She may have had a bad day or simply was in no mood for anything but I really didn't find any button to push to make this fun for both of us. Many of my readers will now think "so what" but I like to give and receive in bed. Dana made it clear, she was not open to receive.
After a few minuted it was clear to me that a quickie would have been sufficient. But taking the low prices into account, it really didn't matter to me at all and I do not regret the 90€ but I had better punts.
Summary
Pros
Dana is young and polite, pretty and clean.
She speaks German and English a bit
Price is low considering that the Laufhaus is new and all rooms have a shower I think
Entertaining to see petite Dana, I love the sight of her
Cons
She wasn't into me and the sex at all and didn't even try to fake interest
Shower together would have been nice
Dry as desert sand
Rating
7/10
Would I do her again? Yes, but there are other options in Laufhaus Vienna and in places like Maxim or the Saunaclubs Goldentime and Funpalast. As a workaround solution my experience with Dana was fine.
Join the Sex-Vienna forum discussion about Dana and add your own thoughts:
http://forum.sex-vienna.com/Thread-Dana-%E2%80%93-Super-Shorty-in-Laufhaus-Vienna