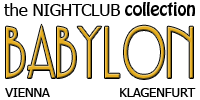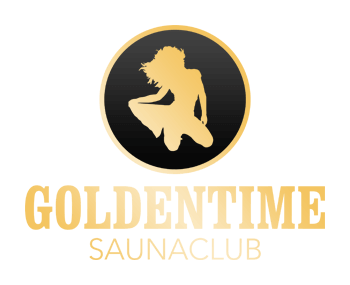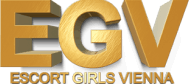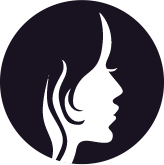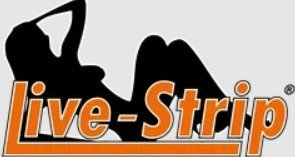 Listening to my instincts.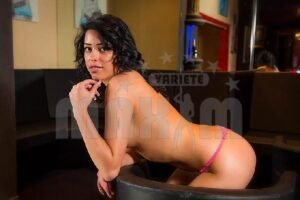 I found this list of girls on , something right up my alley. The most beautiful girls in Vienna, had to check it out. While their number one, Samira was quite the looker, the number two got my attention; Antonia from Maxim Wien. This sex nightclub only recently acquired her.
Turns out she previously worked in a few places in Vienna as well as other cities in Austria. Now she is settling down in Maxim. She even tried Funpalast and Fresh but they were not her cup of tea as it seems.
First search for Antonia, bust.
Okay, back to my search for Antonia. Went to Maxim a couple of weeks ago, but apparently she was on a break as I couldn't find her. Still had a great time on that day.
As a few weeks pass, decided it's time to try my luck again with Antonia, at Maxim. Turns out some things changed since my last visit here: they have a guy standing at the door now. He could be called a bouncer I guess, but he didn't really have the grim look that most bouncer have. He seemed like a friendly guy. And also, the regular DJ Jango was not there that day, but there was a replacement guy who was quite alright.
Second search for Antonia from Maxim, jackpot!
This time, I found her. Of course, there were other great looking girls too (Evelyn, Vanessa, Nicole) but I chose her because I missed her the last time I was there.
She is a typical Romanian beauty. She has long legs, a very slender body and a beautiful face. Just fun fact I noticed throughout the night, she wears almost no make-up (and it looks good on her) which is a little odd for a girl in this business.
Although she has been working in Maxim for 2 or 3 months, it can easily be seen it's her type of place. Here, she can dance (she's a very good dancer, very sensual) and with a little bit of alcohol in her system, she really lightens up. Of course, drinking in a sex nightclub like Maxim plays an important role, it is part of the game.
By all means, as a guy you can easily come into Maxim and just pick a girl and go to the room without paying her a drink. That's totally ok. But the more often one frequents a place like Maxim, the clearer it gets that inviting the girls to a lady drink has its merits. It pays off in the room more often than not. It is part of the game, part of making it more sophisticated.
Paying the girl a drink shows respect towards her, that's what I did and that's what I believe made the difference in my time spent with Antonia from Maxim. Because she turned from shy to entertaining, from reserved to almost passionate in the room.
Before we headed to the room, we spent about half an hour outside, and in this time I found out that Maxim has a pretty good lineup of girls. Some left, but pretty new ones took their place. Club was not crowded at all, so it was quite easy to reserve Antonia for myself.
But please, bear this in mind. Antonia is not perfect but she's gorgeous. She's not a lady, at least not by the normal definition of a lady, she's more of a next door neighbor kind of girl. She was funny, then rude, then back to funny and polite again. Some might not understand what she was doing. But I did, she's a person with a good sense of humor who likes to entertain and be entertained.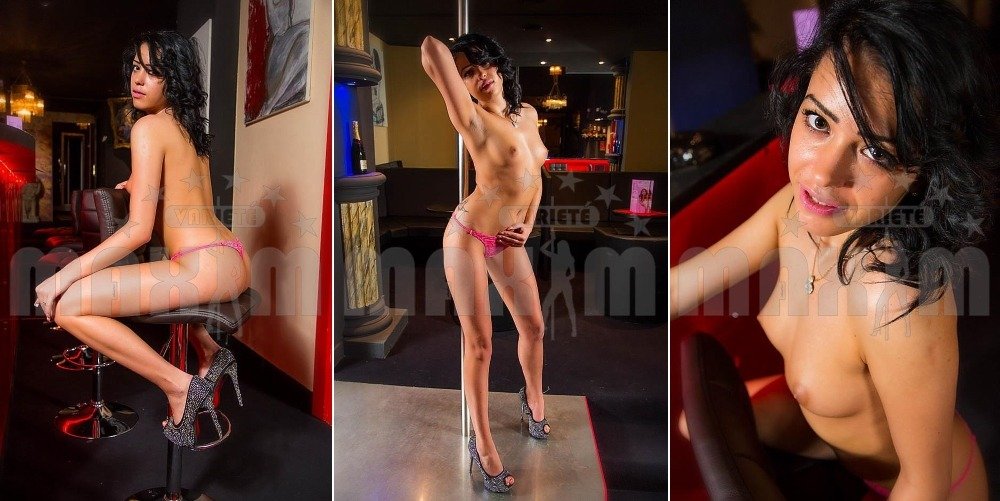 Back to her…body
In her photos, her hair is curly but now she wears it straight. She has the same hair length and a smile nicer than in her photos.
Her body is just as I like it, fine round ass and tits that are not too small not too big. The ass and how it's proportioned with the body plays an important role for me, and I got to say that she has what I was looking for.
In the room together with Antonia
As I've said before, Antonia from Maxim is a good dancer. Not that she knows many dancing moves, but the fact that she actually enjoys it. And that was what made me want her more.
When we got to the room and got to "business" it was obvious for me that she likes having sex. Even though, when we had our first talk she was kind of reserved, buying her a drink was the right call.
The sex was quite good, mostly because she brought in the room her luscious moves from her dancing earlier. I always enjoy girls that are this passionate and sensual in the bedroom.
Planning my next visit to Maxim: soon
All in all, it was a good decision to follow my instincts and listen to the article I found online. I don't regret my previous visit to Maxim either, although I couldn't find Antonia then. I found her now and had a good time with her.
This is what sex nightclubs like Maxim are all about: drinking, dancing, good music and last but not least great time spent with great girls.
You can ask questions and share your opinion on Antonia by joining this Sex-Vienna forum thread: http://forum.sex-vienna.com/Thread-Antonia-from-Maxim