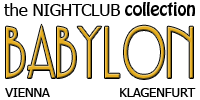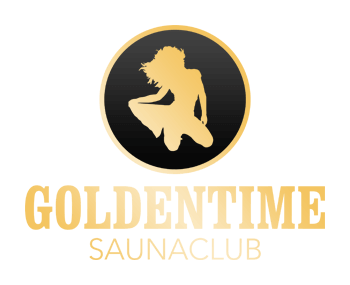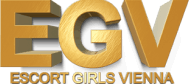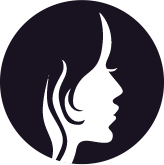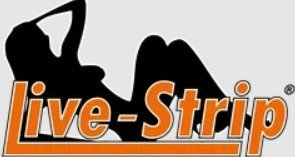 What…? What is this taxi scam and why no girl or bar reviews this time?
Sorry but this is a general information post to warn all my international fellow punters out there who come to Vienna and look for a good time but fall or have already fallen for the taxi scam.
Commission to taxi drivers
In general it has been a common thing for bars, saunas and nightclubs to pay commission to taxi drivers who bring them wealthy and often drunk customers for many many years in Vienna. And I know for a fact that this is normal in every given big city in the world, so nothing major or dangerous about it as long as it stays reasonable.
Years ago, so I been told, the usual commission rate for the cabby was 100 Austrian Schilling and nowadays it is roughly 10 EURO.
So far so good, that is reasonable and nothing out of the ordinary. If every bar in Vienna pays the same rate for a single customer there is really nothing wrong about it. Normal and fair competition. Fairness granted for the customers as well and that is what we need and expect from a major capital of Western Europe.
However in recent years some bars in Vienna have upped their game. To be quite exact, in fact they have upped the prices they pay the taxi drivers for any given customer because they do not have game after all. This has gone as far as paying
50 EURO (Fifty EURO) for a single customer
I know it because I happen to be often drunk on weekends and use a taxi just as often to change venues or to drive home. And since I am obviously not Austrian and look foreign enough and since I am drunk enough to look like a victim they try to bring me to those small bars/nightclubs. At first It is real fun to listen to how strongly the taxi drivers seem to feel about these bars. Expressions like
"fantastic girls without any boundaries in that bar"
great shows and Girlfriendsex
luxurious atmosphere
Well, so far so good, if they talk about Babylon or any other great place I will list below. But they try to bring people who are not familiar with the real great possibilities to have sex and entertainment in Vienna in small almost ridiculous bars. Bars that have no online presence at all or barely. There are 2 bars out there that must be mentioned
Bar Monaco
Eve Bar
I knew for quite some time that they pay lots of cash for every customer but little did I know how much and to what extend this changes the taxi driver's behaviour. 2 weeks ago on the weekend I had this thing happen to me again where the driver wanted to bring me to Eve Bar so badly, it was sad. After a while of him trying to convince me I asked him straight up! "Man, how much are those bastards paying you to bring me over there!?!?!?!"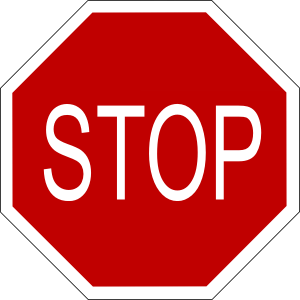 I am sure he was instructed to shut up at this point but he seemed confused and stumbled "not so much, I just want you to have a good time…" He didn't say that exactly because his English was mediocre at best but that was the gist of it. So I asked him again and after a while of me insulting him real bad he decided to calm me down by telling me the truth. So it seems that for a single person he drives to Eve Bar he receives 50€ Cash and for the second one 30 or 25… I forgot the exact amount.
So you can do the math, I guess… if he manages to convince a group of 3 of well dressed and wealthy looking guys to Eve Bar, he will cash in on the taxi fare plus a sweet 100€ bonus from the bar, at least 100€.
Now, my fellow punters, what does it mean if a bar pays 50€ for a single guy for being driven over? Exactly, it means once you are in there, you are basically screwed without rubber in between!
If they pay 50 to get you, they will try to rip at least 300 or more out of you. It is an easy calculation because they need to make a multiple of the investment back to be profitable.
Let me repeat, those are bars with no significant online strategy, no shows, no radio or TV marketing, no e-mail address and not even the phone number on their front page which is the sole page anyways, is functional. But still they can afford to pay 50€ to taxis for a SINGLE GUY?
Be cautious and be clear in your head when you step into a Viennese taxi nowadays. They will want to bring you to the places where they get the most commission. They WILL NOT bring you to the places where you are promised to have the most fun. There are a bunch of places in Vienna that are really worth the visit for us punters. It depends on what you want.
Best Vienna Brothels
If you want to meet the best looking girls in Vienna, those are your go-to-places:
Saunaclub Goldentime
Saunaclub Funpalast (not my cup of tea but a solid place with many many girls)
Nightclub Maxim Wien – the best normal nightclub for sex in my opinion as you can read in my reviews
Laufhaus Vienna – it is good at the moment but I do not see a bright future for Laufhauses in Vienna.
Now this is an important post and I would like you to share it and link to it and tell people about it. I know that many people do research before coming to Vienna and they already know where they will go to have a great time even before leaving.
IT is not ok if some taxi driver screws you over and talks you out of it.
Your online research is worth more than 100 taxi drivers. Thank you for your attention! :)
Visit this forum thread on Sex-Vienna if you want to talk with other users about the topic: http://forum.sex-vienna.com/Thread-The-Taxi-Sex-Scam-in-Vienna-%E2%80%93-Eve-Bar