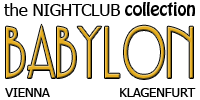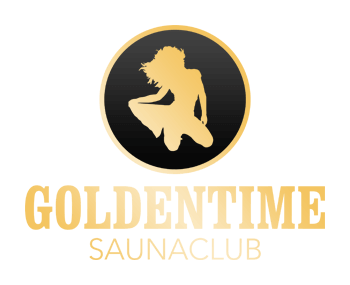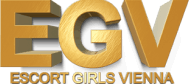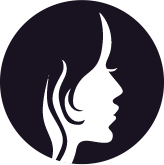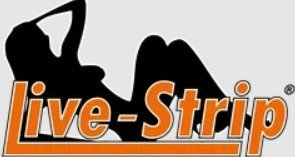 2022 – back to business
Maxim Wien is one of the best Vienna night clubs which were able to re-open after the corona virus lockdown. As of July 2022, the line-up is great, there are 12 Girls available in the club, other 6 Girls are on vacation and 1 Girl is for escort only.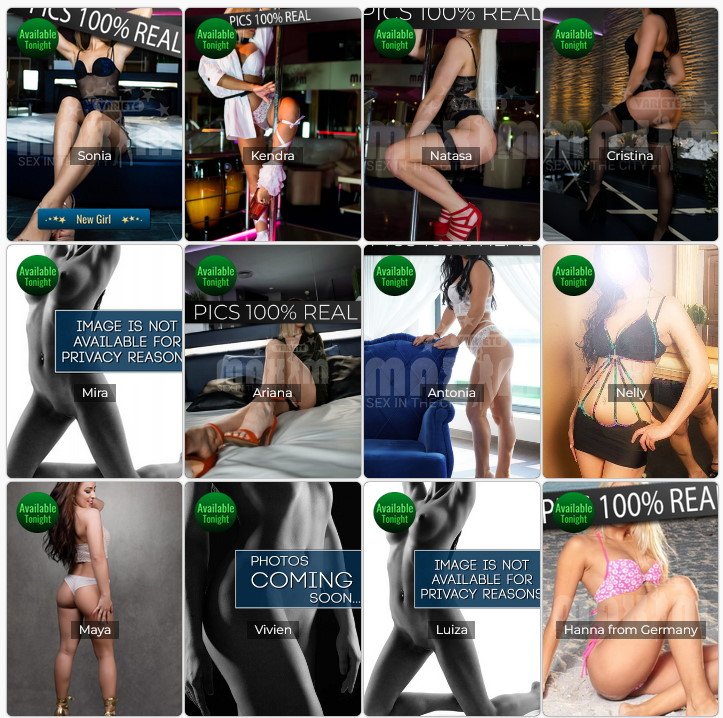 Maxim Wien still provides escort in Vienna and in surroundings, almost all of the Maxim Girls are available for such services. The club is insanely active in social media, providing fresh content via Instagram, Twitter and Facabook.
In July 2022 Maxim-branded rickshaws appeared on the streets of Vienna, as part of the club's offline marketing campaign. Maxim Wien created a special landing page for the guests who can land there by reading the QR code on the rickshaws.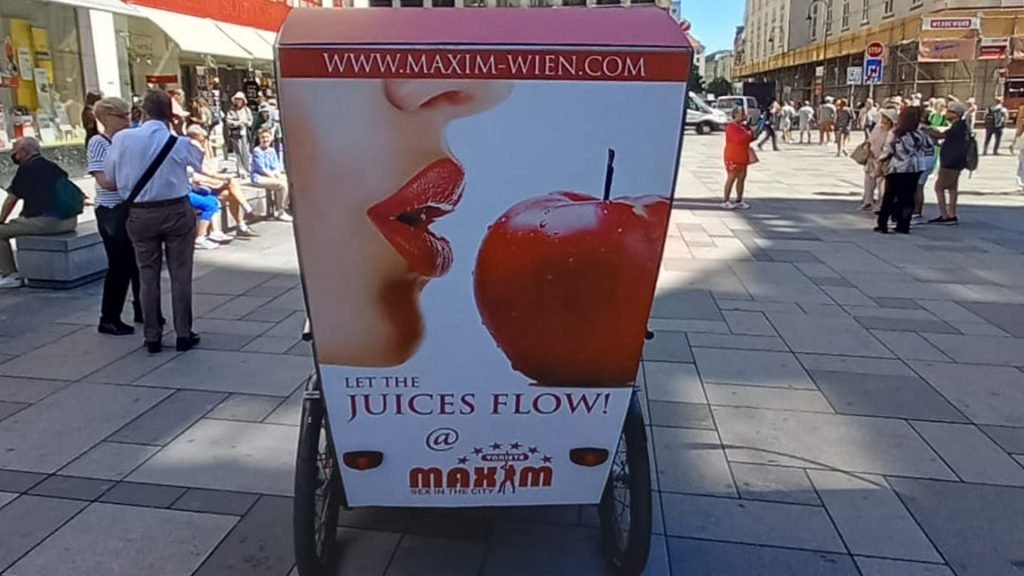 Update 2020, you can read the original review below
As a result of the government laws that were put into effect in 2020, Nightclub Maxim Wien had to close down for a few months, just like every other brothel in the city. However, after the restrictions have been lifted on July 1st, Maxim Vienna has successfully re-opened and clients can visit the club once again.
According to our sources, the opening of the club was more successful than the management had initially thought it would be. Most of the ladies have returned to the club and a few new ones have also emerged in the line-up of the Maxim Club Wien. In fact, we have published an article about the latest news once the club was re-opened. To find out which ladies were present at the club's opening, check out the following article: Stripclub Maxim Wien Re-Opens with These Girls
Another important thing that should be mentioned as an update is the fact that one of the ladies who works in the Maxim Wien Nightclub has actually delved into the porn industry. Daisy can now officially be considered to be a porn actress, as she has currently filmed two porn movies that can soon be watched online.
At the moment, we were only allowed to watch a preview of the movies, and we have to say that they truly show pornstar Daisy's best and wildest sides. Those who have already spent some time with Daisy will definitely see her best attributes in the movies too. To read the post that we published about Daisy's debut in porn movies click here: Daisy from Maxim stars in a porn movie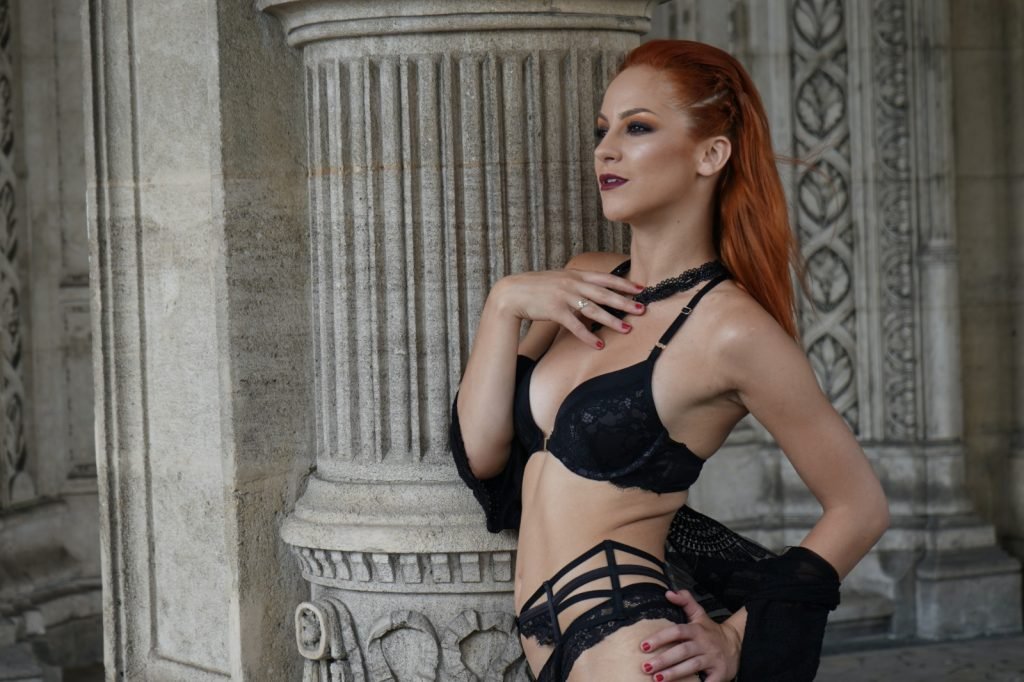 When it comes to the Maxim Vienna Austria official website, there are a few new additions too since this review was published. For example, clients are able to leave their feedback on the website about certain girls. The reviews were possible before, but now you can verify the integrity of your review by submitting the VIP code that you receive after a session with a Maxim lady. In addition to this, the new VIP system has also been put into effect, which is free and gives access to exclusive Maxim content.
The Maxim Wien Sexclub has also welcomed a plethora of new ladies to their ranks. The official website is constantly being updated with news about the newcomer ladies, as well as anything else that is worth checking out. In case you wish to learn more about Maxim's current state in 2020, be sure to take a look at the www.maxim-wien.com website now!
---
The original article:
Maxim Wien Review 2019
As most of you already know, Sexclub Maxim Wien is among the best night- and sexclubs in Vienna. We have published numerous reviews of the girls who work in this Vienna brothel on this blog, but we haven't really updated our readers about the Wien sexclub's current state in 2019. In this article, you can read everything that has recently happened in the club, so if you are interested be sure to read the entirety of the article now!
Before we continue writing about Maxim's current state in 2019, you can read what we wrote about this Viennese brothel a couple of years ago. Take a look at the Nightclub Maxim Wien – great brothel in Vienna article that was previously published on the Sex in Vienna blog by following the link!
Vienna Brothel Maxim Wien in 2019
The Maxim Wien sex club has continued its successful march in 2019 just as they did in previous years. There have been many new girls who appeared in the club this year and a plethora of clients who left the club happy and satisfied. Most of the things we love about this sex bar Wien has stayed the same; there is still no entry fee and the staff is as helpful and professional as before.
Maxim was closed for a couple of months in 2019 because of some renovation works that have been done on the club. While Vienna Brothel Maxim was closed, the girls who work in the club were available at Maxim's partner; Bar Schönbrunn. The impressive thing about this is that most of the ladies who worked in Maxim bar Wien haven't left, but they rather patiently waited out the club's reopening in order to start working there again. This shows that Maxim provides the ladies with a work environment that they do not want to leave behind, which is very impressive to say the least. If you are interested in reading about why Maxim was closed for a few months, take a look at the following links:
Maxim Wien girls in 2019
Much like in previous years, this Vienna nightclub's management has done its part in finding new and talented girls to add to their lineup of ladies in 2019 too. Numerous new ladies have started working in the club this year and there are also a couple of girls who are still working in Maxim, even years after they were first introduced. In this section, we will take a closer look at some brand new girls who started working in the Wien sexclub, as well as those who are now considered to be veteran Maxim girls!
Valentina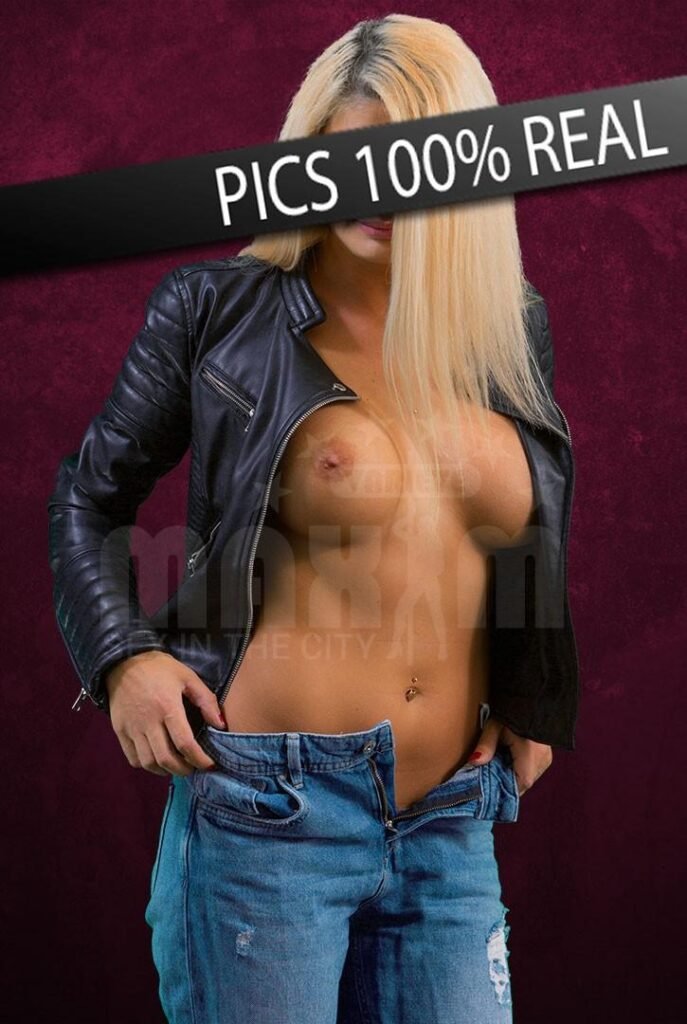 The first girl I want to mention is the brand new Valentina. This girl has started working in the club in 2019 and she has already received a bunch of praise online. Additionally, we have also published a report about her and our experience was exceptional. Valentina looks good, the services she's providing are very satisfactory and she is definitely a great addition to Nightclub Maxim Wien. If you are interested in learning more about this girl, go ahead and click on any of the following links:
Alina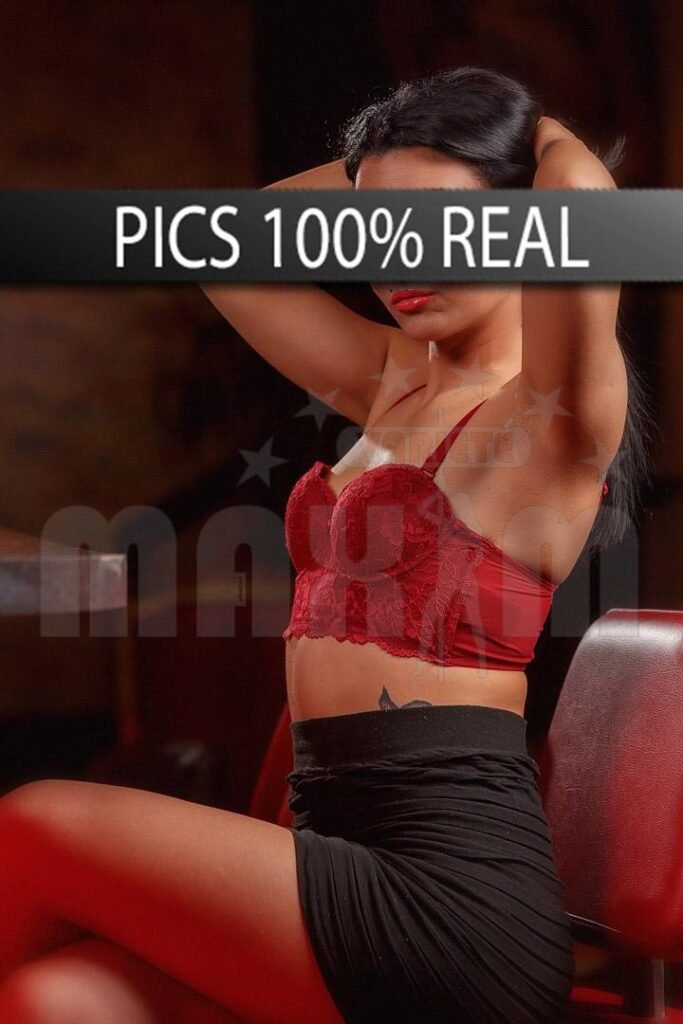 Alina has started working in Maxim a couple of years ago, but she is still among the best girls working in the club. The fact that she hasn't moved over to other places shows that Maxim Wien is among the small number of clubs in Vienna that can actually keep the girls working in their club for a long time.
Alina was mentioned on the Sex in Vienna blog back in 2017 when we already praised her for her cute teeny looks and sexy petite body. If you want to learn more about Alina, check out these links:
Conclusion of this Vienna brothel
As you can see, Maxim is as strong in 2019 as it ever was. There are numerous new and great performing girls who have joined the sex bar Vienna this year. Additionally, the club is still considered to be among the best brothels in the capital of Austria. Its Escort Vienna service, Escort Girls Vienna is also considered as one of the best Escort services of town, as we mentioned in our review:
If you wish to read more about Maxim or anything else related to the sex scene in Vienna, be sure to read these other articles that we have posted on the Sex in Vienna blog now!
Sex Club and Night Club Maxim Wien
Kärntner Str. 61, 1010 Vienna, Austria
+43 699 17172031