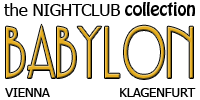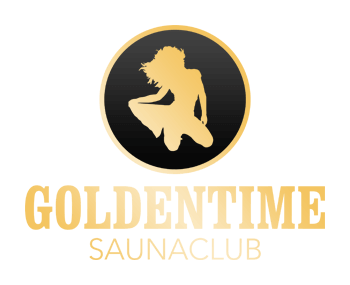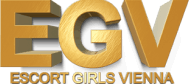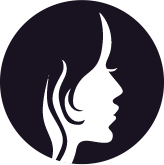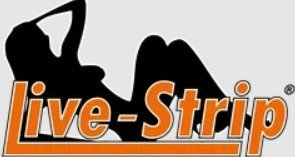 I decided to experience the sex Vienna scene and got myself a room in Motel One in the 1st district of Vienna. This is a very good budget hotel, as central as it gets. If you need a better hotel chain than Le Meridien and Marriott are also great options for reasonable rates. The center is also a good spot to reach most neuralgic mongering points.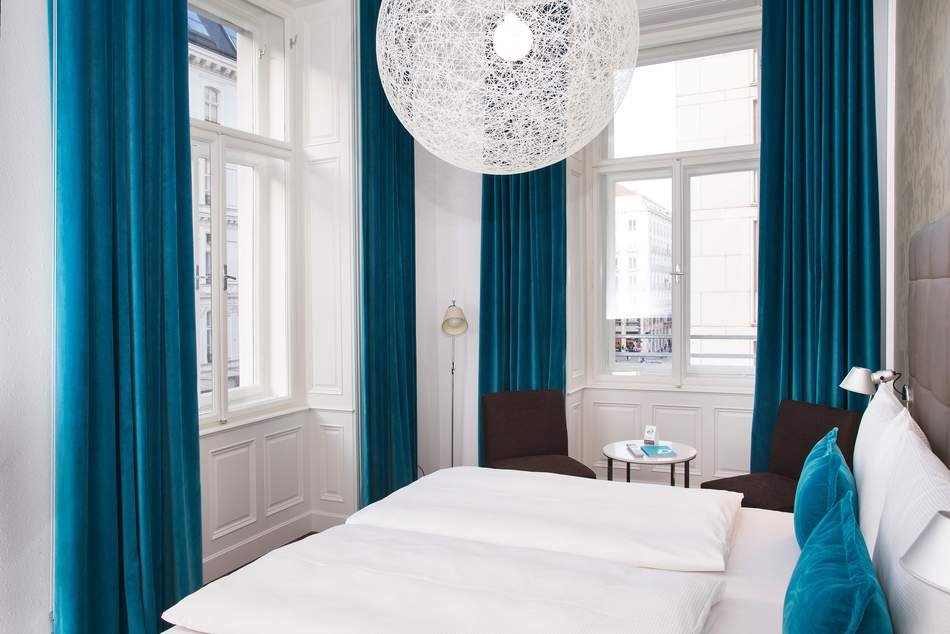 Sex Vienna first stop: Maxim
Started off the sex Vienna adventure by going to Maxim first, as it is only a 30 seconds walk across from the hotel. Got there very early, no entry fee so got myself a drink and did the first observations there. Nice ladies but fully dressed, some elegant, some more sexy with less on. This was Thursday night but at 9pm when they open, so only me and another local fellow.
I made sure that I understood all the rates and the system, as well as what to expect and decided to come back a bit later.
Transition to Funpalast
I grabbed a taxi to drive over to Funpalast which has gone the budget route now. Taxi fare was about 20€. 70€ entry bought me the privilege of:
2 towels
a bathrobe
1 set of bath slippers
1 paper card that entitles me to have half hour sex with a girl of my choice
So far so good, although the receptionist gave me a strange vibe. In Maxim, the staff was more approachable as soon as I entered. In Funpalast they are more brief and quick to "dispatch" you. That is to be expected from a budget brothel that once was a more expensive saunaclub. Yes, I had done my homework and research.
I understand that Funpalast has gone the budget route to attract more girls as they were losing the David-Goliath matchup against Goldentime and were decaying fast. My first impression is that I fully understand why they are losing this battle. Funpalast is simply not a good looking place and the girls have no class and neither do the clients.
Is Funpalast worthy?
It wasn't as full as I feared (Funpalast is a huge structure BTW) but the ladies were not as pretty as I had hoped. So, if Funpalast's mission was to attract the best girls because they are packed with clients, then so far they failed. But of course that is still an early stage in an experiment and one should always give a brothel time to grow. So I did, I gave them 2 full hours of my time but that was really all I could take because of the atmosphere. It's just not for me. Small side fact; left of the Funpalast entrance is another staircase leading up to a place which must be described as kind of a Balkan discotheque or nightclub. I think this explains the whole Funpalast sex Vienna situation even a bit better.
Talked to some of the ladies of course, they all in unison told me that they like the new system in general, but hate the cards which are their payment from most guys who do not bring more cash than the 70€ they pay at the entry.
I also learned that the club is mostly packed on weekends but doesn't really vibe during the week. Never mind me; they will surely not see me anymore, so I do not care much about their schedule.
I also had Peepshow Burggasse on my list but it was already too late to get there before closing time.
Next stop: Okaybar
So I took a taxi from Funpalast and told the driver to get me back to Vienna and to the Gürtel, really only out of curiosity. Turned out to be quite a drive. I chose Okaybar and fought the driver off a few times when he wanted me to go to EVE bar. I was in fact prepared and cut him off the moment he brought it up. He was furious but I knew that he would try. Reasons why can be read here: The Taxi Sex Scam in Vienna Eve Bar
I didn't quite get the anger of the driver, though, because as far as I knew Okaybar also pays a high bounty for every guy sent from the taxis but maybe that is a thing of the past.
Guys, I tell you what a thing of the past is: OKAYBAR
So this is a Thursday night in May when all hotels are booked solid in Vienna (it was super hard to get a room, even in Motel One but I managed) and in Okaybar I see 3 girls total.
One can only assume that the taxi driver was not receiving any bounty because Okaybar is not paying it anymore. Why would they with a total of three girls on a Thursday night?!
Nice looking classy small bar, I must say. Since I was there I agreed for them to show me the pretty rooms. Obviously the sex Vienna scene is all about the girls and Okaybar is almost out of stock. Paid for my Scotch and got the hell out of there to be back to my next destination which turned out to be my first one, Maxim. Clearly it was too late for Goldentime and Babylon which I would then visit on another day.
Heading back to Maxim
So back to Maxim and since there is no entry fee and no cover charge it was all very convenient to say the least. It was still early enough, just a bit after midnight and I could clearly see why Maxim has a good reputation and the other places have a questionable one or none at all.
By now everyone had woken up and the place got noisy and alive. The local who I had met a few hours before was by now staying with two ladies at a table drinking some kind of bubbly and there were a few groups and a few single guys at the bar. The dancing on stage had become more frequent and dynamic, so all was set for an enjoyable experience.
Granted, compared to around 45 girls who I counted in Funpalast, in Maxim I saw maybe close to 20 but the difference is strikingly so much better in Maxim.
I was up for two or three sessions and my plan to shoot my first powder in Funpalast failed. If you wonder what I did with the ticket, I sold it for 50€. People are gladly taking the cards; it is the easiest thing to get rid of it.
Two sessions were the minimum that I was going for so I saw Alina whose curly black hair and cute appearance convinced me quickly. You can find all of the girls that I will be mentioning here.
It's funny how the mood can change in just a few hours if you compare your sex Vienna options. Saving the best for last is just a saying and nothing but.
First Maxim target: Alina
Alina agreed to OWO and light kissing and she was generally very agreeable on many levels. She is such a cute little teeny, almost perfect in every way. The tits are little on the small side but her body is super-hot. I am not into her brand new tattoos but like almost all Romanian girls she has them and we have to accept them.
Session turned out to be just as promised and was an ideal start into my sex evening.
Alina led me back into the club and convinced me to not leave early. We had some fun up there as I played as if I were going to leave after the room with her which I never were but I made her work for it a little and we had fun. She made a point in not letting me leave so I gave in.
Back down on the floor I sat a bit longer with her and we had a drink together. She asked if her friend Delia could join us but I was not into more company right then and there. I had to settle down a bit and regain my strength.
Relaxing before the next round
Getting a nap would have been great but in a gentlemen's club you shouldn't and you can't as it is expected. So I got some fresh air, chatted a bit with the security guy, smoked a ciggy together and generally felt appreciated. Vienna is not new to me but the mongering is and I was unsure what to expect and what I would get. Even when writing these lines I realize how much I learned. Also, it is astounding to see how the forums and review sites do an excellent job in guiding us in our ways. I feel almost privileged to be a part of it now.
Back down I watched the girls dancing and stripping. Make no mistake; there isn't a nonstop show or a huge variation of things. After all, Maxim is a sexclub which they pointed out to me at the reception. The stripping is for the girls to present themselves to the guys. Of course there were guys just watching and jerking off in their minds, as one can only imagine. But at a point when there seems to be no further action expected from the guys, the ladies stopped the dancing for a while and I think it makes sense.
We don't pay an entry fee and one can sit for a while with a drink, minding your own business. Of course the ladies will not dance for nothing endlessly. I got it once I was there but prior to going to Maxim I thought that there will be a show from 9pm until 6 in the morning, But of course not, when would the girls have time for sex with us if they were dancing all the time?!
Picking the next Maxim girl
After a good two hours of rest I felt enough energy to at least engage another girl and I thought Aida was worth giving a try. In the meanwhile, a few girls had of course approached me and I had chatted about this and that. Lolita was the most stunning one of them all but we didn't hit it off and she seemed as if she had other options or was already waiting for another guy. Aida is also a looker, although not beautiful but she is very childish in nature. I really felt her and wanted to have sex with her. She was immediately agreeable on all terms of service but then I changed my mind because she was actually too childish.
The one who I really wanted to go for was Julia, but she had a client all night or at least as long as I was there.
Georgiana the natural beauty
So I settled in my second round for Georgiana. What a transformation from her stage performance which shows her super-hot body and the nicest natural tits you will maybe ever see. On stage she was so distant and bored. She really doesn't do herself much of a favor when she is on stage. At the table she was a delight. Her English is not the best but she is very funny as a person and her blue eyes and long dark black hair are something special and something very beautiful to watch. It was the body in the end that convinced me. When I asked about OWO and kissing, she laughed and asked why everybody is asking that as if it was something special.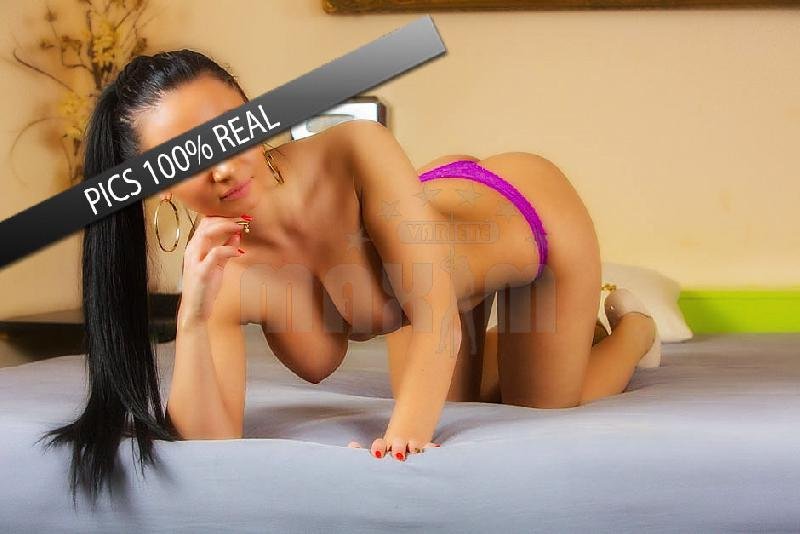 Also, the second session turned out to be a GFE. Not a pornstar experience, though. I don't know who would be up for PSE in Maxim, maybe Amanda but she was busy with a guy as well for the most part of the night. The tattoos were a turnoff anyways but she sends out an air of vulgarity that is interesting.
After the sex with Georgiana I was really considering taking another girl back to my hotel room but then decided against it because I still had some more days of mongering in Vienna and needed to fare wisely with my money.
Hope my first sex Vienna guest Review was as it should be!
If you want to see what other people think of this review, take a look at the Sex-Vienna forum thread about this guest post!
Mentés
Mentés
About Maxim Wien
Sex Club and Night Club Maxim Wien
Kärntner Str. 61, 1010 Vienna, Austria
+43 699 17172031