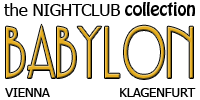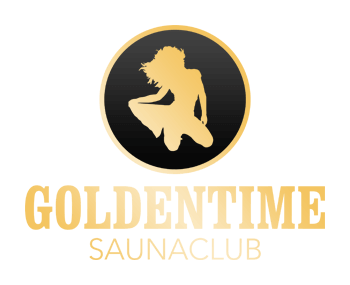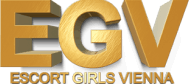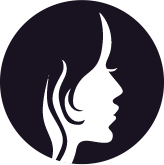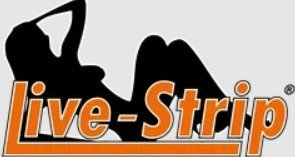 The pandemic that has been happening for the last two years caused a lot of problems worldwide and many businesses had to adjust prices and policies because of this. The sex industry is no exception and we can see various things that have been caused directly or indirectly by the COVID pandemic.
In the following post, you can read how the outbreak changed the prices in Viennese brothels and what we can expect in the future if things continue developing this way. Read on to find out more!
Illegal prostitution on the rise during the pandemic
Since prostitution was banned for the majority of the pandemic, many women who wanted to work in the business had to do it illegally.
There have been many reports of illegal apartment prostitution in Austria and a lot of women risked getting fined by working during the lockdown.
Of course, since selling sexual services was banned, those who did offer illegal sex asked for way higher prices, as there was a big risk factor. Clients paid the women the asked price as there were no alternatives.
Women who worked illegally usually advertised on online platforms such as Booksusi. Since they were the ones deciding on the prices, some women had and still have outrages asking prices for extra sexual services.
These prices for sexual services are usually publicly shown to any visitor, and since women copied each other's business model, soon most of the women who worked started asking for the higher prices.
Unfortunately, the same things can now be seen in legally operated brothels and saunaclubs as well. The ladies are asking for way higher prices for additional or extra services. Read on to learn exactly where this can be experienced so far!
Prices for extra services in Residenz
Rezidenz in Brunn am Gebirge, also previously known as Pornbabes is a Laufhaus located in Vienna. We have recently noticed that some of the ladies who work here started asking for the same outrages prices for extra services that we saw in illegal prostitution during the pandemic.
The prices that customers who visit Residenz can expect are the following: 30 minutes of sex is 140€ while 60 minutes with a girl is 200€. So far this doesn't seem so outrages, but things quickly turn sour once we start talking about the extras that are being offered.
We will add a full list of extra services with prices, but please keep in mind that all of these add up in addition to the standard price for sex.
This means that in case a client wants to try out a few things in that hour, he can expect to pay a hefty price for it. Here are the prices for extras in Residenz:
Prostate massage = +70€
69 = +20€
French kissing = +20€
Golden shower = +100€
Swallow = +100€
Deepthroat = +50€
Photo / Film = +100€
Striptease = +50€
Roleplay = +50€
Lesbian = +50€
Dildo play = +20€
Anal = +100€
Foot play = +50€
Breast play = +30€
Cum in mouth = +50€
Cum on face = +50€
Cum on body =+30€
Blowjob without a condom = +30€
Kissing = +20€
As previously mentioned, these prices add up to the original standard price for sex with condom.
For example, if a customer wants an hour with a girl, and would like kissing, striptease, anal, deepthroat and maybe finish in her mouth, with her swallowing, he would need to pay 600€ and pray for a good experience.
This price is high even for some of the most luxurious places in Vienna, and Residenz is not necessarily among them.
Women in Goldentime Vienna start asking for higher prices
Another thing that we have recently noticed is happening in the Goldentime FKK in Vienna.
Goldentime is known for allowing the ladies who work there to dictate the price and there have been reports of this happening previously. Now, after the pandemic the ladies in Goldentime are pushing 300€ for an hour of "good service".
This means that if a client refuses to pay this price, most of the time he can expect a lackluster experience. The problem with this is that clients who visit an FKK already have to pay an entrance fee in addition to the price for the lady.
Additionally, an FKK used to mean multiple quick sessions with different girls in one day. With the current prices, many clients stay for only one session and leave afterwards.
The ladies in FKKs used to ask for a lower price as they constantly had clients throughout the day.
Now they are starting to charge the price that is offered in sexclubs and other similar establishments. This can immensely impact Goldentime itself, as well as other places in the Vienna sex scene if they choose to follow.
Currently, many clients are outraged by the current prices that are being asked. We will have to wait and see what will come of it. As soon as we acquire new information, we will make sure to post it here and update our readers.
Other news you might be interested in
In the following section you can find other similar news articles about the sex industry in Vienna and the world. For more details, click on the links and read the full articles now!
Prices for half an hour increased in Funpalast Saunaclub
Not long ago we posted about the prices for half an hour sex increasing in the Funpalast Saunaclub in Vienna. According to our sources, the price has increased for half an hour by 10€; it used to be 60€ for half an hour, now its 70€. Thankfully, this increase in price hasn't yet affected other clubs in the city. For more details, click on the link now!
Selling sex is a job
Another post from our blog is about an organization that helps brothels and sex workers with anything they can to make their experience in the sex industry that much better.
According to this organization, the women choose to do this line of work out of their free will and sex work should be considered a job just like any other occupation. For the full article, click on the link above!