On this category page of the Sex Vienna blog you can read all about some of the best and worst Escort Agencies in Vienna. Since there are so many different businesses to choose from in Wien, reading the articles that you'll find here can benefit you greatly. You will find numerous agency reviews, recommendations, warnings against certain Escort Agencies and more.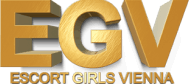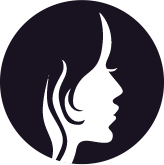 We constantly check other online portals for the latest information about agencies and we add our own experts' opinions and experiences to our articles. As a result of this, you are always getting the latest and most relevant details about Viennese Escort Agencies. By reading the articles on this page, you can learn which businesses are the best pick and which ones should be avoided at all costs. Unfortunately, there are many traps and agencies that scam their clients, so learning which ones are worth your money and time is crucial to having a successful escort date.
In case you are interested in learning everything there is to know about Vienna's Escort Agencies, browse this page and educate yourself so that your escort dates are always as you imagine them. Among other businesses, you can read more about places like Bijou Escort Wien or Victoria Escort Girls. Don't forget to come back to this page regularly, as we are constantly expanding our database of articles on various subjects regarding the Vienna sex scene!
Latest Escort Agencies Articles
Subscribe to our Newsletter