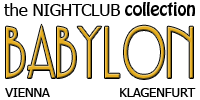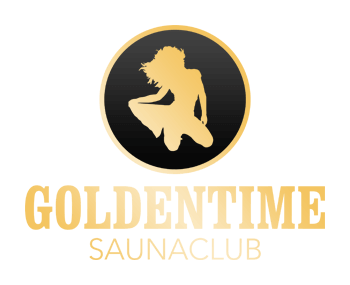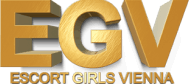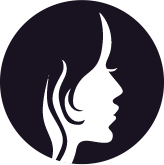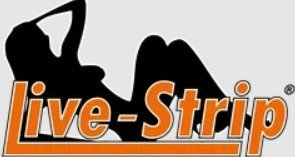 This article is a comprehensive guide for those who want to find high-class MILF escorts in Vienna. We are going to show you a list about the Best MILF Escort Agencies in case you need a mature companion for your next visit.
There are numerous escort agencies that offer a mix of MILFs and younger escorts. However, there are only two noteworthy agencies in Vienna that are specialized in mature women. We are going to review them at the top of the list.
Firstly, let's start by reviewing the best MILF escort agency, and then those agencies that offer at least a couple of attractive MILFs among their other escorts. As it turns out, there are plenty of hot women available in Vienna that fit into this category. You just need to know where to find them.
Here is the first agency you should take a look at:
1. MILF Escort Vienna
The top escort agency on our list is: MILF Escort Vienna. This escort agency meets all of our criteria. You can find a wide spectrum of hot MILFs here with up to date information that are available for outcall in Vienna and its surroundings. It is actually an even bigger spectrum than most of you might think because you can find an Ebony MILF lady here as well.
Her name is Ella and she is the type of exotic beauty that you can hardly find elsewhere. Of course, we don't want to exaggerate here because the other MILF escorts on the site are just as amazing. Each of them is highly sophisticated and has a unique personality.
MILF Escort agency Vienna offers engaging companions and mind-blowing lovers. You can find women in their 20s, 30s and even 40s on the site with high-quality photos. This is your chance to spend a couple of hours with a fun and energetic MILF escort.
The escorts available on the site are all carefully selected by the agency and exhibit all the traits that characterize a real MILF. Feel free to check out their detailed profiles on the website.
2. Reife-Ladies
Reife-Ladies is an escort agency that allows you to book mature escorts in Vienna and Tirol. You can book MILFs who are open to all types of events including parties, candlelight dinners, casino nights, business trips and more.
If you don't feel the desired chemistry between you and the escort lady in the first few minutes, then you can leave without paying. This policy is a great idea and it guarantees that you don't waste time and money on a girl you are not interested in.
The website has quite an old-fashioned style and the pictures seem a bit outdated as well. Maybe it is just the photographer's fault, but combined with the design, the pictures seem like they were uploaded 5-10 years ago. Reife-Ladies definitely needs a more convincing website.
On the other hand, a great thing about the agency is that you get a discount if you book a girl in her birthday month. There are indeed numerous attractive MILFs around the age of 40 available on the site. There is also one 50-year-old busty lady named Elvira who is definitely worth checking out.

3. Escort Vienna
On Escort Vienna, you can conveniently click the Mature Women category and pick an escort from there. There are more than 10 ladies available, some of them being professional escorts while others only part-time escorts. Lora Ann is even a porn star, so if you are looking for a highly experienced escort then just book her and you won't be disappointed.
Escort Vienna claims to offer sophisticated and experienced escorts. This appears to be true, maybe except for the new or part-time girls on the site. Some of the escorts don't show much on the photos so you can't see much of their figure. Other than that, you mostly get detailed information about each MILF escort.
This website mainly offers high-class women who can guarantee you an enjoyable experience. Those who are looking for MILFs surely can find their type of woman in the gallery. According the reviews, the photos on Escort Vienna are not deceitful at all and the escorts are rather enthusiastic with their clients.
4. Darling Wien
Darling Wien offers a few ladies who are around 35 years old which are considered as MILF women according to the general opinion. This doesn't mean that you shouldn't check out some of the hot ladies around 30 on the website though. After all, you are the one that draws the line between MILFs and other girls according to your taste.
You can find plenty of professional photos and a long description for every girl. Just take a look at each MILF profile and you will get a pretty good picture of their personality. Darling Wien uploads new girls regularly so it's a good idea to visit the website every now and then.
The agency offers a number of high-class escorts that fit into the category. Those guys who are looking for women around 40, however, can't find anything here. The website rather caters to those who are looking for MILFs on the younger side.
There is only one mature lady named Luana who fits into the 50+ category. She is busty and looks incredibly sexy compared to her age. This new MILF escort is a great catch for men who want to spend time with a highly experienced woman.
5. Deluxxx
Deluxxx offers only two MILFs among their girls, but these are absolutely high-class mature women. The older one is Scarlett, a 40-year-old brunette. She might seem a bit mysterious according to the pictures but, in fact, she is a woman full of lust, willing to explore the depths of erotic pleasures with you. Moreover, she is playful, talkative and has a good sense of humor as well.
The younger one on the website is Hanna, a 35-year-old MILF escort Vienna with outstanding curves. She is a cheerful blonde who is more than eager to accept the dominant role in the bedroom. She is quite sharp when it comes to flirting, which is why most clients love to spend time with her.
When it comes to escorts in general, Deluxxx strives to offer highly professional and discreet services for their clients. Surely many clients can find the right escort lady here, but this article is about MILF escorts in Vienna and there are only two of them on the site. If you want to see a bigger selection of mature women, then check out the remaining agencies below.

6. Vienna Fun Girls
Vienna Fun Girls offers a nice selection of escorts ranging from teens to MILFs in numerous nationalities. We can say that everyone can find his type of girl here. Now when it comes to MILF escorts, you can find a handful of them that are 35-45 while one of them is 50+ years old.
We are talking about an agency here that started its journey in the early days of Viennese escort agencies. Their MILF escorts are available for home visits, hotel visits and as companionship for any event.
According to the pictures, this is surely not the best selection of escorts in the city. It seems like you really need to cherry-pick here if you want to end up with an above average woman. If you want to see more than a couple of hot MILFs at once, then we would advise you to check out one of our remaining entries.
Share your thoughts with other users by joining this Sex-Vienna forum thread