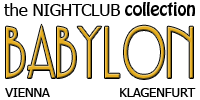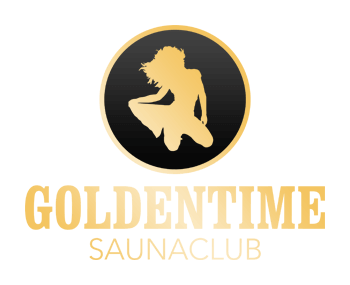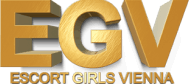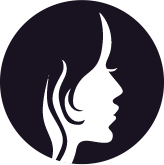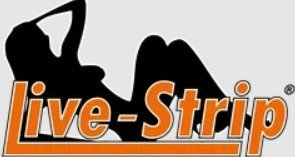 Most of our loyal readers are probably familiar with Daisy as we have previously posted about her here on the Sex-Vienna blog. Unfortunately, we are sad to report that it looks like Daisy is leaving the Vienna paysex scene indefinitely. In this post, you can read a little bit about Daisy and more importantly about girls who could fill the void that Daisy left in our hearts. Continue reading if you wish to learn more!
Who is Daisy?
Daisy was among the best girls in the Viennese paysex scene for a long while. She's a Bulgarian girl who used to work in Sexclub Maxim Wien in addition to also being available for escort bookings through the EGV escort agency. She is a gorgeous girl, but more importantly, she was an extremely good service provider. In fact, she offered one of the best services in Vienna when it came to paying for sex. Daisy had an abundance of positive reviews on online forums, as well as the Maxim website.
Unfortunately, due to unknown reasons, Daisy is apparently leaving Vienna, and she won't work as a prostitute for the foreseeable future. Of course, we will make sure to post an update as soon as we get our hands on any new information.
If you want to read more about Daisy, be sure to read our review of her by following the link: Daisy Escort Review
Girls that could replace Daisy
In the next section, we are going to write about a couple of ladies who have the potential to fill the void that Daisy left. These are all gorgeous ladies who provide excellent service in the sack and they are all available for booking right now. So, if you're interested in finding a replacement for Daisy, be sure to continue reading this section!
Maya
The first girl on the list of ladies who could replace Daisy is Maya. Maya has been one of Daisy's best friends for years while she was working in Maxim and the two girls were known to be a great duo when it came to threesomes. Now that Daisy has left, Maya has to work alone for the time being.
Maya has a pretty face; she's very skinny and very sportive. She likes to dance on stage and she's extremely sexy up there. Maya is also polite, vivid and considerate towards the guests, which makes her an exceptional sexworker in Vienna.
Maya has an immaculate record online, with only positive reviews to her name. Her service level is also on par with Daisy's, which makes her a perfect replacement. If you wish to get to know Maya better, take a look at her pictures or go ahead and explore her page on the Maxim Wien website and see what other clients had to say about her!
Valentina
Valentina is a new girl in Maxim, but she already seems like the caliber of girl who could replace Daisy. She is a blonde girl who is in her late 20s. Valentina claims that she is Hungarian, but we are not quite sure about that. Her English and German speaking skills are great and she is an excellent conversationalist and fluent in at least these two languages.
When it comes to her service, she is a bombshell in the bedroom. She's very active in the room and she is definitely on a mission to please. Valentina has a sexy body, not super slim, but very fit. So far, Valentina is a clear recommendation and she seems like a great alternative to Daisy.
At the time of writing of this article, Valentina doesn't have any photos on the Maxim website, but I am sure that will change soon. Until then, go ahead and check out her profile on the Maxim site for further information about Valentina. You can also read a review that was left on the Sex-Vienna forums by one of the community members by following the link: Review of Valentina from Maxim
Karolina
Karolina is a very elegant, beautiful and sexy girl. She's also soft-spoken and polite towards her clients. She's around 20 years old, a true diamond in the rough. Karolina looks very much like Lolita, another great Maxim girl. Both Karolina and Lolita are extremely good looking girls, so they are worth a visit for their looks alone, if nothing else. Karolina came to Maxim with her friend and BFF Ilona. No reviews about Ilona yet, but she's also very promising. Karolina and Ilona are probably another good tip for a duo booking.
Much like Valentina, Karolina doesn't have any photos on the Maxim site either. However, the sexclub is known to update the pictures of the girls soon after they start working, so we just have to wait. Until then, you can read some information about Karolina through her profile on the Maxim Wien website!
Conclusion
Since Daisy is leaving Vienna and the paysex scene, we tried to list some of the most suitable candidates when it comes to replacing Daisy. Hopefully, these girls can quench your appetite and they can be a good replacement for Daisy.
If you wish to discuss this topic, be sure to head on over to the Sex-Vienna forums and share your thoughts with us. You can comment what you think in the thread that was specifically created for this post. Tell us what you think about the girls that we listed or if you have any other suggestions about girls who could fill the void that Daisy left in our hearts!
You can also check out some of the other posts that we have published on the Sex-Vienna blog by checking out some of the following links: