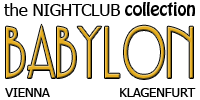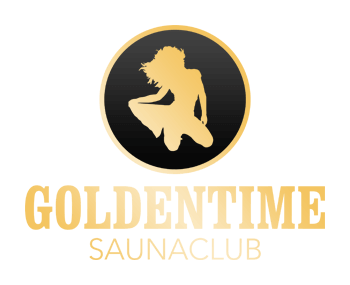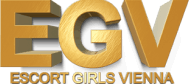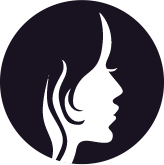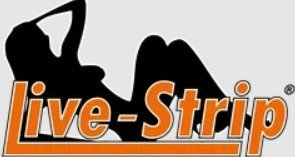 AO sex is the abbreviation for Sex without Condom and it comes from the German phrase Alles Ohne. Many Viennese sex studios offer this service for a low price because it attracts a lot of clients to their business. The guys who are interested in AO sex don't care about the risk of STDs, they just want cheap unprotected sex.
It's good for the studio, it's good for the clients so what's the problem with it? First off, it's definitely not good for the girls because they are risking their health for a small amount of extra cash. Secondly, it is one of the reasons why an increasing number of people are getting infected by HIV.
It is important to understand that sex without condom doesn't guarantee you a better experience and that cheap services are almost never good. In fact, the clubs that offer AO in Vienna are the most run down, most desperate places in the city. The girls literally hate to work in these studios.
A decent club or brothel in Vienna is never going to offer AO. Do yourself a favor and go to one of the reputable clubs that guarantee you a great experience. There are plenty of those too and even though they might cost more, you are definitely not going to regret it.
At least the price structure is crystal clear at every one of the better places and they are completely safe. Also, the girls go through regular health checks and they have all the papers required to work legally in Vienna.
Clubs where AO Sex is forbidden
Now we are going to introduce to the best clubs in Vienna that don't allow AO sex:
1. Maxim Wien
Maxim Wien offers you an outstanding sexclub and nightclub experience. Good vibes, beautiful girls and great atmosphere all at one place. There are plenty of girls to choose from and each of them will pamper you like a king. Their system is based on a professional model that benefits the girls, the clients and the club as well.
The girls at Maxim Wien are easy-going so it is straightforward to negotiate the price and the services you want with them. Once you enter the room with the girl, you leave all your worries outside and the fun begins. Some of the ladies have been working there for years and they absolutely love it.
The lineup often expands with new and exciting girls. If you follow the Maxim Wien website, you can catch the new galleries showing the stunning new girls who recently joined the club. There were even pornstars working there who also performed on some of the main party events of the club!
In Maxim, AO sex is completely out of the question. Choose one of the beautiful and talented girls from the Maxim gallery and give it a try!
2. Goldentime
Goldentime is the best saunaclub you can go to in Vienna. This place has been ahead of its competition for years and it probably will be for many years to come. You can always find a new hot lady in this relaxing and luxurious establishment.
The food is great, the women are great and although Goldentime is more on the expensive side, the experience is worth the money. If carefreely walking around in slippers and a towel around beautiful girls is your type of thing, then we definitely recommend you to try this saunaclub.
At Goldentime saunaclub, the girls follow strict rules and AO sex is far from being included in their services. No matter when you visit the club, there are dozens of hot girls to choose from. Blondes with big naturals, redheads with long legs, brunettes with pornstar bodies, you name it.
You can comfortably chit-chat with the girls, talk about the prices and take them to the room for a good time. Is this the type of place you are looking for? Go ahead and give it a try, we can only recommend it.
3. Fun Palast
Although not as good as Goldentime, Funpalast is another great FKK saunaclub we can recommend you to visit. There is no AO sex on the menu and the club offers beautiful girls who provide good service. It is another place where the price to quality ratio will greatly benefit you.
As you might suppose, Funpalast is cheaper than Goldentime. Food, soft drinks and a half hour session with one girl are all included in the entry fee. It has a big backyard where you can lay back, have a drink and enjoy the company of the girls.
Besides the saunaclub being a decent looking place, the girls walking around almost naked make the atmosphere even more exciting. The saunaclub etiquette applies to Funpalast too. The gentlemen join the girls with a towel around their waist.
You, as a guest, can freely take advantage of everything the saunaclub has to offer. You can relax and take your time until you find the perfect girl, negotiate the price and then she will walk you to one of the rooms.
4. Studio Simply Top
Studio Simply Top is a place that offers you an authentic brothel experience. It's where you can space out, forget your problems and feel at home. Simply Top has a unique atmosphere where you can spend plenty of pleasurable hours with beautiful ladies.
You can make an appointment with any one of the stunning ladies available on the website and have a great time with her in this discrete studio. This is the place where you don't need to hold back your erotic fantasies any more.
This is the kind of guilty pleasure that no one will find out. Discretion is one of the main pillars that Simply Top is built on. The place maintained its well-thought-out system for more than 10 years. As a result, you can rarely find a complaint about Simply Top and the girls also love to work there.
Even though it has been around for more than a decade, they have never included AO sex in their services. The studio is quite flexible with the ladies so the lineup is frequently changing, yet you can always find numerous beautiful and confident girls there.

5. Studio SexyHexi
The best thing about SexyHexi is that the owners have a lot of experience in the Vienna paysex scene. They know exactly how to make the studio a great place for their clients and the girls as well. One of the owners is a woman who worked as a high-class prostitute for many years.
The girls who work at SexyHexi get all the advice they need for providing an outstanding service. The studio is also rather picky about the girls, as you can find some of the hottest ladies there. Stunning beauties from Slovakia, Hungary, Russia, Czech Republic and, of course, Romania are all there.
Related article: Mia from Studio SexyHexi Review
Don't expect a huge studio, it is actually quite small but their rooms are always properly cleaned and furnished with style and comfort in mind. The rooms are dim with smal sources of light here and there to set the atmosphere for a pleasant experience.
6. Emotion Wellness
Emotion Wellness falls under the massage studio category and currently it is the best one in Vienna. Sometimes there is nothing better than the combination of a good massage and sex. Some of the girls that worked there previously worked at Maxim, Babylon and Goldentime, which says a lot.
Although the lineup is changing at Emotion Wellness, there are always a handful of beautiful girls working there. You can have a hot girl for a decent price and it is really a relaxing and comfortable studio to be at. Their bright and well-decorated rooms make you feel like you are at a luxurious massage parlor.
And you indeed are, except that it's not an ordinary massage parlor. Most importantly, it is all clean and well-maintained which is unfortunately not a standard that many Viennese studios follow. Now Emotion Wellness is divided into two studios, Studio Noir and Studio Rouge.
As you can see on their website, there are plenty of hot girls that can be booked in duos or even trios. If you are looking for the ultimate massage parlor experience, we can only recommend you to visit.
The Club where AO Sex is a Privilege, not a Red Flag
Once we are here, we have to mention one of the most expensive clubs in Vienna: Babylon. This elite place is the exception to the rule. If you are rich and powerful enough, then you can get the luxury of including AO sex in the experience there.
However, AO sex is not what Babylon is known for. People go there because they can meet beautiful girls who provide outstanding services. If you go there with the purpose of having sex without condom, then you picked the wrong place.
The girls there won't openly offer AO sex for you. This is not the place where offering such service makes the girl more valuable. If you are a high-status individual willing to spend a significant amount there, then you can request it and they will probably say yes.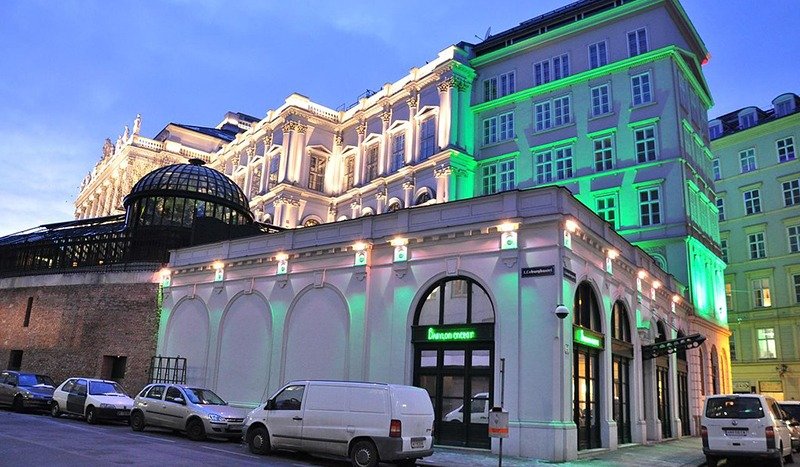 Related articles: