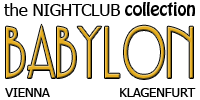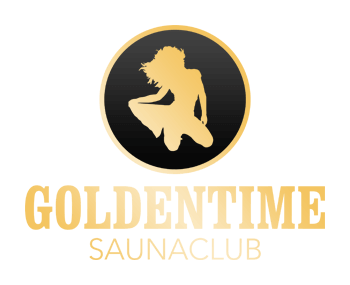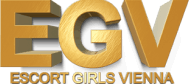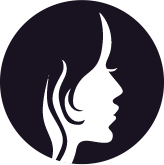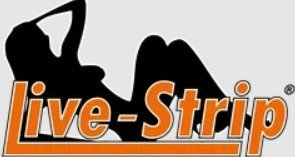 Even though street prostitution has been widely popular in Vienna since the 13th century, it is slowly dying off in the present time. You are no longer able to find an excessive number of girls selling their bodies on some of the busiest streets of Vienna. Instead, most of the girls who are working in Wien as sexworkers now provide their services from one of the many legally operated sexclubs, studios, Laufhauses or saunaclubs.
If you're wondering why brothels and escort agencies in Vienna are better than street prostitution or you are interested in learning about our recommendations, be sure to continue reading the whole article!
Advantages of choosing a brothel over street prostitution in Vienna
There are a myriad of different reasons why choosing a brothel over girls that sell their bodies on the street is a great idea. In this segment, we are going to highlight some of the most important reasons.
Security – The main reason why you should always choose a brothel over street prostitutes is because of the security that you get in a brothel. Since these establishments for paid sex are operated legally, there are rules and regulations that the owners need to follow. Additionally, if the brothel is a reputable one, you are guaranteed not to be scammed or tricked. This is not true for street prostitution, as the girls that work on the streets can scam you however they want and get away with it.
Hygiene – While ladies who work in brothels and other legally operated businesses take showers often and clean themselves after sessions, girls on the streets are not obliged to do this. Because of this, the girls might go through numerous men before they wash themselves. This introduces hygienic problems and it is also not rare for girls who work on the streets to have a bad odor.
Integrity – A gentleman who is looking for a partner for a sexual encounter should always go to a brothel or book at a reputable escort agency. Not only are the girls in such an establishment cleaner and healthier, but most of the time they are also better looking and they know how to behave. A lady from a brothel or an escort agency can show up with you on any formal occasion without bringing shame on you.
Service – Maybe the most important reason why choosing a brothel or escort agency is better than street prostitutes is the service that the girl will offer. Girls who work in reputable places often perform better, as they want the client to be satisfied and come back. On the other hand, street prostitutes know that they will probably only meet a client one time, so they try to get the most money for the least amount of work.
Police interference – Police raids and checks are also a common thing in areas where street prostitutes are found. The police officers are checking the girls, as well as everybody else who happens to cruise by. They ask for identification from clients and girls alike, which can be very inconvenient for those who wish to stay incognito.
Pimps are watching – Most of the times when girls that work on the streets are having sex with a client, there's a pimp in the background observing. While it is an understandable safety measure for the girls, clients might not feel so comfortable having the girls' pimps watching over their shoulder. Since brothels and other sex businesses have their management, staff and other installed safety measures, the girls and the clients can have sex without feeling uncomfortable.
Noise pollution – Since the girls that work on the streets do not have a designated place where they have sex, the intercourse usually happens in the clients' cars or simply in a dark place next to a park or sometimes even a graveyard. The noises are very problematic for people who live nearby and this has also caused a lot of controversy. This is also one of the main reasons why street prostitution has been banished to the outskirts of the city, in the industrial district.
These are only a couple of reasons why escort agencies and brothels are a much better choice when it comes to paying for sex. Not only are you going to have a better time this way, but you can also ensure that you're not going to encounter any health problems after the session.
Brothels and escort agencies in Vienna we recommend
We have already explained why it is better to go the brothel route rather than street prostitution. In this next segment, we are going to highlight a couple of places in Vienna that we can wholeheartedly recommend. If you wish to learn more about certain places on the list, be sure to read our reviews about them or check out their official website for more info.
Sexclub Maxim Wien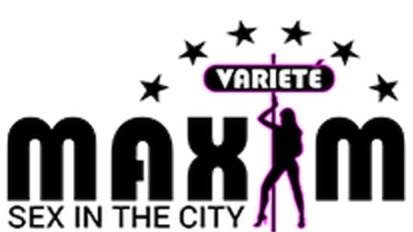 Maxim Wien is among the last standing true sexclubs in Vienna. Rather than just having sex with the ladies that work there, you can invite them for a drink and get to know them before the session. This introduces a social aspect to the mongering scene that enhances the experience. The girls that work there are usually good in bed and most of the ladies are gorgeous and sexy. Maxim Wien also offers escort services to those who are interested, so you can choose to go that route too.
If you wish to learn more about Sexclub Maxim Wien, go ahead and check out any of the following links:
A look into Maxim Wien (Sex-Vienna blog review)
Sexclub Maxim Wien official thread (Sex-Vienna forum thread)
Bijou Escort Agency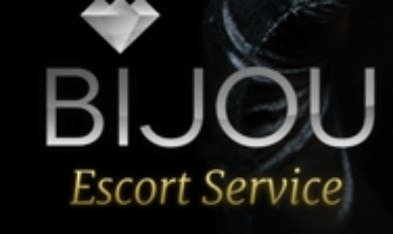 The Bijou Escort agency is yet another reputable business that offers numerous sexy girls to their clients for escort date booking. The photos that are shown on the agency's site are all 100% genuine and the online reviews of the agency are also promising.
We have yet to have a bad experience with the agency, so we can recommend it to anybody who is looking for an escort girl in Vienna. If you want to learn more, be sure to take a look at the links provided below.
Bijou Escort- Escort Agency Review (Sex-Vienna blog review)
Bijou Escort (Sex-Vienna forum thread)
Saunaclub Goldentime
Saunaclub Goldentime is probably the best FKK in Vienna right now. The establishment has some wellness facilities too and the girls are usually naked or in their underwear, while men are in bathrobes or they wear towels around their waist. Clients need to pay an entry fee in addition to the money they pay to the girls for their services, but they can be at the saunaclub all day and use the facilities that are available. The service level that clients get varies depending on the girl that is chosen.
Click on the following links to learn more about Saunaclub Goldentime and find out what you can expect there:
Watch out! New girls, new prices in Goldentime Vienna (Sex-Vienna blog)
Goldentime Saunaclub official thread (Sex-Vienna forum thread)
Conclusion
As we have previously mentioned, we would never recommend looking for a street prostitute when you have access to legally operated establishment. Choosing any of the recommended businesses is a much safer option when it comes to paid sex in Vienna. While on the other hand, looking for a street prostitute might be cheaper, but there are so many things that can go wrong that we would never recommend doing that. So, if you are in Vienna and you want to have some fun, be sure to check out the reputable businesses we recommended and you are pretty much ensured to have a great time!
You can discuss this topic further on the Sex-Vienna forums where we have created a forum thread about it. Click on the link and start discussing this in the forums with the rest of the community!
If you want to learn about other places that are operated legally in Vienna, go ahead and take a look at our list of All Police Licensed Brothels in Vienna that we published on the Sex-Vienna blog!