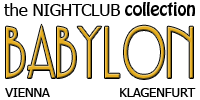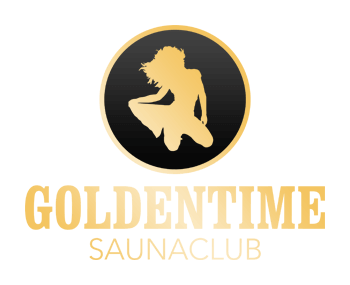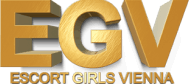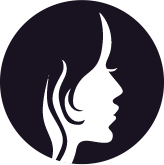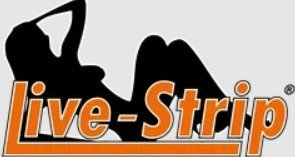 There has been an increase in price in almost all Viennese adult establishments since the pandemic and the lockdown that followed.
Ladies who advertise themselves independently on online platforms have also increased their asking price for the offered services.
In the following article, we will categorize the most popular places in Vienna and briefly make a few points about the price change. In case you are interested in a specific category or place, you can easily navigate the article and find exactly what you're looking for. Make sure to read the post in its entirety to find other related articles too!
1. FKK Saunaclubs
The first category of adult businesses that we're going to write about is FKK saunaclubs. These types of establishments ask for an entry fee and the ladies need to be paid separately.
The entry fee includes the use of various facilities in the establishment, as well as food and drinks.
Goldentime Wien
Old price: 85 EUR (entry fee), half hour with oral without and kissing: 70 EUR
New price: 95 EUR (entry fee), half hour: 100 EUR (150 EUR with oural without and kissing)
Goldentime Wien has increased the entry fee into the establishment from 85 euros to 95 euros. The prices that the ladies ask have also increased. Half an hour of good service used to be 70 euros, which usually meant oral without condom and kissing included. Currently, the ladies ask for around 100 euros for either oral without condom or kissing; both services in a session usually cost around 150 euros and anal is 140 euros extra.
There was a price increase in Goldentime Wien in 2019 as well. For more details about that, be sure to click on the link and read the post!
Funpalast Saunaclub
Old price: 80 EUR (entry fee)
New price: 110 EUR (entry fee)
The entry fee into the Funpalast Saunaclub increased from 80 euros (half an hour service with a lady included) to 110 euros.
We posted about this price increase in Funpalast when it happened. Read the full article by clicking on the link now!
2. Sex clubs and Nightclubs
The next category of adult entertainment venues in Vienna is sex clubs. Some sex clubs require the client to pay an entry fee and the ladies are paid separately here as well.
Drinks are either included in the entry fee or need to be paid for separately.
Maxim Wien
No price change, no entry fee!
Maxim Wien does not have an entry fee and at the time of writing they have not increased the price of an hour of service either.
Read the Maxim Wien review that we posted about this sex club on our blog now!
Babylon
Old price: 100 EUR (entry fee), one hour: 500 EUR but no entry fee is charged
New price: 150 EUR (entry fee), one hour: 600 EUR
There was always an entry fee into the Babylon sex club, which includes food and drinks. The entry fee used to be 100 euros, which has now been increased to 150 euros. The first hour with a lady used to be 500 euros, with the entry fee of 100 euros waived in this case. The first hour of service with a Babylon lady has increased to 600 euros now.
Baroq / Blue Velvet Nightclub
Old Blue Velvet price: one hour: 200 EUR, no entry fee
New Baroq price: one hour: 350 EUR, entry fee: 25 EUR
Baroq, or as the location was previously branded Blue Velvet used to have no entry fee and one hour of service with a girl used to cost 200 euros. Now with the new branding of Baroq, there is an entry fee of 25 euros and the first hour with a lady is 350 euros.
A review of the Baroq club has been posted on the SexClubWien blog. Check out the post if you wish to learn more!
3. Escort agencies
Next we'll be looking at the price change in Viennese escort agencies. Escort ladies are paid before the session.
There might be additional costs associated with the date, such as taxi fare, food and drink, etc.
Sexy Angels
Old price: 99 EUR one hour
New price: 130 EUR one hour
Sexy Angels used to offer services at a very competitive rate, offering ladies' services for 99 euros for one hour. This has been changed to 130 euros per hour. The prices of the extra services are not known at this point, but our guess is that there will be an increase in that as well.
Darling Wien
Old price: between 100 EUR and 200 EUR
New price: between 130 EUR and 250 EUR
The Darling Wien agency used to offer the ladies' services anywhere between 100 euros and 200 euros. This price has been increased to between 130 euros and 250 euros.
4. Laufhauses
Laufhauses are establishments where women can rent out rooms and offer their services from there.
Clients can choose to enter whichever room they want and pay the women separately.
Laufhaus Vienna / Ici Paris / Rachel
Old price: 15 minutes 50 EUR
New price: 15 minutes 70 EUR
All three of these Laufhauses have increased the price by the same amount.
15 minutes with a lady used to cost around 50 euros with the extras not included. Currently, the price is around 70 euros most of the time.
Laufhaus Zollgasse / Juchgasse
Prices increased, at the moment we don't know the exact prices
These Laufhauses belong together so the price that is asked is pretty much the same.
At the time of writing the exact increase in price is not known, but their prices have also been increased.
Residenz
New price: base price + kissing 20 EUR, deepthroat 50 EUR, striptease 50 EUR, anal 100 EUR
The prices in Residenz are currently fluctuating, so a real comparison of the base price cannot be made at this point. However, the prices of the extra services were set to a high base level, which wasn't the case a few years ago. Some of the extra services and their prices include kissing for 20 euros extra, deepthroat is 50 euros extra, striptease is 50 euros and anal is 100 euros extra added to the base price.
For the full list of extra services, check out the article that we posted about the price change in Vienna after the COVID pandemic now!
5. Independent sexworkers
Old price: between 120 and 150 EUR, taxi fare and few services are included
New price: between 150 and 200 EUR, taxi fare and extra services are not included
Independent sexworkers are usually ladies who advertise themselves on online platforms and don't have a club or other type of establishment backing them up.
In general, the price that independent ladies are asking has increased from around 120-150 euros per hour with the taxi fare and some extra services included.
Now the ladies generally ask for anywhere from 150-200 euros with the taxi not included in the price, as well as all services costing extra.
Conclusion on the price increase in Vienna
As you can see most places have increased their price by some amount recently. This can mostly be credited to the pandemic and the fact that clubs had to be closed for a while over the last two years. Additionally, establishments had to keep up with the new prices that were set by independent ladies while the lockdown was active.
Most clubs would probably prefer keeping their old prices as they were, but the pressure is high. The businesses cannot really be blamed for the price increase, as their expenses are going through the roof right now.
Related articles
In the following section, you can find a couple of articles that you might also be interested in. If you want to read them in more detail, be sure to click on the link to be redirected to the full articles!
Why is being an escort in Vienna more challenging than ever?
In this post, you can learn more about the escort business in Vienna and why being an escort is more challenging now than ever. You can read about the challenges of starting out as an escort, as well as a couple of tips for a strong beginning to an escort career!
Breaking News and everything that can go wrong when booking through online ads
Booking through online ads is never the safest option and there are many things that can go wrong. In this post, you are able to read about these things more in-depth. Read about some of the biggest problems with online advertising women and what kind of an effect they had on the whole industry. Click on the link now to read the full post!