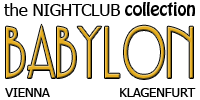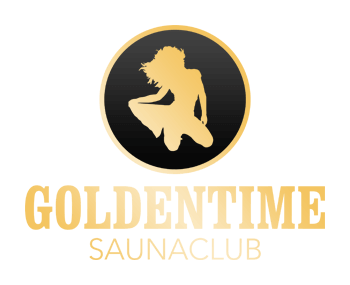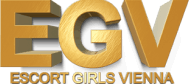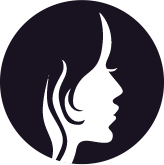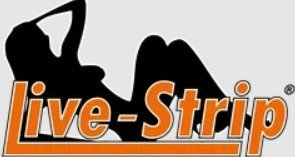 If you are unaware, Booksusi and other similar sites are platforms where independent sex workers can advertise themselves online. Women can register themselves on the website, create a profile with all the necessary information and offered services and find suitors through the service. Since the women don't always work legally, there are a myriad of things that can go wrong.
In this post, we will be looking at recent breaking news related to this website and we will be discussing everything that can go wrong when booking through Booksusi and similar platforms. This is especially true for foreigners who are not familiar with the Vienna sex scene. For more details keep reading the post now!
Breaking news about Booksusi
In this post, we will be looking at recent breaking news related to this website and we will be discussing everything that can go wrong when booking through Booksusi and similar platforms. This is especially true for foreigners who are not familiar with the Vienna sex scene. For more details keep reading the post now!
This makes the whole process much faster and easier to discuss the wanted services and everything else with the ladies. Unfortunately, this also means that sometimes the pimp receives the phone number as well. This generally wouldn't be a huge problem, if it wasn't exploited.
Recent reports indicate that multiple people have been contacted and abused through the phone number that they provided to the ladies. Apparently, customers are being threatened by Romanian pimps directly on WhatsApp after the session, stating that the clients must pay an additional fee, or they will "pay with their blood".
Although this is probably just empty threats, it is still something that can leave a sour taste in the mouth and can turn into a serious problem very quickly.
This is definitely something that would never happen in a legal and reputable brothel or sex club. In these types of legal establishments, clients do not have to give their phone number or any other personal details to the operator or the ladies if they don't want to. Clients should never be required to give their number, unless it is absolutely necessary.
Additionally, due to the pandemic and legal prostitution being halted, many girls and clients went to Booksusi and other sites, and now that clubs are opening again we are starting to see the consequences.
Everything that can go wrong when booking through online ads
In the light of recent events, we've decided to compile a list of things that we think can go wrong when doing business through websites like this.
In the following paragraphs you can read about the flaws of the system, as well as what someone can expect when doing business through these types of platforms.
Price escalation due to independent sex workers
We are currently seeing a price increase of approximately 25-50% and most of this can be credited to online advertisement websites. The reason why this service is to blame is because the ladies can freely test how a price increase affects their work and see how many clients are willing to pay the increased price.
Now that everything is opening again, some ladies are trying to stick to the increased price, which is creating a problem for legally working girls, business owners, as well as clients.
The price increase was also implemented by the ladies as a compensation for the legal fines that they need to pay in case the police catch them red-handed, working illegally.
STDs are a huge problem in illegal prostitution
Some of the women who advertise themselves online work illegally, so they do not need to visit their doctors regularly for STD tests.
Since the women do not have their health checked, clients who visit independent, illegally working girls often get infected with STDs.
Additionally, during the pandemic illegal prostitution was a big factor in the virus spreading. Visiting sex workers without legal documents that show that they are STD-free is dangerous and definitely not worth it.
Fake pictures and fake profiles
Illegally working women often get fake or overly enhanced photos which they use to advertise their services online. Men who book these sex workers experience that the online photos are not what they get in real life.
Another thing that is very often used by illegally working girls is fake profiles. These fake profiles are created with photos of a completely different girl. These women hope the client is horny enough to settle for them instead of the online advertised girl.
Certain filters are forcing girls into offering services they wouldn't offer otherwise
The site allows people to search sex workers by, for example weather they offer sex without condom or not. There are numerous other filters too, but the AO filter is the problematic one.
Having unprotected sex with women who often have numerous clients each day and do not get checked for STDs is an extremely foolish thing to do. Unfortunately this isn't the only downside of the AO filter.
Since visitors can simply choose to only see women who offer sex without condom, many girls who otherwise wouldn't offer it get pressured into it. This means that although the women would not offer sex without condom, now if they do not want to be left behind, they end up offering it.
Profiles with negative reviews can easily be deleted
There is nothing stopping the women from simply deleting their profiles in case they receive many negative reviews and just creating a new one in minutes.
Most women who receive negative reviews delete their profiles and simply start over. Additionally, there are certain users who are being paid to regularly leave positive reviews on the girls' profiles.
Each user can only leave a review once every three months for a particular lady, so they are being paid to continuously fill the profile with positive reviews.
The website is littered with fake reviews
The website allows users to leave reviews on the girls' profiles for others to see. Naturally, many women who advertise online started leaving positive reviews on their own profiles using fake accounts.
This leads to a large number of positive reviews on the girls' profiles that can fool any suitor.
Conclusion on booking through online advertisements
As you can see there are numerous problems with this platform and others that allow girls to advertise their services online.
Unfortunately the things that happened online during the pandemic affected the whole Vienna sex scene's future. Additionally, booking illegally working women is dangerous and we would never recommend it.
The women who work illegally usually have a pimp-like figure backing them up who can enter the room and threaten the client in any moment.
This could never happen in a legally operated establishment, and this is exactly why we recommend those types of places on our blog.
In summary, here is what can go wrong with booking online:
Girls are raising prices way over the inflation rate
Clients' phone numbers are not safe in some of the girls' hands
Clients were threatened and blackmailed through WhatsApp
You never know if you are chatting online with a sex worker or her pimp
Apartments where the girls work are often unhygienic and not very nice
There were reports of clients having their possessions stolen
Many fake pictures and fake profiles
Questionable and outright fake reviews
Girls can claim whatever they want in the list of offered services
Related articles
If you like statistics and learning new information, check out our latest article. According to a recent survey, 18% of Austrians have already paid for sex and 10% of Austrians support banning sex work. To learn more about this, click on the link above!
Due to the war in Ukraine, the British government has banned various advertisements featuring "lonely Ukrainians" on dating websites. These sites advertised "meet millions of lonely Ukrainian ladies", featuring lightly dressed girls. For more details about this, check out the full post now!
An organization is working hard on helping prostitutes who are in need of it. This group not only helps the ladies, but also helps choose locations for legal brothels and other establishments; they help the owners of the businesses and much more. Additionally, they are trying to prove that selling sex is a job that should be accepted and considered a normal thing. For the full details, click the link and read more!