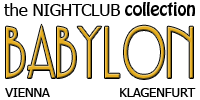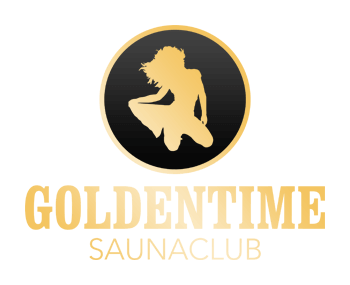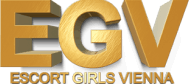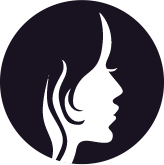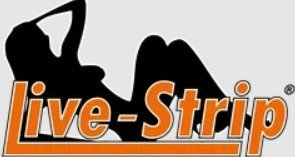 Vienna 2015 warning about individual girls and clubs!
Sex wise 2014 was a quiet and less turbulent year for me as I spent most of my time back home where I basically have to turn into a teetotaler for various reasons. Mostly professional ones but also due to the law restrictions in my home town.
In 2015 I wish and plan to spend most of my time in Vienna again and concentrate on writing for work but also for all you followers of my blog and I will start today! Let's take a look at the first Vienna 2015 warning that we have in store.
Warning: Beware of those scammers in 2015
While I prefer to write positive reports about the nicer things in life including my mongering experiences that went well, every now and then it is my duty to make my readers aware of the costly dangers out there. This Vienna 2015 warning is all about that. Yes, there are quite a few sexworking scammers out there and if I can, I would like to warn you. Please note that this is not an online toplist of sorts, all the girls or clubs that I am listing are equally bad and there is reason to avoid each of them. The first one I mention just as much as the last one.
Beware of Lolita Illekgasse
1150 Wien Illekgasse 13 /A
This girl looked new to me when I saw her pictures today on Kontaktbazar and I liked what I say, although she offers AO. With just a little bit of research a few minutes later I already knew that I had better stay away from here as far as possible. It didn't take but a few hours until she was already talk of the town in the Austrian Erotikforum… but not in a good way.
Lolita has already been working in Vienna under different names as Yvett and Ivett in various studios and she left nothing but a path of dispair and destruction. These are the charges and accusations and they are pretty much unanimous:
Really bad service
promises GFS but doesn't deliver at all
takes the money and transform into a rubber doll
blowjob for 30 seconds max, the rest is a rough handjob
answers the phone while you fuck her… more than ONCE
uses tons of gel or creme and applies it repeatly
offers anal in her ad to lure people in but in fact she doesn't really offer it
does not allow us to touch her tits
does not allow being licked
grumply the whole time during sex… not so fast, not so deep…don't do that…etc.
no form of communication possible, she only swears in her mother tongue while you fuck her – CURVA
I find that to be quite a long list of NOGOs. Please avoid her and save your money for better girls.
If you want a real Lolita then go to Nightclub Maxim Wien and enjoy this perfectly beautiful and wild creature Lolita: https://maxim-wien.com/all-girls/lolita
Beware Bettina Ölweingasse and Vivenotgasse
1120 Wien – Vivenotgasse 33
1150 Wien – Ölweingasse 18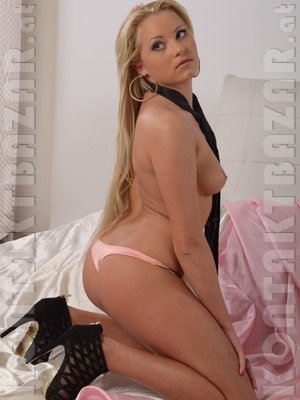 This one is a personal experience of mine. I had the pleasure (psyche) of fucking Bettina a few months ago in Vivenotgasse 33 lacking the alternatives. In fact I headed over there for a date with Nina who I adored as long as she was there. The date was cancelled for some private reasons and since I had already been there I chose to take Bettina instead which proved to be a fairly big mistake and flop.
I can't say I that I saw it coming. Bettina welcomed me nicely and in an unassuming kinda way which made me feel safe. I thought "What the hell, I am already there…" Silly me, it was one of my worst experiences in 2014, I don't have that many bad ones usually.
What basically happened was that after the money exchange she changed her bevaviour from friendly to passive and impolite. In a nutshell these are the facts of the case, your honour:
she talks during sex but not to you, to herself in her mother tongue Hungarian
she clearly makes you understand that she dislikes you and the fact that you are on top of her
she laughs about you, like you are some kind of clown
she uses tons of gel
the bedroom is not the cleanest and so are the towels
nothing really is allowed
blowjob is a joke
Compared to Bonita and Nina who both are really recommended she is a scammer. Right now she works with Bonita in Ölweingasse 18 (January 2015)
Beware of Studio SISSY SALON in Fröbelgasse and their fake photos and fake models and fake porn stars
1160 Wien – Fröbelgasse 41a
http://www.sissy-salon.at/

This next Vienna 2015 warning on my list is not a warning to avoid an individual sexworking girl but the whole studio SISSY SALON in Fröbelgasse.
The reasons being:
Studio is in a bad neighbourhood in the 16th district
they have been using almost only fake photos of porn starlets in their ads and have gotten away with it smoothly so far
they lie on the phone telling you that the photos are real but they mostly aren't
Beware and avoid EVEBAR
1010 Wien – Schellinggasse 1
This one is a bit tricky because the place is not a dump, it is a pretty and well run establishment in theory, however, there are things that they do – and recent very very up date reviews in German and English confirm, which are non ethical and are reason to avoid the bar for sure.
I have reported the TAXI SCAM and even now, 2 years later this is still going on and very true indeed. This is the link to my previous article about the taxi scam affair in evebar: https://sex-vienna.com/2012/10/01/the-taxi-sex-scam-in-vienna-eve-bar/
A few more things have come to my attention recently and all readers should know about them:
Obviously girls are instructed to sell Champagne before going to the room. Fair enough BUT…having sex with a girl in Evebar is NOT POSSIBLE unless you pay Champagne. You guys know from my reviews that I am definitely willing to pay the girls a drink, be it Champagne or not, I am not stingy but it must be left up to me and any given guest of the establishment
Champagne is the cheapest Lady Drink, while in every other Sex Nighclub Sekt is available too (didn't know until today that Eve doesn't offer Sekt anymore which is a disgrace)
girls do get severely punished for any misconduct
penalties go as high as a few hundred Euros
girls get lectures as to how to rip money out of the guests on a regular basis
Evebar has no online presence and they do it on purpose. Because the more online visibility they get the more vulnerable they'd become for bad reviews. They chose to be as invisible as possible which speaks volumes.
Beware Evebar, there are much better alternatives
Beware Isabell and Jeny Neulerchenfelderstrasse
1160 Wien – Neulerchenfelder Straße 91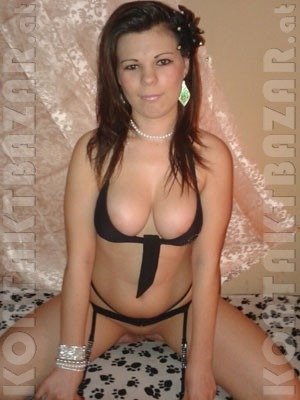 This place is a real dump, one of the worst studios in Vienna and I would seriously be disappointed if you had learned nothing from me and went there :)
For those of you who planned on going there, don't do it and here are the reasons why you shouldn't:
terrible studio, not clean, not polite, bad neighbourhood
Jeny offers all sex practises in the world for cheap but she is nothing but a passive doll when it starts
Isabell promises you the world and then screws you over after you paid
We do not have photos of Isabell but some of Jeny's for you to see.
Beware Erika and Loryn in Laufhaus Vienna
I am a known fan of Laufhaus Vienna which is by far the best and the most respectable Laufhaus in Vienna. Unfortunately with a lot of girls comes not only variety but also a few bad girls among the lot. Erika and Loryn have repeatedly been reported about and it was hardly ever positive.
These are the reasons why to avoid them:
Erika used work in GT a few years back and she was ok… pretty, great body and ok service. I was with her in the room, I liked her then. Since she has begun working in Laufhauses, though, her work ethics have gone down the drain.
Erika has become very superficial, a real conversation not possible
Blowjob without condom was not an option anymore, back in the old days in GT that was no problem and at no extra charges
Blowjob essentially was a handjob and only the touch of the lips on the tip of cock and condom
Lots of gel gel gel gel
when she rides on top yet again she only moves on the tip of the dick to not go deep at any cost
Ouch Ouch Ouch you are so big, so big, so big, which is not true in most cases
the hand always on the condom
only 1 or 2 positions allowed in the base price
She works in Laufhaus Juchgasse too which is always an indicator for expensive minimal service.
Reasons to avoid Loryn:
If you don't have the exact am0unt in cash and give more she tries to keep the rest by claiming not to have enough change which of course is big phat lie. In the end, she didn't pay it back, she simply forgot…
shortens the time massively and ignores you after the deed is done
plays with the phone in your presence
dislikes chaning positions. she prefers to ride on top and that is it
blowjob eventually a handjob only
applies the condom even if the dick is still not erected
touching the condom not allowed
hands of her on the condom at all times
promises anal but makes it almost impossible by moving her ass away from the dick
the poor guy had to cum on A PIECE OF PAPER… not on the body, not on the face or tits… no, on a piece of paper.
also the body is not as nice as the photos promise. She is not attractive.
Avoid Loryn at all costs and only book Erika if you are able to do it for the sheer beauty of her
http://www.laufhaus-vienna.at/Deutsch/Girls/Details/310/Erika
Hopefully this Vienna 2015 warning helps at least some of you avoid a bad experience. Happy mongering!
Do you have any questions? Or just want to add something to the topic? Feel free to join the Sex-Vienna forum thread: http://forum.sex-vienna.com/Thread-Happy-New-Year-%E2%80%93-First-Warnings-In-2015