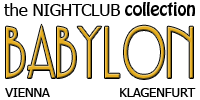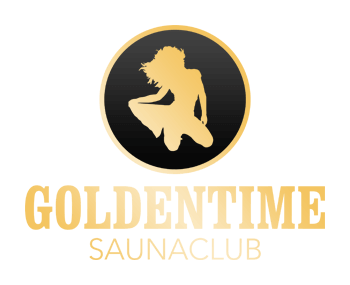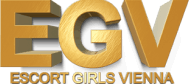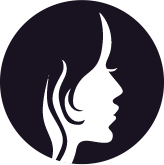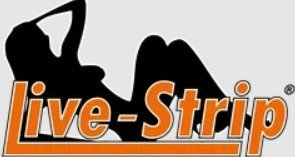 Sex addict with Writer's block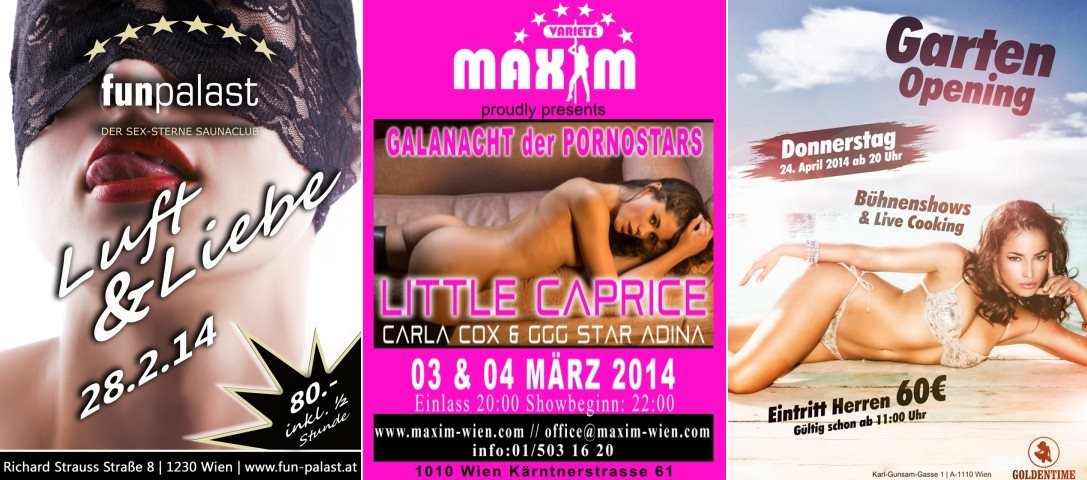 I haven't been myself lately when it comes to writing which is not only my hobby but also responsible for most of my income.
I was around the blocks of Vienna much and been to almost all places that I like regularly. I've have met lots of new friends and girls, had some great experiences and some not so memorable ones as well. But I was out A LOT but writer's block is a bitch and when you don't feel the flow then you can't deliver your best work. That is true for any given profession, I suppose.
Anyway, seeing what Vienna's sex clubs have in store for us in the next few weeks, I feel the urge to share that with my Sex-Vienna readers.
Upcoming events in Vienna, sorted chronologically
The only real events in brothels are held by the FKK Saunaclubs, Maxim Wien and the Peepshow Burggasse. That is because those are the places that got the hang of what people want nowadays and have adapted their marketing and retention strategies accordingly. On behalf of all of my readers I hereby say: THANK YOU :)
Luft & Liebe 28.2.2014
Bi-weekly Funpalast parties are nothing new for my readers, of course. I have written about them often and also analysed the crap out of them in my head a lot. If you have not yet read my post about it, here it is:
The result of my analysis being that this is still a great value deal, regardless of the crowd and the mess that you have there on a good party day.
The motto of the party is not important because it has no effect on how the night will go down. Girls may or may not adapt their outfits according to the motto but at the end of the day it won't ever matter much. And the girls are usually real happy once they can get rid of the costumes that they had to wear and can slip into something comfortable that is to their liking. Just for the sake of completeness: "Luft & Liebe" translates "Air & Love" and is as trivial a motto as it gets but who cares, really?!?
What you can expect on this Funpalast party night is:
up to 80 Girls
pretty good but not fantastic food
80€ entry fee including a voucher that pays for a half hour sex session with the girl you choose
Pornoparty in Maxim featuring Little Caprice, Carla Cox, Adina and some other porn "actresses" on 3rd and 4th of March
This Nightclub Maxim event could very well turn out to be a super cool night to remember.
Not only is Maxim a really nice place to go to but the parties that they host are usually lots of fun, even if almost always a bit chaotic and improvised (thanks to the Big Boss, or so I have heard)
So, what you get on that night is one of the sexiest porn starlets at the moment, Little Caprice and her friend Carla Cox.
While I know that you are already shooting a porn clip in your head where you bang her as if there was no tomorrow, I have to stop you right there. It is very unlikely that Little Caprice and Carla Cox are available for sex in Maxim on that night. But as announced by Nightclub Maxim on their event page and on their Facebook post, there will be a bunch of other porn actresses who absolutely can be booked for the Maxim rooms (to bang) or maybe even escort. We all know and love Adina and she will bring some friends which should make for a great and sexy night!
This is what happened when I met Adina a while ago
This is supposed to be a 2-day event and Maxim's doors will open at 8pm.
What you can expect from the Maxim Pornoparty:
No entry fee
Little Caprice & Carla Cox performing
Adina and friends performing and probably available for sex
Great atmosphere and the Maxim Girls on top of the show acts
Garten Opening 2014 in Goldentime on April 24th
Overlooking the obvious typo in the event motto this one is really just a place filler in my opinion. Alright, so they will open the garden on that day and maybe or hopefully extend it in a way so that my visits to come in summer will be even more pleasant, but that is really not the biggest of deals.
But let's just enjoy the fact that on that day there is a reduced entry fee of 60€ – as opposed to the price 90€ they set you back on normal days – and that the Goldentime team will certainly yet again organise almost up to 100 girls and will serve excellent food as they always do on party nights. Exact details of the "Bühnenshow" are yet to come so let's stay tuned for this one.
What you can expect from the Goldentime Garten Opening:
Real good food
Between 80 – 100 girls
A crowded Goldentime
Reduced entry fee of 60€
Bühnenshows or whatever
Conclusion
Really no reason to pick just one of those upcoming events in Vienna. I encourage you to attend all 3 of them. Bear in mind that the Maxim Party is the only one with no entry fee, though.
If you have any questions or want to find out more about the events, then check out the forum thread on Sex-Vienna:
http://forum.sex-vienna.com/Thread-Upcoming-Events-in-Vienna%E2%80%99s-Sex-Clubs