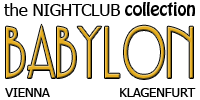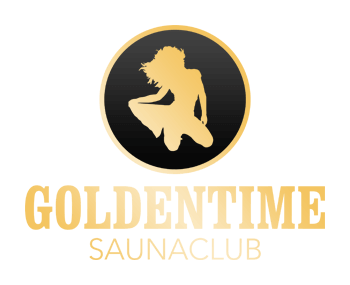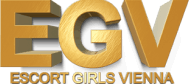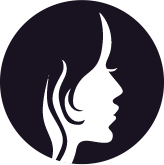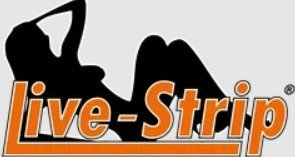 Vienna's FKK Sauna Club changes in 2013
2013 was a super hot year with a heat wave that was unheard of if you believe Austria's weather records. With temperatures well over 35 degrees celsius throughout July and August, this was a summer that I will always remember. This kind of heat can go into your head and sting. It can, figuratively speaking burn a hole into your brain. Not everybody can deal with this kind of heat.
Maybe it was the heat and respective heat strokes that caused Vienna's FKK Sauna Club changes, one can only speculate. I for one think that not all of the things that were changed were really given a great deal of thought before going through with.
As far as I know there were 4 major (some more major than others) changes.
1. Goldentime upped the entry fee from 80 EURO to 90 EURO
Just when nobody really expected it, Goldentime management decided to increase the entry fee. Now they ask a rich 90€ from every man who seeks to come in. The girls' entry fees were already raised merely a year ago. From 60€ to 70€, which I personally found no big deal. The 90€ entry fee, although just 10 euros more, feels just a bit more painful, although in my opinion GT is still worth it.
Why did nobody expect it? Well, they introduced the new fee one day after their extremely successful anniversary party in August. This party swept in almost 1,000 people, making it an incredibly successful event and a statement of what can be done by lowering the price for a day.
If you don't remember, I will refresh your memory. On that party day GT asked only 20€ entry fee which basically meant that the first half an hour of SEX with a GT girl was free on that day. This was a clear message tossed towards Funpalast which hosts similar parties every 2 weeks. However, with much smaller success (although often still pretty impressive).
I guess raising the entry fee can and must also be seen as a statement of power. "We can charge what we want and people will still come". If they are correct, it remains to be seen, though!
2. Funpalast upped the price for half an hour sex with the FP girls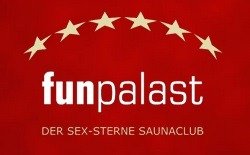 While GT's new entry fee had to come sooner or later, FP's decision to raise the prices:
half an hour costs now 70€ (before 60€)
a full hour costs now 120€ (before 100€)
came as a much bigger shock to many lovers of FP. Of course an argument can be made that the girls decided that and they have all the right to do so. But this decision doesn't sit too well with me to be honest.
I am not cheap, and I will pay the girls what they want, but what is the motivation of the higher price? Most people will agree that the business in FP is not as good as in GT and in other FKK Sauna Clubs across Europe. The reasons are clear but shall be discussed another time. With the essential change of the half an hour price, regular FP guests are losing a lot of value. In saunaclubs it happens more often than not that people go to the rooms more often than just once. If they go 3-4 times, the extra 30 – 40€ can hurt quite a bit.
3. A new Saunaclub has opened: www.FRESH.sc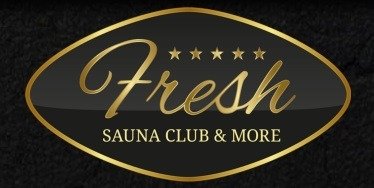 The best things come in threes, or do they? Surprise number 3 is the opening of the new Saunaclub FRESH in early September 2013.
Once again the motivation of opening a new Saunaclub in a saturated market like Vienna is beyond me. Smarter minds will probably shout an amused "DUH…!" my way but I can't really see the big benefit for, well so far for anybody.
OK, OK, I was not yet in Fresh myself and what I am writing here is hearsay but my sources are super awesome and legit. There is no doubt in my mind that I can repeat all of it without lying.
Facts about Saunaclub FRESH
Fresh is a new and really pretty place with style and nice interieur
the opening party was a success and they had between 20-30 girls which is a respectable number
unfortunately but expectedly just a small number of those girls were new in Vienna. Most of them had already worked in other Vienna Saunas or clubs and therefore do not really strike as being an incentive to go there… YET
the rest of the staff is also a potpourri of waiters and bouncers and receptionists who already worked in GT, FP or DD before. Also the owners are said to come from a red light background
while everyone hopes and thinks that some FRESH competition can only be a good thing for us punters, all bets are off. I can't really say what will happen, I find the current situation very unpredictable.
there is just a single sauna cabin right in the centre of the main room. So much for the wellness factor
no swimming pool or whirlpool yet
30€ vouchers are being given away after every visit
allegedly the place looks A LOT like the late CENTAURUS – whose ashes Rest In Peace
Fresh is located surprisingly close to Funpalast
they have a big parking area and a VIP area for important clients. Seems as if the VIPs needn't wear the common icebear rugs but can stay fully dressed if they want. I find that innovative
4. Donaudreams have new prices too
Everybody likes the underdog and Donaudreams is the definition of a saunaclub underdog if I ever knew one. And they are reFRESHingly (no pun intended) honest with their announcement on the website.
I quote:
"Herbstaktion
Wir tragen der schlechten Wirtschaftslage Rechnung:
Ab Montag, den 23.09.2013, bezahlen Sie nur noch € 40,- für den Eintritt!
Auch unsere weiblichen Gäste kommen Ihnen mit einem 25% Rabatt entgegen."
my loose translation:
"Autumn sale
The bad economic climate has forced us to lower our entry from 80 to 40 and also the poor girls have to come along by offering a 25% discount on their services"
I personally think that this is the most honest and reasonable action of the 4 but I am not a business man and not a fortune teller, so we all have to wait and see what the future will bring us.
If you want to discuss this, please go to my Facebook page: Sex in Vienna on Facebook and let me hear your thoughts on my blog post and on Vienna's FKK Sauna Club changes.
Also, feel free to ask anything or add your opinion in this Sex-Vienna forum thread: http://forum.sex-vienna.com/Thread-Hot-summer-in-Vienna%E2%80%99s-FKKs-results-in-cold-shower-in-fall