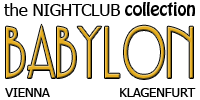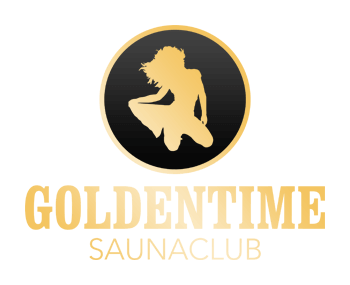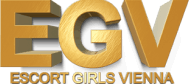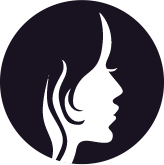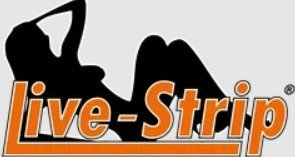 As temperatures soar, so does our desire for sex, and this has been scientifically proven in multiple studies!
The Sun Acts as an Aphrodisiac
Naturally, during hot weather, everyone is dressed in light clothing, and there is more exposed skin to see for both genders. While skimpy clothing is a nice benefit, the increased desire is mainly due to the sun. The increased sunlight in summer causes the body to produce more serotonin (the happiness hormone). This hormone is also considered a sex hormone and, in turn, increases libido. The vitamin D from the sun also helps the body to reduce stress more quickly, resulting in an overall more relaxed state. Additionally, the heat stimulates blood circulation, which can also be arousing.
You Automatically Feel Sexier as People Wear Less
During the summer, people naturally feel sexier as individuals tend to wear less clothing. Girls often opt for shorter skirts or hot pants on the street, while when swimming, they confidently flaunt sexy bathing outfits like bikinis. The same goes for men, of course. The sight of more skin can undoubtedly heighten the desire and create a more sensual atmosphere.
Vitamin D Makes You Feel Sexier
The sun not only provides a source of warmth and light but also plays a role in boosting our sex drive. When the body absorbs sunlight, it synthesizes vitamin D, which has been linked to increased testosterone levels in both men and women. Higher testosterone levels can contribute to a heightened sense of desire and arousal, making us feel sexier during the summer months.
Outdoor Activities Raise Testosterone and Other Pleasure Hormone Levels
Engaging in outdoor activities, such as sports or spending time in nature, not only offers physical benefits but also affects our hormone levels. Research has shown that outdoor activities can increase testosterone levels, which can lead to an increase in sexual desire. Additionally, these activities can raise the levels of pleasure hormones such as dopamine and endorphins, creating a sense of euphoria and further fueling our desire for intimacy.
Vacation is also to Blame
Another factor contributing to the heightened desire for love is the long-awaited summer vacation. During summer, things tend to heat up faster because many people have more leisure time during their holidays, making them more relaxed. The desire to try new things also increases as a result.
So, if you're feeling more desire for sex right now, go ahead and embrace it. After all, everyone should fully enjoy the summer before this hot season quickly comes to an end. Let the sun, skimpy outfits, vitamin D, and outdoor activities fuel your passion and make this summer an unforgettable one.
Don't miss our previous articles
Vienna has been named the world's most livable city for 2023, according to the renowned news magazine "Monocle's Quality of Life Survey." This is the first time the Austrian capital has secured the top spot, surpassing last year's winner, Copenhagen.
The survey evaluates factors such as safety, sense of security, trust in the police force, inflation's impact on city life, annual rental increases, and child poverty rates. Notably, no North American city has made it into the top 20 for the past 16 years: Vienna Named World's Most Livable City
Looking for bachelor party ideas in Vienna? The Austrian capital offers a range of options to create an unforgettable experience. From cozy wine taverns and chic cocktail bars to thrilling adventure parks, Vienna has something for every taste.
Whether you prefer cultural exploration, vibrant nightlife, breathtaking views, or adventurous activities, Vienna is the perfect backdrop for a memorable bachelor party with friends. Get ready for an unforgettable time in this fascinating city: Bachelor Party Ideas for Men in Vienna
Understanding the complexities of prostitution requires awareness and support.
An interview with Saskia Nitschmann, an exit support worker, reveals the challenges and realities of the industry. Coercion, exploitation, and physical/psychological harm are prevalent, with unprotected sex and drug addiction posing additional risks.
Licensed brothels offer safer working environments, subject to government oversight, health and safety regulations, security measures, and legal protections. Working within these establishments provides sex workers with support, reduced vulnerability to violence, and opportunities for empowerment: Understanding Prostitution: Exploring the Challenges and Realities
Exclusive gentlemen's clubs are known for their allure and mystique, and high-end champagne plays a significant role in these establishments.
Maxim Wien recently featured an article highlighting the most expensive champagnes found in these exclusive clubs. Champagne represents more than just bubbles in a glass; it embodies luxury, celebration, and indulgence.
Explore the finest champagnes available at exclusive gentlemen's clubs like Maxim Wien to experience the epitome of status, celebration, and indulgence in Vienna's nightlife: Champagne Choices in Exclusive Gentlemen's Clubs
Christoph Lielacher, CEO of Funpalast in Vienna's Red Light District, plans to enter the political stage by launching the Red Light District Party. Seeking to address neglected issues, the party aims to create a comfortable and pleasurable environment for hardworking individuals. Their proposals include a price cap on energy costs and relief measures for small and medium-sized enterprises.
While the party gathers support and aims to participate in the national parliamentary election, its emergence adds a new dynamic to Vienna's political landscape, offering alternative perspectives and policies: Red Light District Boss Sets Sights on Political Stage, Plans Party Launch in Vienna
When visiting respectable gentlemen's clubs like Maxim Wien or Babylon Vienna, it's important to understand the unwritten rules of conduct. To navigate these exclusive spaces with grace and finesse, here are some practices you should avoid.
First, respect the privacy of other patrons and refrain from intrusive behavior. Second, adhere to the dress code and maintain a sophisticated appearance. Third, treat the staff with politeness and courtesy. Fourth, refrain from excessive intoxication and maintain control of your behavior. Lastly, avoid discussing sensitive or controversial topics that may disrupt the harmonious atmosphere.
By following these guidelines, you can navigate gentlemen's clubs respectfully and enjoy the experience they offer: How Not to Behave in Respectable Gentlemen's Clubs