I was checking the website of Laufhaus Ici Paris every now and then for a long time before I finally managed to get there. As a foreigner, I travel to Vienna once or twice a year to take some time off. The historical locations, cafés and – of course – the sex clubs and laufhauses of the city always pull me there like a magnet.
Each time I am more than eager to try out a couple of new places. After finishing my afternoon coffee on the first day, I picked up the phone and called the number I saw on the Ici Laufhaus homepage straight away.
To my surprise, it was an inactive number. I was so excited to go there that it didn't hold me back at all. After paying the bill at the café, I stood up and went there with a taxi to see what's up. I have heard a lot of things about Ici Paris, some of them negative while most of them very positive.
I wanted to experience it first-hand.
Laufhaus Ici Paris from the Inside
The establishment looks decent and it gives a professional impression. It was open and I went straight in. It is a nice and clean place overall but don't expect anything extraordinary. Everything looks exactly like on the photos.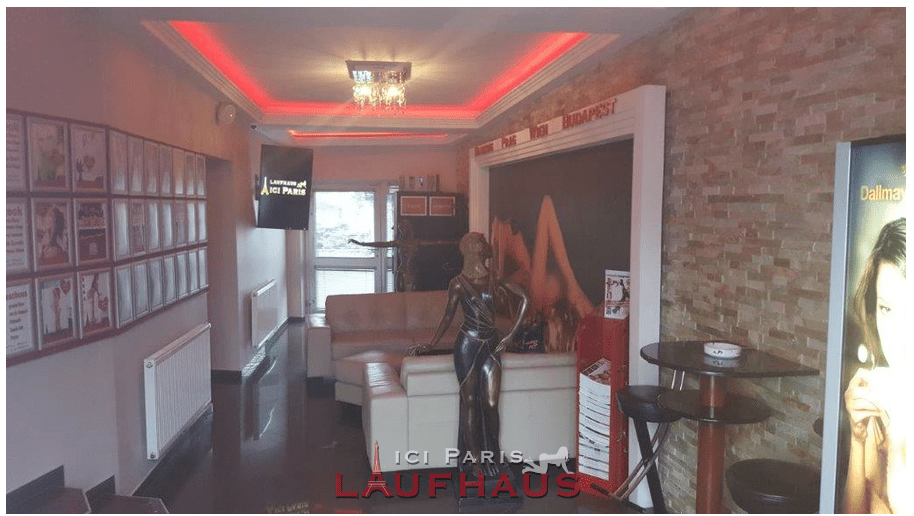 I quickly got accustomed to the place and started to look for the girls. I already saw their photos on the website and there were a few girls I especially liked. As I got to the rooms I realized some of them keep their door open so that clients can have a sneak peek.
There was Irina's room with a free sign on it and I remembered her from the website. Nothing happened, no one opened the door. I had to decide between two girls. One of them was a cute black haired girl Evelin who sat on her bed in wearing a towel.
The second one was Adriana, I saw her nice ass while she was lying on her bed. That butt was so sexy I had to choose her. Evelin gave me a death stare after I walked away from her room though, that was kinda creepy.
My Experience with Adriana
I had no idea about the prices so we negotiated and agreed in 80 EUR for a half-hour round. This seemed like a normal price so I gave it to her. She gave me a towel and we both showered. I was lucky because not every room has a shower in it as Adriana informed me before we started.
The room seemed a bit small but at least it was enough for everything I wanted to do with her. I hopped in bed with her after we showered and things escalated quickly after a bit of small talk. Adriana has an amazing butt so I couldn't resist to grasp it firmly in every position.
Her butt is not big. It is the perfect size, firm and curved like an apple. Unfortunately she is not the best person to chat with. I tried to joke around but she was quite tight-lipped the whole time. I don't know if it was just me or she always keeps the conversation at minimum.
At least she was not straight up negative or unenthusiastic like a couple of other girls I was unlucky enough to meet in Vienna. She did a great job. Blowjob was awesome, sex was awesome and we fucked in many positions. Man, that ass is unforgettable.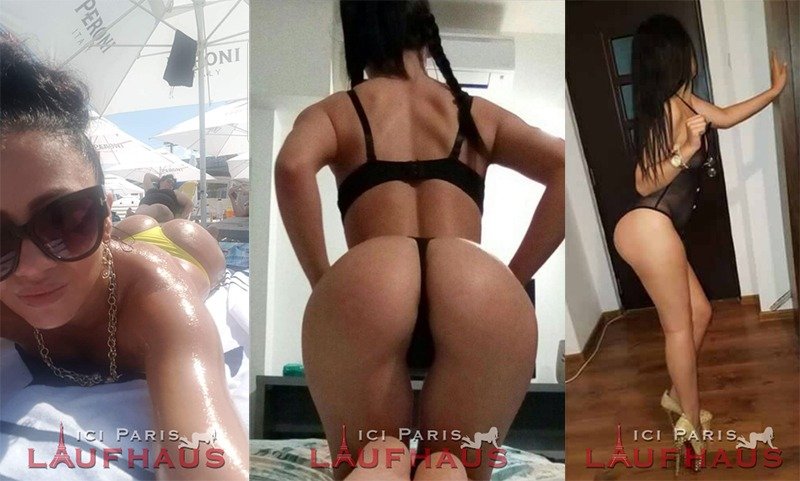 Her profile on the Ici Paris site: Adriana
My Opinion on Ici Paris
Am I going to visit LH Ici Paris again? Definitely. I want another intense round with Adriana, not sure about the other girls though. For me it is a must to repeat it with a girl who has such an amazing body. I recommend her for every ass-lover.
I wouldn't say it is the best place in Vienna but it is decent. There are a handful of girls who constantly get praised by fellow mongers so Ici Paris Laufhaus surely has something to offer. Is it worth a try? Yes. And then it is up to you whether you want more or not.
Submitted by: Darshan
Related links
Tags: