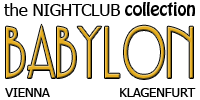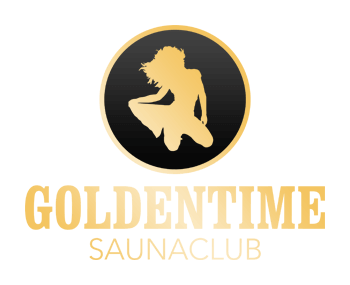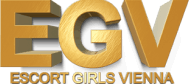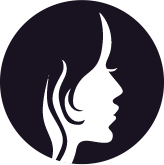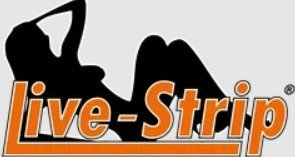 A new girl recently advertised as being in Laufhaus Juchgasse, a more exotic girl – Ria Paradise.
Pornstar Ria Paradise
Ria is a black girl from Germany who also has a couple of porn videos online:
• http://www.xvideos.com/video9615458/ria_paradise_hot_reverse_german_interracial
• http://de.spankbang.com/42sk/video/ria+paradise+black+german
She also has a pornstar page on Magma Films:
http://www.magmafilm.com/de/pornstar/ria_paradise/view
as well as a FreeOnes pornstar page:
http://www.freeones.at/html/r_links/Ria_Paradise/
Since Ria has recently made an appearance in Vienna, more exactly in LH Juchgasse we wanted to inform you of her (her service especially).
However, similar to the other two girls we recently warned you about
Vanity Porn – https://sex-vienna.com/2015/09/25/vanity-porn-in-laufhaus-maxim-winter-platz/
and Kina Kash – https://sex-vienna.com/2015/09/25/kina-kash-in-laufhaus-juchgasse/
Pornstar Ria Paradise is also a WARNING.
Reviews say everything about a Sex-Worker
We've found and roughly translated two extended reviews of her that were in German and were absolutely awful:
http://huren-test-forum.lusthaus.cc/showthread.php?t=117557
http://www.ladies-forum.de/showthread.php?49400-RIA-PARADISE-in-Bornh%F6ved-paradiesische-Preisvorstellungen
So let's start with the 1st review, where the guy claims that he would not get an answer from Ria directly until he mailed the Laufhaus she was in (Ria mailed him back 10 minutes after his conversation with the LH).
Pornstar Ria Paradise makes her own price rates
The price rates, confirmed by the LH, were 150€ for an hour. However, Ria had other plans with the price rates since she asked 200€ – 150€ would only be for 45 minutes. Everything extra would mean extra money. "So I booked the 45 minutes since I was already there. She left me alone waiting for 10 minutes which I find rude. When I asked if I could come twice in 45 minutes she laughed saying that this would cost extra."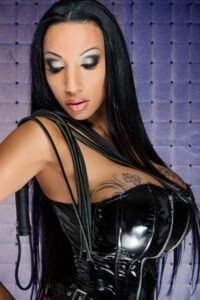 Although Ria (according to this report) is generally a nice girl, she's at the same time ordinary and vulgar – which doesn't fit with the location and its interieur. But what annoyed him more was the service that followed the hard negotiation:
"What followed was half an hour of unmotivated handtugging, short blowjob without until she discovered the first drop which lead to the inevitable health discussion and the rubber after which more handtugging and just a bit of blowjob more.
To top it off the usual blowjob position was with her hand over my belly so that I could only see her back and the back of her head. As I asked to change she this position she insisted this is the only way she would do it." When Ria finally gave in and changed position, she clearly showed no interest in pleasing her client whatsoever (upside-down-smile, rolling eyes and so on).
Struggling to stay hard
"I had to work myself a bit to stay hard enough for sex. She laid down on her back which was when I spotted that she hadn't shaved for at least 3-4 days. Nothing against a partial shave but when hair comes out of the butt then really…no words…" Also the fact that her tits look only good in photos but in real life look really artificial is a matter of taste – some might actually enjoy them.
"So I wanted to start – triggering further discussion by her – the second round. Again the same bored tugjob with her checking her watch all the time. Also, after 40 minutes I could hear a very annoying sound by the houselady outside. All of these negative influences made it impossible for me to get it up a 2nd time which made pornstar Ria Paradise laugh declaring that: "clearly in 45 minutes it is not possible to come twice and nobody ever could do it with her" which came to no surprise to me since men simply can't do that."
To not trigger anymore discussions, the guy ended the affair right there and she left immediately for the bathroom where she dressed quickly into her street clothes as if she wanted to end it for the day. Apparently she usually ends her day at 7 PM – and it was 9PM which might've had something to do with the bad service the guy received.
Conclusion to the review
"Fun thing on the side – there are feedback forms in the room which I had a look at during the 10 minutes Ria made me wait in the beginning. After she left to change in the bathroom, she turned the form upside down so maybe I wouldn't notice it and she had taken the pen away to avoid me reviewing her" This is how this guy spent his day with pornstar Ria Paradise – he overpaid the session even after he negotiated the prices with her, got a weak and uninterested service from Ria and got laughed at when he couldn't get it up a 2nd time.
The second review of pornstar Ria Paradise
Let's move on to the 2nd review where this guy got interested in Ria's exotic look:
"I had noticed this attractive café-au-lait-lady a few times before due to her exotic look. This is a rare sight in Germany. During my vacation in the area I had the chance to visit her since it was close.
Description and images on the website match her actual looks and are 100% real."
Things were going okay with Ria so far, but when they discussed what service the client wants, Ria suddenly became too pricey: "Told her my sex wishes were half an hour GF6 (girlfriend sex) with kissing, OWO including CIM, TF and GVM. Her response was that she won't use the Gyn chair because she's not a domina. Also that the half an hour base price with her is 100€ blowjob with condom and the desired extra DFK and OWO would cost 30€ and 50€ extra" which added to a total of 180€ for half an hour.
After the client calmly told her that it was way out of his budget and that he's used to other prices in comparable locations: "She complained with the house lady about me and left, telling her I talked rubbish, leaving me very unpolitely".
Bottom line, Ria is rude to her clients, rushes with the sex sessions as she pleases and should definitely be avoided!
There were even talks in the sex forums that there are chances that Ria is a transsexual or that she might've been a guy before – however this is quite vague and with no physical evidence.
Join the forum discussion here if you want to add or ask anything related to the subject: http://forum.sex-vienna.com/Thread-Ria-Paradise-in-Laufhaus-Juchgasse