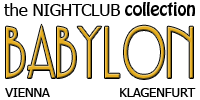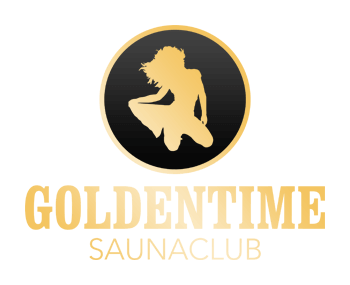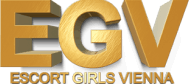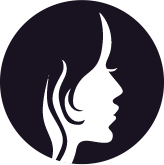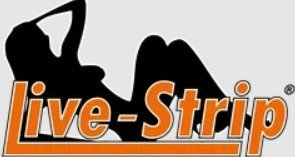 There are several pros and cons to choosing Booksusi. But lately, we have been hearing more and more issues when booking an indie girl on the site, and we have mentioned these concerns in our articles as well:
In this article, we will cover the top 5 reasons why Booksusi dates might end up in disaster and why it is better to choose a well-regulated and reliable sex club instead.
Top 5 reasons why you might go wrong when booking an indie escort girl on Booksusi
1. Providing sexual services in an apartment is illegal, and if you are caught red-handed at the scene by the police, you will get a huge fine. Additionally, after the police arrive, you will be escorted to the nearby police station, so there is a big risk that you can't keep this a secret from your family, workplace, or other people.
The Police in Vienna and other cities often take action to find illegal prostitutes, as we reported in in this article or in this article.
---
2. The boyfriend or pimp usually lives with the girl in the same apartment. He will leave when you arrive, but you can bet that he is close by. He will check if you are not from the police and step in if something goes wrong. And you can also be sure that in case of any argument, he will appear and end the discussion in favor of the indie girl.
---
3. In most cases, you won't get the correct address until you arrive at the building. Upon reaching the sex worker, you can only hope that she will still be reachable and you won't have to go home without having intercourse. A huge number of dates get canceled as the girl simply ghosts the clients.
---
4. The pictures are very often not real or at least not current. Independent girls do not undergo quality checks as they work for themselves and don't have reliable management behind the scenes.
It can happen that you will encounter a girl who is totally different from the one in the ad, sometimes much older or, to be honest, less attractive. And if not that, it also often happens that the used picture is a few years old.
Recently, we read forum posts where customers complained about a sex worker. She advertised herself with older images and in the meantime, she was already a few months pregnant. Clients were shocked when faced with the fact that the selected indie escort girl is pregnant and has a huge belly.
---
5. If things don't go well or the girl provides fewer or different services, you absolutely don't have anything in your hand to get compensation for the agreed-upon services. You can't submit a complaint or ask for a refund after paying the girl upfront, and there is no management to help you.
You can write negative feedback about the girl on Booksusi, but these indie ladies often change their names or at least their profiles, so your feedback will disappear soon. And don't forget, if you complain a lot, the pimp is nearby and will end the situation quickly, and you will find yourself out of the apartment immediately.
Changes in the legal environment
Since the beginning of June 2023, sex catalogs like Booksusi and other sites in Vienna are not allowed to show girls who advertise unprotected sexual services. Or to be precise, the sites can show the girls in the ads, but the sex workers may not clearly state on their profile that they are offering AO sex.
This can be a huge disadvantage for Booksusi, where customers were able to filter the girls by AO sex. From now on, the filter option is not available anymore.
For customers and girls, the new legal environment provides more safety. By prohibiting the advertisement of unprotected sex, the spread of sexually transmitted diseases can be more difficult. And until now, there was a huge pressure on girls to provide AO sex, just because a lot of customers were seeking this filter in catalogs, and if the sex workers did not offer this, they would not show up in search results.
Why choose a well-regulated sex club
1. Choosing a reliable and well-regulated sex club has many advantages over independent sex workers. First of all, these brothels are highly regulated and supervised by authorities, so all the girls must have legal work permits and undergo regular health checks.
---
2. There is a professional staff behind all the best sex clubs in Vienna, who can be reached in case of disputes, and they work on providing the best services to customers. In case there is an issue with the sex worker, you can always ask for help from the staff, and if your claim is legitimate, you might get a refund or other type of compensation.
---
3. The best sex clubs in Vienna maintain an up-to-date website, and especially the top clubs like Maxim Wien show their lineup's availability with real photos. This way you can easily check most of the lineup on the website and get information about who is available at night and who is not.
---
4. There are no upsells in the best brothels; the prices are clear and in case you want any extra services, you can discuss it with the girl upfront freely. In the end, you can be sure that you will pay what you agreed upon, without hidden fees or additional charges.
---
5. If the atmosphere and interior are important to you, then the best night clubs are light years better than indie escort girls. In a club, you will find clean and nice, often luxurious interior, with good music, a bar area, and comfortable chairs.
---
6. You can take your time to find the best girls, without time pressure, and if you leave the place without spending a single cent on sexual services, no one will blame or hurt you.
---
7. Last but not least, the high-class Viennese sex clubs can pick the best and most skilled girls from the applicants, so you can be sure that these ladies are good in conversations, offer great companionship, and speak many languages.
If you want to spend a good night in a safe and top-notch environment, then the best sex clubs in Vienna are clearly the best option for you.
---
Share your experiences or tell us your stories in the related Sex Vienna Forum topic: Top 5 reasons why Booksusi dates might end up a disaster