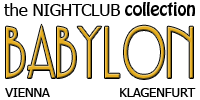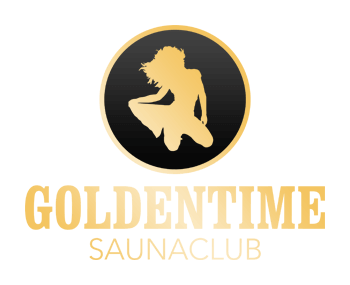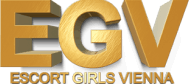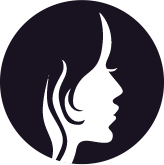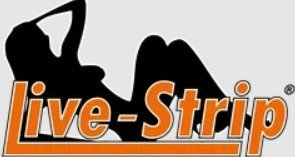 Miss Daisy Diamond is a Maxim Girl, escort lady and pornstar. We wrote a lot of articles about her and few days ago, we asked her to answer our questions about her personal life, work in Vienna and porn career. Daisy sent us detailed answers, so below you can read our long interview with Miss Daisy Diamond.
About you
Where did you grow up, what did you do before entering the sex industry?
I grew up at the Black Sea coast in Bulgaria, in the city of Varna, also called The Black Sea Capital. During the long, hot summer days, I used to spend all day at the beach and have fun with friends and the nights I spent having many cocktails at endless parties! Before I entered the sex industry, I had been a student, and had worked just a few months as a Barista. Then, on my first day in the sex industry I quit! I kept studying for 2 more years and then I quit the university, too!
What do you do when you have some free time?
I usually don't really have much free time, I'm kind of working all the time. But recently I met a certain special person with whom I take some days off. And what I do? I have a lot of sex and I make private porn movies!
What is your ideal man-type?
He has to have a sense of humour, to work in a similar field, to be open-minded, crazy about life and mad about sex! He has to surprise me everyday! Every new day has to be a new adventure.
When did you lose your virginity?
When I was 15-years old.
How many guys have you been with? Were you always a sex fan or when did you explore your erotic skills?
I have been with around give-or-take 10,000 guys. I stopped keeping count a very, very long time ago! I'm not the way some men are when it comes to this question. Anyway, the most skillful womanisers I happen to know have been with around 5,000 women. However, in the end it is not a competition. It comes down to one thing only: much more pleasure than most of the people experience in life.
I started watching porn when I was 9 years old! It was funny that I showed it to so many of my neighboirs. Hi-hi. I have been exploring my erotic skills through the years and as aways I would say "yes" to a new challenge. I wanted to try something new, provoke guys to surprise me!
Had you been with girls before starting your sex-work career?
My first time was with a gay, a girl and a boy, but we only did some oral play. My first time vaginal sex in my life was with my best friends Gay. Then I had a relationship which went on for three years.
Are you submissive or dominant in sex?
I'm definitely dominant, but sometimes I like to switch places!
What is your favourite sex position, kink or fetish? Do you like big cocks and does size really matter?
My favourite sex position is Doggystyle ! And I have a few more favourites witch very soon you will be able to see in my new blog, "Sex Position of Week"! Kink or Fettis? Well, why should I take just one, when I have the possibility for both! I even don't know why people aways ask me to choose between white or black, when everyone can have white, black and grey! Or maybe much more!
I do love big cocks! Years ago I would have said that yes, size really matters, but, as a matter of fact, it is not true! With the years I met some great guys who have middle-sized cocks, but they have given me much more pleasure than any of the big wise-ass cocks. About miniature penis, yes, with them size really matters. Absolutely! Because I can never tell if is in or out!
What was the kinkiest thing you have ever done?
When I made 4 of my birthday parties last so long and they were swingerparties and… 2021 was really, really wild! There was a lot of everything. Anything you can do to triple sexual pleasure for yourself. We have had sex for 10 hours and even more and the rest is just spicing which only the participants can experience. I invite you to check out my next swinger party in August!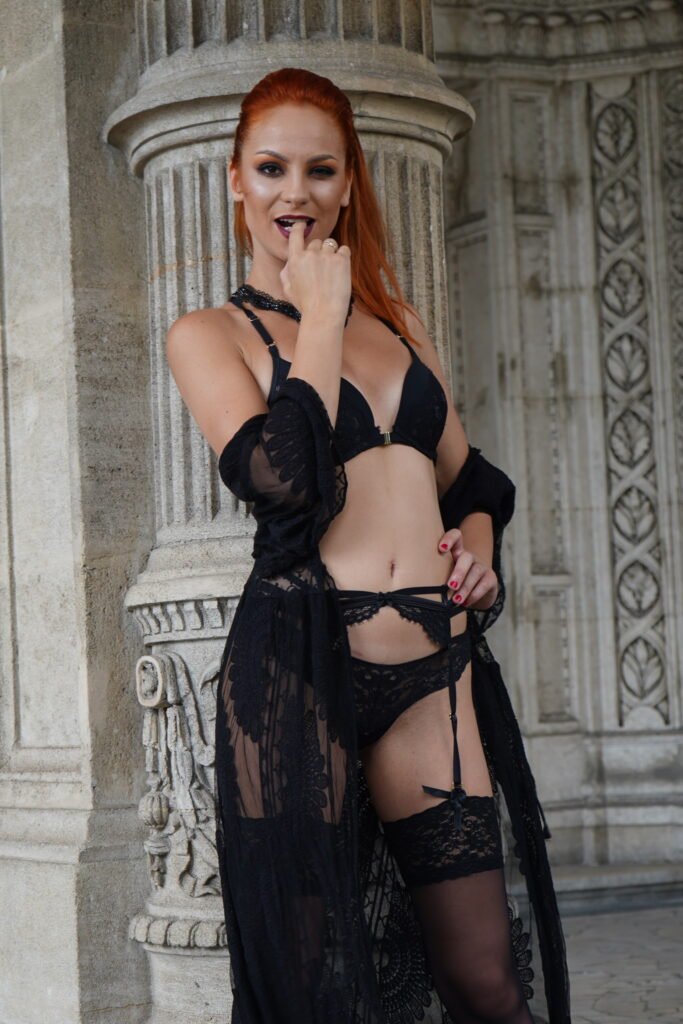 Vienna
When did you arrive in Vienna and why did you choose sex work as a job?
I arrived in Vienna at the beginning of 2016. I chose sex work as a lifestyle. I couldn't really call it a job or even work! I am not perfect in terms of sophisticated education, but I can say I am smart, with university half-way through, and I can work multiple different jobs. It's just that I love sex and I'm happy to know and to hear my friends recognize the fact that I have made my hobby into a job. But, to be honest and true to myself, I have to say I started because of the money.
Why did you choose Nightclub Maxim Wien? Was the work interview difficult?
I chose it because of the location and the dancing, and I wanted to try something new! I was bored with the previous location I was working at. In Nightclub Maxim they were very friendly to me, helped me a lot in the past 5 years and we have many nice memories together.
The interview… I will never forget when I arrived in 1st district of Vienna and I had had no idea how central the location of the club was. And I took the job after a five-minute interview!
Do you remember how you spent your first working night at Maxim? Have you ever had any conflicts with other Maxim Girls?
I remember that my first night at Maxim was crazy… Loads of fun, a lot of dancing and I went home with so much money!
How did you build up your loyal fan base in Maxim? What do you think, what is the key to becoming a well-known sex worker in Vienna?
I had had a fan base long before coming to Night Club Maxim and I could say my fans have been following me! Thank you so much, guys! We have really had great years.
The key to becoming a well-known sex worker in Vienna for me was firstly, the fact that I really love sex and I am ready for it at all times. Secondly, I am nice to everyone who deserves being nice to! And thirdly, I love giving blowjobs till the cock is so hard to make me come as hell.
You can choose to believe me or not, but people come back. And I have aways been fair with prices – this is somemething I never meddle with! Aways try to reach the perfect fantasy!
You have won the Miss Maxim award two times. Was this award important to you? Did it help you in your work at Maxim somehow or in your porn carrier?
I love winning, I have won many awards in my life! Of course, it helped me and it was really important for me because there was a lot of time and passion invested on my behalf! And I'm proud to be miss Maxim!
How much do you work in Maxim? When can the guests find you there? What do you suggest so that your fans don't miss you there?
Right now I'm waiting for the opening hours of the city to get back to normal. It's not normal to put an end to a party at midnight because for me this is not night life, I'm not a teenager anymore. I love a real party, I love to party hard.
The guests can find me in the club after 1st of July one to two days a week. And to all the fans who miss me there, I can tell them just to type Pornbox.com Miss Daisy Diamond and I will be right there with them till I jurk them off!
What would you advise those Girls who want to start their sex work carrier in Vienna? Where or how do they start?
I would advise them before they even start, they have to think hard if they really love sex and just then to decide what kind of sex service they want to provide because there are many palces, a few sauna clubs and a few night clubs and the work is quite different everywhere.
Also, many places offer only escorts. I have been working in all those types of places and my service is stripclub dance and high-class escort! I would recommend to these girls to give it a try for a week at each of these kinds of places and then take a decison!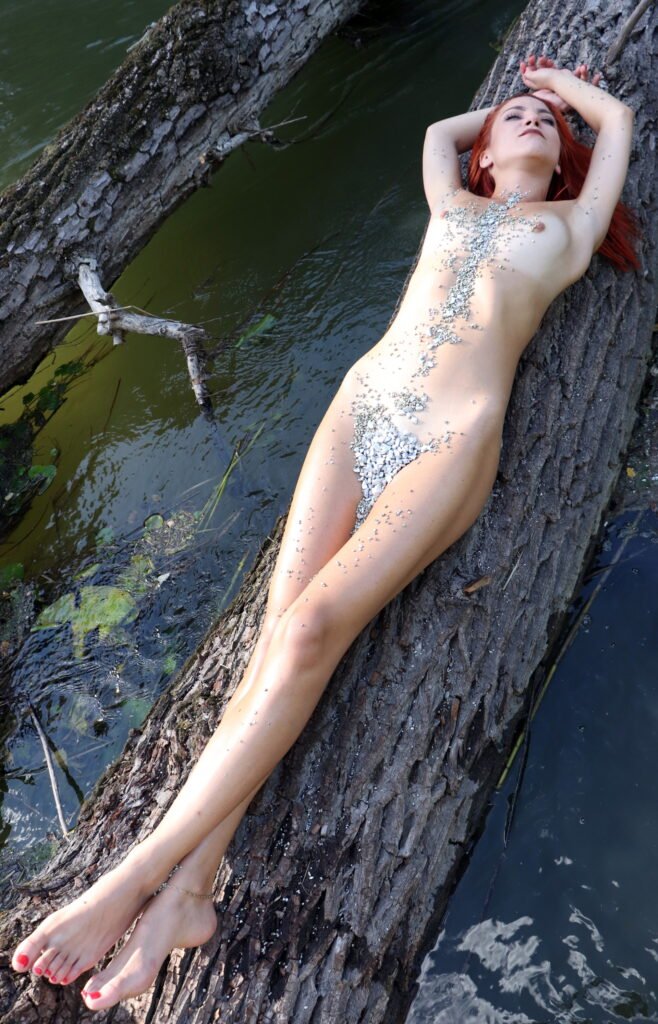 Porn career
When did you decide to enter the porn industry? What made you like the idea of becoming a porn star?
I decided to enter the porn industry a few years ago. This idea was prompted to me by a special client. We always said we were soul-mates in crime and crazy stuff like this!
He was often telling me I was his private porn star, but I should try it professionally and he was sure I would love it. Damn, he was right! At the beginning, I was looking for a boyfriend who would embrace the idea and would be open-minded and it took some time till I found him. Then, I started the production with my ex-boyfriend, but in the end he lost interest and our views for the future did not meet, they took different directions.
Soon after, I was trying to figure out how I wanted to continue and made extensive porn marketing research for about half a year and I decided to start producing alone and to create Diamonds Production.
Who helped you when you started in porn? What was the most difficult thing at the beginning?
My social circle and friends helped me a lot, gave me great emotional support, everyone told me it was the right thing to do and I would have lots of fun. Many of my friends want to know some details and I have always said it is great!
Also, Pierre Woodman helped me and explained to me a lot about the business and what steps I had to take! Thank you you, Pierre!
Some of the difficulties for me… well, I'm a bit shy when I have to talk in front of a camera and I have to tell you that acting is not as easy as it seems! I love sex and I get horny when people are watching me while I'm having sex, but being a porn actress is a challange!
What do you think, what is your secret for success in porn? Which extras do you have over the other porn stars?
My secret for success is my lifetime experience in sex, my lifestyle, all my friends who love sex and on the Diamonds swinger parties we get a lot of inspiration for the movie productions. Also, another secret is the new category we start shooting in our next movie projects.
I could not say I have something that no one else has – there are many talented porn stars out there! Maybe the biggest advantage I have is that I love it and don't fake it, and this is the way it will be!
We wrote about your first porn shooting more than a year ago, in March 2020. What have you achieved since then? Was it worth starting filming?
Since March 2020, I have archived quite a lot in marketing strategies and planning, created an amazing team, started the erotic online e-magazine called Diamonds Production dedicated to modern lifestyle, erotics, traveling, business, art and history. I have also made 25 movies.
Now, in July we start releasing one movie weekly, and from August or September, two movies weekly. We've had a lot of fun since March last year.
I split up with my ex-boyfriend and decided I was doing it all alone and didn't really need the stress he had been putting on me. Plainly put, I started living my life!
The corona virus pandemic took full effect right when you started your first shootings. Did the pandemic cause difficulties in your porn carrier? Did you have to change your plans?
Yes, the pandemic cost me a lot in my carrier in terms of traveling, also I had difficultes in arranging documents because mine were stolen and the embassy was closed, I had to turn my plans 180 degrees round and make them even better. In the end, it brought me more success than loss!
Can you share with us some moments from the shootings that you are proud of?
Of course I can! I am always proud after we make crazy good movies like with Pierre Woodman in Budapest, when he surprised me and I had my first gangbang in my life with four guys.
It was amazing and I really had a lot of pleasure and is also made me see how you can turn on a man who is watching my porn. It excites me to see them jurk on me.
Where can your fans see your porn movies? Are there other platforms apart from your Pornhub channel?
My fans can see my movies on https://pornbox.com/application/model/99135 . Also, they can see some parts of the free movies on my channel: https://www.pornhub.com/model/miss-daisy-diamond and https://www.xvideos.com/amateur-channels/missdaisydiamond . Moreover, people can see my movies on my official website https://missdaisydiamond.com/
What are your future plans in the porn industry? What is the ultimate goal you want to achieve?
As a start,I have is to produce 8 movies, one each month and to start collaborating and working with some of the worldwide famous brands! I would love to take the challenge and shoot for them!
The ultimate goal I want to reach is an interesting topic and we will need longer time to talk about it. Besides, I prefer keeping some secrets for the future. One of the goals for the near future is to participate in the porn film festival 2022 and some other contests in Europe and to complete the movie projects we are planing at Diamonds Production.
Was it important that you already had a successful sex-worker and an escort-girl career in Vienna? Did it help a lot in starting your porn career?
It certainly helped a lot with all the experience I have and many can't even imagine what I have seen in my life and how interesting is. And the qualities I have built in the years and through my experience in sex are a necessity in porn movies.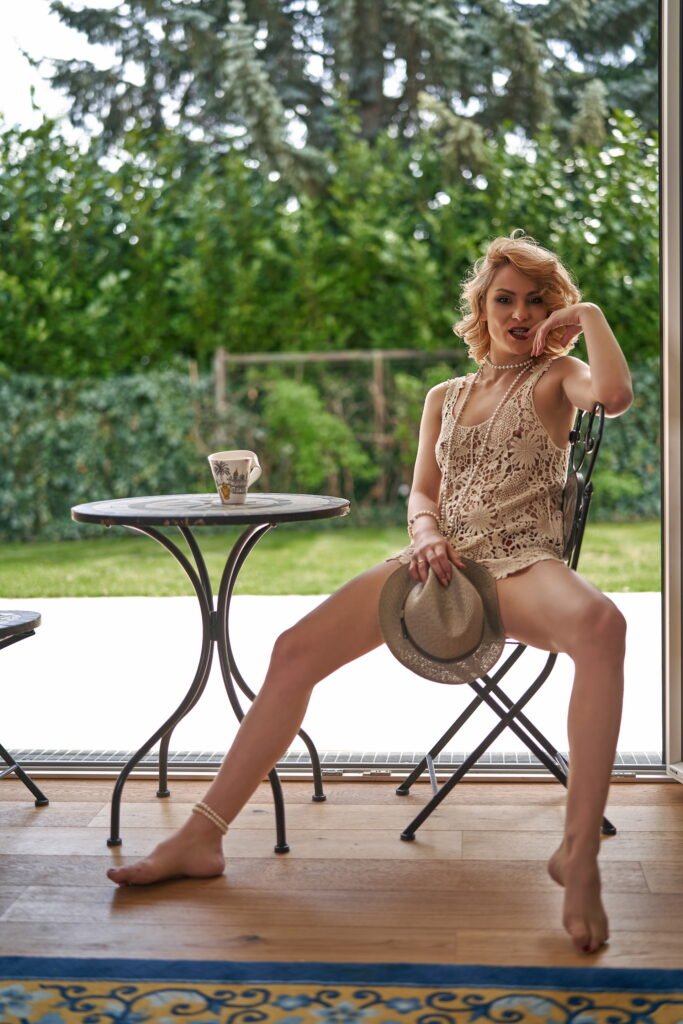 What are the benefits of being a porn star in your opinion?
It's the lifestyle it provides you with and in my life I see a lot of respect from the people and from my friends because not everyone has the balls to do it!
What would you advise girls who want to start their porn career?
They have to love sex and they need to get in contact with some actors who can tell them more about the lifestyle they are going to have because it is much more adventurous than having a daily job and has its own pros and cons. For me, all fits so perfectly that I almost don't see disadvantages. I love my life!
The next thing they have to do is to contact some model agencies in Budapest or Prague and become their models and work for them. Going alone is a hard way to do it.
And finally, on which platforms can your fans follow you?
They can follow me on Onlyfans – https://onlyfans.com/missdaisydiamondfree or https://missdaisydiamond.com/ official website. I offer a monthly subscription with a lot of my private time photos and loads of backstage, shower photos and naked photos from my private parties. You can follow me to see how the story began and unfolds!