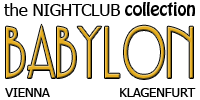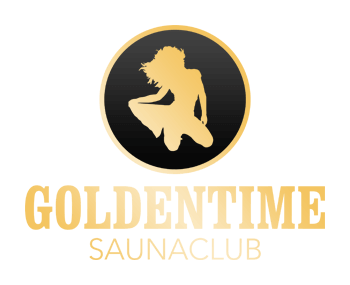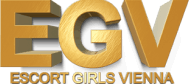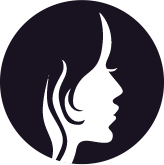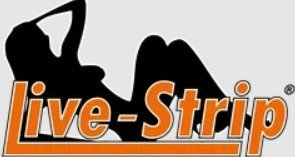 The COVID-19 epidemic has had a tremendous impact on not only the prostitution scene in Vienna, but the whole world. We're seeing brothels being closed in every major prostitution hub around the world and lots of women who previously worked in this field of work are now left without a job.
Since it is now almost impossible to work in this field legally, many women turn to illegal prostitution in order to get some sort of income amidst the corona virus epidemic. In this article, we will be looking at the effects of the corona virus on the whole prostitution scene everywhere around the world, so keep reading if you're interested in these news pieces!
Heilderberg, Germany
Like in most other cities around the world, Heilderberg in Germany also had to close down most of its clubs when the Corona virus situation became more severe. One of the biggest brothels in the city Bienenstock Eros Center had to close its doors and let the women who worked there go for the time being.
According to the owner of the brothel, they can hold off like this for a while, but not forever. He also said that the whole industry will be different once the COVID-19 situation blows over. Not only will the clients be more careful, but the ladies will be a lot more cautious too.
When the brothel was closed, the women who worked there had no other choice but to travel back to their home countries. Since there were no buses or other form of transportation, the owner of the Bienenstock Eros Center hired taxis to take the ladies back to their home cities.
Some of the ladies still try to work in this field of work, but now they do it a bit differently. For example, one of the ladies who worked in Bienenstock Eros Center now undresses in front of a web camera for tips in one of the rooms in the brothel.
Thailand
Thailand's prostitution scene was also hit hard by the Corona virus epidemic and over 300,000 prostitutes lost their job from one day to another. However, the difference here is that prostitution is not legalized in Thailand and because of this, the women who worked as prostitutes do not get any help from the government.
The major cities where these women worked have lost all tourist customers and cannot continue to work without clients. Most of the prostitutes in Thailand come from poor villages where they now had to go back because of lack of clients in the city. Some prostitutes who lost their jobs now try to offer their services online, but this introduces numerous new problems that they have to deal with.
Japan
Japan is under a state of emergency too because of the Corona virus epidemic and like everywhere else; prostitutes have been left without work here too. According to a prostitute who was interviewed, before the pandemic, she had around 3-4 customers each day, which was enough for her.
However, since the country went into lockdown, everybody is staying home and she is out of work. According to her, she doesn't know how she will be able to pay rent and buy food because she's out of work and nobody is hiring amidst the epidemic.
The Japanese government has issued stimulus packages to people, but not every prostitute is eligible for it. Besides, in order for them to receive this money, they would essentially have to out themselves as prostitutes, which could introduce new problems.
Many prostitutes in Japan who opted for the money say that although the help they get from the government is appreciated, it's not enough. As a result of this, prostitutes have been left on the streets and some don't even have money to buy food for themselves.
United Kingdom
Prostitutes in the UK are also out of work and they are not eligible to receive any government help because their line of work is not recognized as a real job. Because of this, many sex workers in the UK have to continue working illegally in order to have enough money for food and rent.
However, because of the lockdown that is in place, most of the women have lost all of their regular clients. Now, sex workers in the UK demand that their line of work should be recognized as a real job and that they should get monetary help and the other benefits that everybody else gets.
Many prostitutes who have worked in this line of work before the Corona virus pandemic now try to continue working on online platforms. However, not everyone can do this for obvious reasons.
For example, some women live with their families, so doing online shows in front of the camera is out of question. In addition, the women feel in danger even on online platforms because of the hate mail that they constantly receive. According to one sex worker, this is mostly because everybody is at home and they have a lot more time on their hand for stuff like this.
Austria
As reported previously, all brothels and similar establishments had to be closed in Vienna. The latest news about when these places can be opened again is July 1. However, we cannot be sure that the situation will be less severe then, so this isn't guaranteed either.
We think that escort agencies will be the first ones to start doing business again, but we cannot say when. Unfortunately, much like everywhere else, Austria's prostitution scene has been halted by the COVID-19 virus too.
If you wish to read more about these news, check out the article that we have recently published on our blog!
Conclusion
As you can see, the prostitution scene was hit all over the world and everyone is trying to survive this as best they can. Some people have taken to illegal prostitution, while others try their luck with on online platforms. Many women have lost their main source of income and had to travel back to their country of origin for the time being. Some governments are trying to help these women in need of help, while others simply ignore them and leave them in a very bad situation.
Unfortunately, at this time we cannot say when everything is getting back to normal and we just have to wait and see. Until then, you can read some of the previously published posts on our blog and learn more about the situation that way. Be sure to keep checking our website for more information, as we will post any news as soon as we find them.