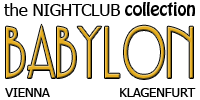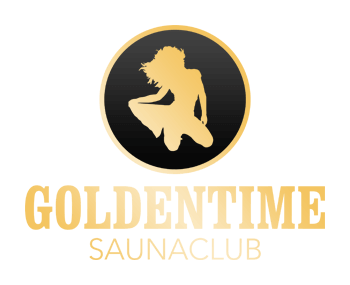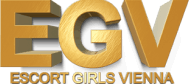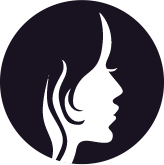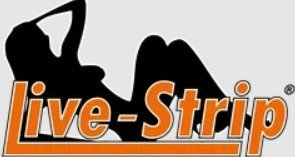 Bonita introduction
Bonita has been working in Vienna for at least half a year by now. I have seen on her on various occasions in different locations all across Vienna. First time I saw her in the 12th district in Arndtstrasse 6 and then later in Arndtstrasse 24. For a few months she has been in Oelweingasse and maybe she'll stick around there. Arndtstrasse 6 and 24 are real low class studios with a reputation of having girls there that offer sex without condom and
Studio Oelweingasse 18
… is not at all different. I always followed reports of that place, beem there to see what is happening but never actually went there and booked a girl as it is a filthy place that does not actually meet my standards at all.
The studio is pretty open and very visible on the street. The street itself is not that busy but when you stand in front of it and wait to be let in, be prepared to be seen.
Once you go in, there is the "living room" where the girls seem to spend their time and wait for guests. A bit further in the back there are 2 rooms which are right next to each other and a bit further back there is a shower and the toilet. All in all it is sub standard. Low standard equals…
Low Prices in Oelweingasse 18
That brings me to the only real plus of the studio. The extremely cheap services of the girls. Prices are:
Blowjob and swallow 30€
15 mins blowjob and sex: 40€
10€ extra for sex without condom (please note that the extra for sex without condom formerly was +50€)
for 30 mins and 60 mins the prices go up a bit obviously but in general it is a really cheap place to let off steam if you do not care much about the environment.
Why did I go there at all…?
Let's just say I was in the neighbourhood and I heard and read good reports about Bonita so why the hell not, I thought to myself.
After they let me in (and at least 3 people who walked their dogs or just walked by like that watched me stand there in front of the studio) I saw 3 girls in total.
Bonita who is the subject of this post
some other young dark-haired chick with a good body but strange way of looking at me
and an extremely big breasted one with an ass the size of a horse. Please don't be mad but the tits and the butt were ENORMOUS – I am a 100% sure there is a market for her and she makes good money but I wouldn't want to book her.
Bonita – the body and brains of the studio
Bonita is quite clearly the master chief and leading commander in that studio as she is doing all negotiations and provides the price info. I decided to go for the 40€ quicky as I don't see myself stay longer in that joint than 10-15 mins which should be more than enough to do my business there and be gone well in time. I really can't recommend to book more than that unless you enjoy the cheap and filthy atmosphere. I took a real quick shower – no curtains there and hardly any shower gel – and got back in to the left room waiting for Bonita to come back in.
When she got back I paid her the 40 and she undressed, revealing a set of natural breasts that are a bit above average in size but also a bit strange as one of her boobs is a quite a bit bigger than the other one. The body is OK but she is short and has not that great of a figure. The face is nice, though. She is a pretty girl, with nice white teeth and a warm and honest smile. She is polite too so I can't speak badly about her as a person at all.
Bonita – the SEX
Although she is nice in general, all she does is kinda mechanic. Well, mechanic isn't always that bad and I can say, the blowjob is excellent. She'll suck and lick and strike it the way you tell her to and I do not think she is the type of girl to reject a wish in the blowjob department. So I let her blow a good 6-7 minutes until I made her take out the condom and the oil. She said to me "bissi Öl bitte" which is just within my German skills. I don't know why they do not have a normal "London" gel there but the oil is good enough.
In a place like this where the girls fuck without condom, I don't even dream about going down on her and would recommend everyone who goes there to think twice too. There may be traces in the path of the preceding guy who banged her and once you know it, it's too late… But that is just me, if you enjoy the thought, then be my guest and lick the hell out of her. Maybe she'll be even more appreciative then.
In 15 mins there isn't time for that many positions and I really didn't feel like working hard that day and I was not drunk enough to really let loose so after a few hits I decided to remove the condom again and let her blow me for the remainder of the time. The blowjob is indeed her strong suit and, although mechanic, she tries to please.
Shortly before the finish I stood up and came in her mouth only to see her swallow it all. I was told that she often smiles after swallowing but not with me ;)
Done? The hell out of there
In the studio Oelweingasse I did something that I literally never do. I left without taking another shower. It is just not clean enough for me there and the towels smell a bit.
Bonita – the summary
PROs
She is not bad looking – I'd say a 6/10
She is very nice and friendly
Prices real cheap
Blowjob real good
She swallows
Ideal for a quicky
CONs
The Studio is really an acquired taste
Sex without condom totally normal
People will see you stand in front of the studio and when you go in
not easy to find a good parking spot
More PROs than CONs but I will NOT go there again.
There are much better studios to be found in Vienna although a bit more expensive which is fair seeing that the standard and hygiene are higher.
Studio Engerthstrasse 108
Asia Girls Romanogasse 21a
Feel free to join the forum thread on Sex-Vienna for further discussions about the topic: http://forum.sex-vienna.com/Thread-Bonita-Oelweingasse-18-Swallows-All