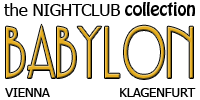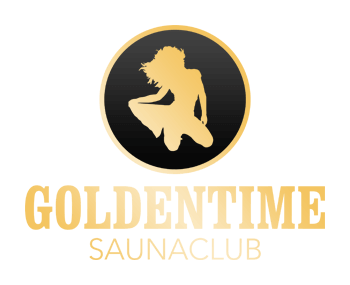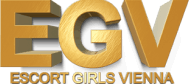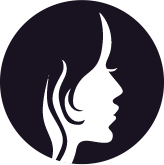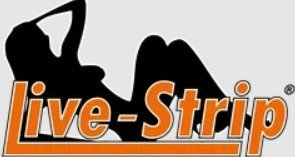 Lisa Ignazgasse – great body, sexy girl for little money
In the 12th district of Vienna there are loads of small studios for little money but most of the time nothing really interesting unless you want to go for cheap and not for quality. that is my personal opinion, of course, and many readers may disagree, however in my experience you do not find many pretty girls in that area and the studios are basically ruins with beds and doors.
In Ignazgasse the scenery is not much different. Similar to Nordwestbahnstrasse in the 2nd district there is line of studios right next to each other. In that case the Studios:
IGNAZGASSE 42/A
IGNAZGASSE 42/B
IGNAZGASSE 42/C
IGNAZGASSE 42/D
All of those studios are rather cheap money-wise and particularly interieur-wise. That said, I do not recommend the studios at all if you are looking for luxury or a comfortable hygienic place.
If you are only looking for a cheap punt then you may consider going there as there are always new girls there and you won't pay much for "All included" services. Sex without rubber can be found there as well. This brings me to…
Lisa – stunning body, pretty smile, nice natural tits and a warm smile
I saw the images in Kontaktbazar a few days ago and immediately assumed that they had to be fake as they look too good in relation to what else you see on that website and in that line of studios in Ignazgasse under usual circumstances. After some research on google I found nothing about her which made me even more suspicious since pretty girls do not stay unnoticed for very long in the Vienna sex scene. I hope I can do my part as well to keep that up! :)
Since I had nothing else to do and suffered from my confirmed case of horny I decided to hop into the unloved area of the 12th district and make up my own mind about Lisa being a fake or an angel lost in the wrong neighbourhood.
Lisa is busy – of course, who would have thunk…
Traffic situation that day was awesome, parking situation was a disaster and after rotating the block for almost a dozen times I caught a break and got one in just 2 minutes walking distance. So far so good, I head over to Studio A and ring for entrance. Another, not very attractive, girl from Hungary opened the door and welcomed me in. She was nice at least but not bangable in my book. I asked for Lisa only to hear that she was booked solid for another hour. I also asked the prices which simply are a joke even though they are surely great news for most guys.
15 mins for 30€ and 30 mins for 50€ – natural French included always
She also told me that sex without condom costs another 60€ which is unusually high for Viennese standards. But I personally support that because the girls really shouldn't sell themselves too short if they take that risk. Never mind me, I do not consume sex without condom under normal circumstances and also not this time.
She also confirmed that Lisa does it. I didn't ask , though, but most people obviously do, since she seems to tell it to everyone.
So I agreed to come back an hour later for half an hour and booked Lisa for that time.
In the meantime I went for a walk as I didn't want to lose my parking spot and found a gas station nearby where I had a coffee and read the news.
Entering Lisa – she is real and she is great looking
When I came back it was the same girl to open the door for me and she called Lisa from another room to pick me up. When she entered (yeah my girls always enter from somewhere… ;) ) I was pleasantly surprised and felt a warm tingly feeling in my loin which usually means party time.
Lisa's images are real so you know what you are getting when you go to see her. Of course they are a little optimised with Photoshop or similar software but it is definitely the same girl and she has one of the better bodies on a girl that you can find in Vienna at the moment. She still had her bra on but it was easy to see that the content is massive, beautiful and real. I am hardly wrong when it comes to that.
I handed over the 50, was moved into the room right in front of the entrance (behind the guest room so to speak) and got a towel so I could take a quick shower.
The studio itself is a shadow of what a nice studio should look like and let's just forget it. A gentlemen really shouldn't expect any comfort there although it was generally clean.
BTW – I asked and no outcalls for escort are possible in case you already saw yourself banging her in your nice and comfy hotel room. They DO NOT send the girls for outcalls. So the water was hot enough and shower gel was at hand. It's best we forget the rest…
Lisa and the sexual act
She is a pretty girl with nice dark eyes, dark brown hair, a perfect body and a really pretty smile with good and healthy teeth. She is from Hungary and just speaks a bit of German and English. A real conversation is not possible and not planned. Looking at her face and into her eyes, I get the feeling she is a warm-hearted girl. I don't know why but that is the vibe I was getting the whole time.
I lay down at the bed, already naked and Lisa finally took off that damn bra which, in my mind, I had already torn from her body a dozen times even while I was in the car driving over to Ignazgasse.
The bruests are amazing as the images suggest and I fell in love with them the moment I touched them. I went about my business with her very slowly as she gave me the impression that his is the best way to treat her.
She is very clean and sweet and probably a bit new to the business as she seemed awfully shy at all times. After a few minutes I was ready to have her go down on me and she gladly did. The blowjob can only be described as slow, nice and gentle. There was nothing raw about it and she had no haste. Not the best one I ever had but totally in line of what I wanted and expect from Lisa.
After roughly 5 mins I returned the favor and pretty Lisa was already a bit moist down there which made the whole experience pretty enjoyable. Nothing more repellent to me than a girl that is dry as the desert. Lisa is not and she let it all happen the way god wants good cunnilingus to happen ;)
After the just right amount of kissing, touching and licking I made her put the condom on me and slowly started banging her. Real slow and respectfully, I didn't want to appear bad or brutal in any way. She is really too nice for that in my opinion. Not that you should be brutal with all the other girls but some girls want it hard and rough and some girls nice and slow. I take Lisa for the latter type of girl. Prove me wrong if you can!
Since I had prepared her well, no use of gel was necessary and we made love for a good 10 mins until I came into the condom with a gentle explosion. A little bit of GFE was possible but not very passionately, though.
The time was up and I decided to just run into the shower and leave quickly although I suppose a little bit of after treatment would have been possible for sure.
Lisa – the summary
PROs
awesome body – 9/10
She is clean, nice and friendly
extremely cheap
4 Studios close to each other makes for a lot of girls to choose from
CONs
The Studio is as cheap as the prices
Sex without condom totally normal
parking situation can be a big problem there
other girls do not live up to Lisa, she is the star there and booked solid
It is definitely smart to book an appointment in advance. for that price I expect a run for an audience with Lisa
I will go and see her again although the location is far from nice and I would only go there for her.
Overall experience 8/10
UPDATE 12.12.2012
Seems that Lisa does not work in that studio anymore. I have read on the Austrian Erotikforum that she left and a phone call today confirmed that unfortunately. As soon as her images show up anywhere else, I will inform my readers and visit her in the new location :)
UPDATE 19.12.2012
Lisa has changed studios but not for very much better as she used to work close to the Gürtel (never a good spot) at the address Hernalser Hauptstraße 25, 1170 Wien. I called today to confirm and was told that she is on vacation and shall be back in January. Let's stay on the edge of our seats as I know you guys are waiting for her return just as much as I do!
Join the forum thread on Sex-Vienna if you have any questions or want to add your opinion: http://forum.sex-vienna.com/Thread-Lisa-Ignazgasse-%E2%80%93-Wild-Angels-At-%E2%80%93-Great-Body-and-Natural-Tits