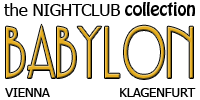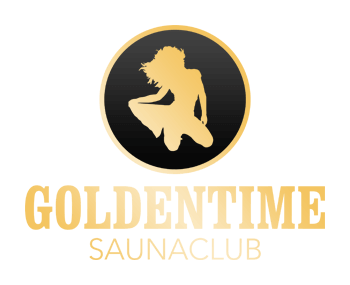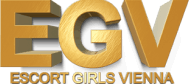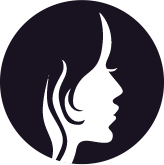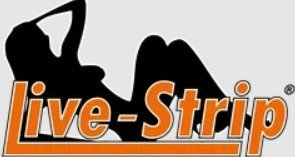 Barby Introduction
I had wanted to meet this sexy girl for a long time but my ways hadn't brought me into the 19th district for quite some time. So I had to wait to have sex with this beauty for much longer than I had initially planned. This year (2012) in Mid-January I finally got a shot and was determined to make it happen! This is the website where to find her!
I had done my research as a reader of www.erotikforum.at which is Austria's biggest and most useful forum for punters. So I knew what to expect and I also knew that she was (still is) fairly popular and well booked so I made an appointment to be on the save side. Her reviews were mixed but the general gist was that she'd be well worth the money. Some of the more respected users gave her good reviews so I was convinced that this would be money well spent.  
So I drove over there into the 19th district and was lucky enough to find a parking spot really close to the studio which is seldom the case, I heard. I went into the small studio – it is not very discreet but I've had worse and more open locations – and met 2 girls sitting on the sofa to the left of the door. When you enter the studio there is also a small bar or let's call it a counter where another girl was standing. She didn't seem to be bookable, maybe she was just visiting. Well, anyways, the 2 girls sitting there and the one at the counter were averagely attatractive and Barby was not among them. I asked about her, mentioning my appointment and they told me to get back in 5 minutes, as Barby was not done showering. Usually I would wait right there but I decided to go for a walk as I didn't want to sit in this small room right at the entrance where everyone coming in would immediately see you. So after my little walk I got back in there and the lady at the counter told me in perfect English that Barby would be ready in a second and I should just wait in the room. So she brought me in the room next door. I guess there are 2 or 3 rooms next to each other and along the hallway was the shower and the water closet. Just a minute after I entered the room Barby joined me and I was immediately happy to have chosen her.  She is a stunner if you like blonde, tall and skimmy. Silicone is not my favorite thing in the world but it looks kinda good on her and makes the overall impression even better.
Barby Price negotiation
So we spoke about the price and it was something in the neighbourhood of 60/90/130 for 15mins/30mins/60mins – I was about to select the 30mins treatment as she offered me sex without condom totally random and out of the blue. I knew about the studio being one of those brothels where you can also have sex bareback but I was still kinda thrown as I hadn't thought about it. So in the excitement of the moment I agreed and handed over another 50 which in retrospective is way more than you would usually pay for that kind of extra but what the hell…
Then she told me "Duschen bitte" which was pretty sweet and I admit I already had a hard on solid. So I went into the shower and it was pretty neat and they had all kinds of nicely smelling perfumes and shower gels there so that was also good and enjoyable as I need to feel like being in a clean environment when doing the Paysex thing.
Barby and the sexual act
Back in the room all clean and fresh, she had already prepared the towel and sheets and we laid down for a minute and starting feeling ourselves. All the time there was eye contact so she made me feel totally at ease and horny. After a while we started to kiss each other slowly with just the slightest of the tongue until she started to get down on me. I am not gonna go into every dirty detail now as this would become a really long post. Barby gave me a grand performance. She blew and kissed and licked me all across the body. It was not only her own initiative but I showed her the way and guided her through the procedure and treatment that I enjoy. She is a good girl. Such a good girl. There was nothing that she would refuse and all positions were possible as she is the sporty type. Passionate Kisses with tongue no problem, touching and groping whereever I wanted no problem. Barby is smoking hot when in action on a good day and I was also delivering one my better performances if I may say so!
Well shortly before I felt it coming I moved her over to doggy style and pounded her from the back like there was no tomorrow. At that point I thought she might have been somewhat tired but if she was then she defintely didn't show it at all.
To my surprise she also didn't stop me when I came and I was allowed to cum inside of her which is not always the case nowadays. Well, I could write much more now about that experience but to sum it up:
Barby is a visual stunner
she is nice and sweet and a giver
the price was ok, the extra for bareback was a little bit on the expensive side
the studio is small and clean, parking spots hard to find
Would I do her again? I certainly will.
Rating: 8/10 without the silicone it would have been 9/10
Update June 12th 2012
I was informed that Barby has left the studio in the 19th district and can now be booked in the 2nd district at Engerthstraße 207. Everything else seems to be the same. Prices and performance and looks. I heard though that she is turning into a hard body which is a kind of turn off for me. I will see for myself and then decide if I shall book her again.
Share your thoughts with other users about Barby in this Sex-Vienna forum thread:
http://forum.sex-vienna.com/Thread-Barby-Gallmeyergasse-16