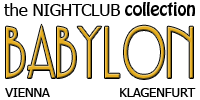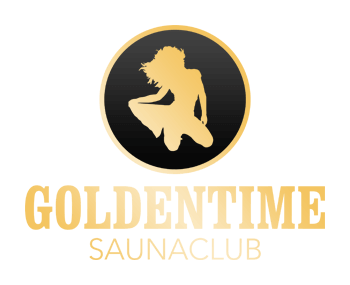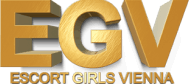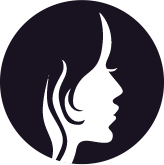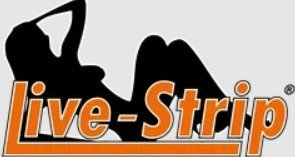 Rebecca Introduction
Rebecca is a girl with many facets and many names. I have known her for a while and have banged her a few times already. Rebeccy is formerly know as Soraya and Kaleya (or something like that, I forgot the actual spelling) and only worked in Laufhauses here in Vienna as far as I know. At least I haven't spotted her images or ads of her in other cities yet.
Right now she can be booked in Laufhaus Vienna which in my opinion is one of the better Laufhaus' in Vienna although I really like none of them very much. Before that she worked in Laufhaus Rachel, a place that made a name for itself mostly because they charge 5€ entry for every visitor which is unheard of in Laufhauses all over the world as it is a clear and utter contradition to the sheer system of a Laufhaus. Not a lot of traffic there… So what, I still banged her there.
After that I found and banged her in the Laufhaus Breitenfurterstrasse. This is a joint in the 12th district with not a lot of traffic either. Girls are mostly bored there. But still you can find a few real hot chicks there at times. That is the case in most Laufhaus places but more often than not the service you get is mediocre at best and quite often it is unfulfilling.
Rebecca the photos
Make no mistake to believe that Soraya/Kaleya/Rebecca looks in real life like she does in her pictures now. She doesn't anymore, the pictures were taken 2 years ago when she was young and fresh, slim and juicy. Of course she is not old now but the ravages of time in this brutal job have left their marks.
Rebecca for real
In reality you don't quite get what you see there anymore. She is pretty short and most of the time her hair are kind of a mess and she also doesn't bother to always wear makeup. Her ass is 2 hands full and sexy in general but definitely not small as the pictures suggest. The tits are still great, though, so there you have at least some consistency with the pictures.
She speaks some German already but since mine is terrible I prefer to talk in English mostly and that she speaks well too.
Conversation with Rebecca – Time is money
In a Laufhaus the conversation is rarely an important factor because people don't go there to talk and the girls stay there because they don't want to be bothered as much. Let's be real, people in Austria and Germany talk too much and most young girls are not willing to listen to people's everyday problems. I think, in a nutshell, I explained what a Laufhaus is all about… Stuff like that is different in Bars and Nightclubs. There the girls sometimes are actually able to have a decent and interesting conversation.
So the conversation with Rebecca is short and to the point and regardless of my attempts to have at least a bit of pillow talk I end up naming the services that I want and the duration of the meeting within the first 2 minutes. Time is money – truer words were never spoken in Austria's Laufhauses – A system of impersonality and coldness
But I don't mind because I knew it beforehand and when I go out to bang the girl with many names I don't expect more than sex really.
The prices and the sex
I have posted a lot negative things or at least things that don't sound too euphoric about Rebecca and maybe you wonder now why I have visited her more than once and even in different locations. The reason is that sometimes I punt according to my geographical location and there were times a year ago when I had some work to do in the 23rd district which made me go to Laufhaus Rachel where I initially met her. And also the Laufhaus in Breitenfurterstrasse was geographically conventient at some point for me.
That explains it I guess but there is another factor. Her pussy and my dick are a great fit ;)
By "great fit" I mean that despite all the negatives when in horizontal position the act itself is always top notch and feels just great for me. Not that Rebecca would give it too much effort but it just fits and most punters will know that indescribable feeling.
The prices start at 50€ for 15 mins and a quicky is all I consommate in Laufhauses because the extras are accumulating to quite a sum anyways.
Kissing + 20
French bareback +20 or +30
Cum in Mouth (CIM) + 30
etc
Prices are usually not negotiable as in "Dude, you are in a Laufhaus and that is the friggin* price"
30 minutes cost 70€ and an hour 120€ or 130€. Extras come on top.
Rebecca is a clean girl and she likes her customers clean too so you better hop into the shower that all rooms in Breitenfurterstrasse and in Laufhaus Vienna have anyways.
Her pussy (which fits my dick perfectly in case you forgot) is the kind of tight but meaty and spacey kinda pussy that I personally LOVE so much. I could dig my face and my dick in for hours but that is not affordable like that…
The tits are still firm and well shaped although also not as great as they look in the pictures. Thank god she doesn't mind to be licked on her tits either, seems to enjoy it a bit even at times, in my opinion.
Kissing is not really an extra I recommend you should book as you can't expect any real GFE at all and in that case what is the point in paying extra for it.
The blowjob is ok but not a highlight, she has a technique but no real passion.
The sex is good as she can be bent towards all kinds of directions and is not gonna interrupt you by faking pain or anything. In that department she is an honest girl. Her butt is not small, don't be fooled by the images. She is short and the butt has become kinda big for a girl her size. Just want you to know, in general the body is fine but she is not a model and not close to what the images suggest anymore.
Summary
for a quick go Laufhauses are an option sometimes and if you are close to Laufhaus Vienna, you can pay Rebecca a visit but please mind the things I wrote here as you can't expect GFE at all.
Pros
pretty face and nice teeth
a bit German and English conversational
prices cheep for a quicky
Cons
not really service orientated
saw her with bad facial skin when not wearing makeup
butt already a bit massive for a girl her age
extras can become steep
Still, I was there numerous times and I will maybe go to her again, in my opinion she is a
7/10
Join the conversation about Rebecca on the Sex-Vienna forum by clicking here:
http://forum.sex-vienna.com/Thread-Rebecca-in-Laufhaus-Vienna