This category page contains some of our best articles about Escort Ladies in Vienna. You can read various Escort Reviews submitted by our users, as well as articles containing our own personal experiences with certain escorts. Additionally, we constantly look at online forums and other information portals for the latest news about the Escort Ladies of Wien. As a result of this, you are always going to find some of the latest details about the most important escort related news here on the Escort Reviews category page of the Sex in Vienna blog!
Naturally, we welcome our readers to share their own Escort Reviews either by contacting us and submitting a guest post or by simply posting in the Escorts in Vienna section of the SV Forum. In addition to the articles that you'll find in this category, our SV Forum is filled with informational and detailed reviews of the Escort Ladies of Vienna. Registration is completely free, so feel free to join the community and share your own thoughts and experiences.
This Sex in Vienna category isn't just about individual escorts, but you will also find in-depth reviews and analysis of some of the best and worst Viennese Escort Agencies. Catching up on the latest information and learning which agencies to trust is crucial to ensuring a good escort experience in Vienna. Because of this, we highly recommend browsing the Escort Reviews category on the Sex in Vienna blog before you go through with an escort booking. You will acquire a lot of useful information which will help you make a conscious and beneficial choice when it comes to an escort date in Wien.
Latest Escort Reviews Articles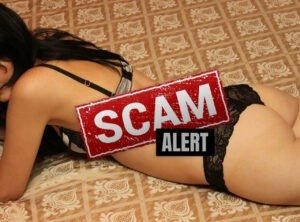 When it comes to Viennese escort agencies, some of them…
Read More
Subscribe to our Newsletter