Your username: Nicolas XO (Can't be modified)
Forum Role:Keymaster
Topics Started:24
Replies Created:114
Rank:Veteran
Forum Replies Created
Re: Sexclubs and Laufhauses to Avoid in Vienna

#36646

<< December 5, 2018 at 1:07 pm >>
---
A very important factor of the paysex scene is choosing the right place to do the deed in. Vienna is filled with numerous opportunities for paying for sex, but unfortunately not all of these places are recommended. As with every big city, Wien also has its share of establishments that scam or exploit their clients. Today, we are talking about the places that should be avoided when paying for sex in Vienna.
On the other hand, Vienna has some reputable and highly recommended places to visit as well. These sexclubs and brothels are known to take care of their clients, unlike the ones mentioned in this article. Our recommendation goes to these establishments, rather than the below mentioned blacklisted ones.
Without further ado, here are the places to avoid in Vienna and those that we are certainly not recommending to anybody:
1. Eve Bar
Eve Bar is undoubtedly at the top of the list of places to avoid in Vienna. We thought that we could stop reporting about this place, as it was closed for a while. Now rumors are coming up that Eve Bar is getting a new owner, so the warning must stay up. This is among the most expensive places in the city and clients who go there are ripped off more often than not.
Additionally, Eve Bar is known for their taxi scam that has been going on for a few years. They pay an absurdly high admission fee to taxi drivers to bring wealthy and drunk clients to them. Since they have to make a profit, they try to take as much out of the client's pocket as they can. Overcharging clients' credit cards has also been something synonymous with Eve Bar. The prices in Eve Bar also change if a client looks wealthy. If a guy has an expensive watch, clothes or shoes, a champagne can cost up to three times more than what another guy might pay. This establishment has zero online presence and they are not advertising anywhere on the web. The reason for this is simple; no tourist trap would want publicity to show their schemes, neither does Eve Bar.
Eve Bar hasn't been a safe place that we would recommend in decades. Since nobody had the ability and skill or intent of running the place clean so far, there's no reason to believe that this is changing with the new owners.
Summarized, here are the reasons we recommend avoiding Eve Bar at all costs:
Eve Bar is too expensive – one of the most expensive places in Vienna
The girls at Eve Bar are trained to scam the clients, and so is the staff
Taxi drivers are being paid fortunes by Eve Bar for any client they "sacrifice" and bring to their club. Because of this, taxi drivers are known to detour clients from their original destination and even talk down other places with lies.
The drinks and services go up in price if they see that a client is wealthy. A bottle of champagne can cost 200 euros for one person, while it can cost up to 700 for someone who looks rich.
Eve Bar is a known tourist trap and this is exactly the reason why they don't have a website or any online presence.
If you wish to read more about this blacklisted establishment, check out our older Eve Bar review by clicking here. You can also read about the Eve Bar taxi scam in this article that we published.
2. Claudia's Bar
Although Claudia's Bar has somewhat of an original site with the girls spreading their legs and showing private parts, this is still not a place that we would recommend to any guy with standards. The sexclub is located in the 10th district, which is among the worst in Vienna, so the clientele going there is not very distinguished. The rooms in Claudia's Bar are small but nice and the prices are reasonable, however, finding a good girl is like playing the lottery. A couple of bad reviews have also recently come to our attention, which is one of the reasons why it is listed here. Because of this, we cannot vouch or recommend going to Claudia's Bar at all.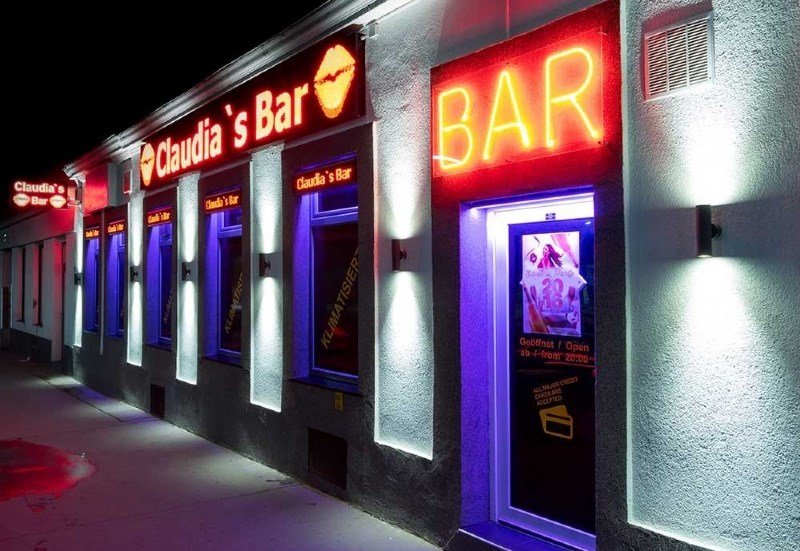 3. Laufhaus Juchgasse
Laufhaus Juchgasse is also among the places that we recommend avoiding in Vienna. This Laufhaus is the oldest one in Vienna and it is also the oldest looking too. Being one of the first Laufhauses in Wien should come with a level of respect and fame, but their reputation hasn't been the best to say the least. Unfortunately, local forums have been crawling with negative reviews and complaints about the girls who work there; and this has been happening for years.
The main problem with Laufhaus Juchgasse is that the girls there often don't satisfy the clients as they should. Even though most of the rooms are constantly occupied, the girls' service level is very low when you consider the price that you're paying. Here are some of the bad reviews that we published about Laufhaus Juchgasse girls over the years:
Thankfully, there are a couple of girls who work in Laufhaus Juchgasse who are praised by clients. For example, Samira is a highlight and a gem many people in Vienna still cherish. Check out our reviews of Samira:
However, there are many bad reports about other Laufhaus girls on local monger forums. Since as it seems more people are complaining about Laufhaus Juchgasse rather than praising it, we cannot wholeheartedly recommend going to this Laufhaus. It is still safe to go to Laufhaus Juchgasse, but there are better and newer alternatives. Places that have a modern interior and more girls that use less Photoshop on their pictures.
4. Contact Center Laufhaus
The only reason why we are not recommending Contact Center Laufhaus is the fact that it doesn't really function as a Laufhaus at all. The girls working there are absent more often than not when you come by. Contact Center Laufhaus operates more like an escort location or maybe a bigger studio. This is also a clear AO location which usually means bad service from the girls.
According to our sources, Contact Center Laufhaus has recently been taken over by new owners. The new owners are generally a respectable group of people who have other smaller locations as well. However, we really wouldn't recommend choosing this place, especially if you are looking for a real Laufhaus; there are much better alternatives in Vienna. Again, it is safe to go to Contact Center Laufhaus, but it's not recommended because of bad service and the fact that girls are often absent.
One of our forum members left a review of a girl from Contact Center Laufhaus. Check out the Warning about Contact Center Laufhaus forum thread to learn more!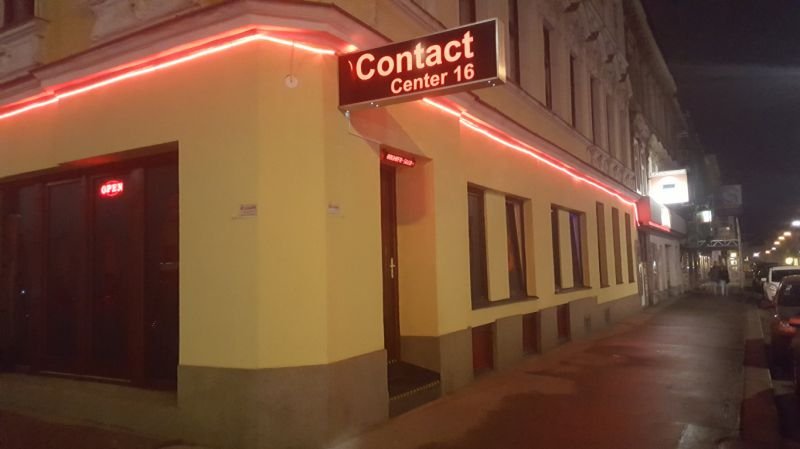 Conclusion
As we've previously stated, the sexclubs and Laufhauses on this list should be avoided whenever possible. There are far better alternatives, especially if you are looking for good service in a safe environment. Going with the above mentioned blacklisted places might very well end in a bad session or worse; getting scammed out of your money. So, it is of the utmost importance to choose the right place when you want to pay for sex.
The city of Vienna is among the best European countries when it comes to paying for sex. If you're interested in learning more, be sure to check out this Sextoplists article about the Top 5 places for paid sex in Europe now!
Re: Laufhaus Girl Review – Andreea Laufhaus Kontaktzone

#36141

<< October 5, 2018 at 2:51 pm >>
---
Before working at Kontaktzone Laufhaus, Andreea had worked in several Laufhauses in Vienna. This girl has a reputation for changing Laufhauses frequently. Her career was launched in Vienna, in Studio Rogergasse in the 9th district. After this, she went to Contact Center and over there she provided her services for approximately one year. Not long ago, she has changed the location to Laufhaus Rosi, and at present to Kontaktzone.  She is known to promote herself using online advertising. Andreea isn't present in the location all the time and due to this fact the customers need to call her or to text her in order to establish an appointment.
Andreea has a sexy body and gorgeous face
Andreea is very attractive and many people would fit her into the perfect women category. She can be associated with Pamela Anderson when she was in her glory years, but Andreea's plus is that she has natural breasts. With the exception of the Botox from her lips, Andreea is a 100% natural girl. Andreea is an open-minded person and according to her profile she accepts everything: anal sex, normal sex, oral sex (with or without a condom), group sex and so on. Although, seemingly, Andreea has all the necessary qualities, the way she offers her services has several drawbacks.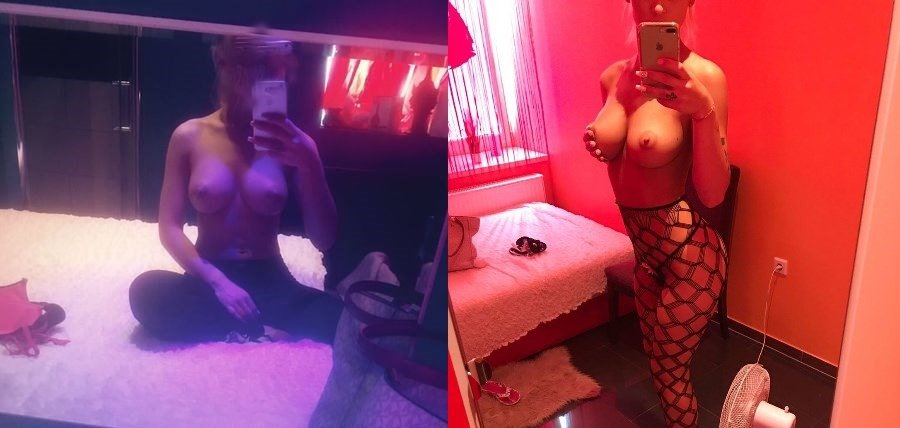 Why Andreea isn't the perfect girl
Although Andreea is a very attractive girl, she often gets negative feedback from her customers. The way she tries to solve this problem is to create other profiles, in order to be able to maintain her "good reputation". The fact that she permanently changes her place of work tells us that she has social problems and does not have a good behavior with her clients. Everyone appreciates in the reviews that she is attractive and beautiful, but when it comes to politeness and manners, the clients who have met her say that she has minuses. Another problem with Andreea is that she has no patience and is known to hurry up her clients. Sometimes she even tells them that time has expired, although this is not true. Some clients complained that Andreea is very distant. Apparently, she does not know how to be enjoyable and she also uses a lot of gel.
Conclusion
To sum up, we can say that Andreea is a very beautiful girl, but she does not know to treat her clients. She has an inappropriate attitude and tries to shorten the sessions as much as possible. Everyone expects to be well treated, but at this time Andreea can not offer that because of her bad temper. We do not want to criticize her, but if she would change the way she treats her clients and if she wouldn't shorten the sessions, Andreea could be a perfect girl for this industry.
Re: All Police Licensed Brothels in Vienna

#35627

<< September 12, 2018 at 12:09 pm >>
---
Vienna offers a multitude of different choices when it comes to choosing a place to have sex. There are numerous Laufhauses, sexclubs, FKKs, studios and brothels in the city; however, not all of them are operating legally, with a license. There are many reasons why choosing an illegally operating brothel is a bad idea. Some of the reasons you should avoid them are:
Many illegally working places scam their clients
Girls who work illegally are not regularly tested for STDs
If a police raid happens, you are going to be just as guilty as the people running the place
Illegally operating girls' services are often very bad
Since we would only ever recommend legal places to visit, we have compiled a list of all police approved brothels in Vienna categorized by the district they're in. This list should help see which establishment is legit and which isn't, in order to avoid any places that work illegally. You will find the establishment's name, address, website (if they have a website) and any related content that we've previously released about the place. There are also some entries that have been marked as permanently closed by Google, as well as a few that we suspect will close soon (if not already).
This list is not fully up-to-date, as it is based on data from May, 2017. It is also a work in progress and the list will be updated whenever we get our hands on new information. Even though the list contains most of the places that are working legally right now, there are a few that have closed since then and some new ones opened too. In order to keep the list updated, we urge you to share the latest info you know in this Sex-Vienna forum thread. We appreciate any feedback and help with the list, such as missing links and places that have seized to exist.
List of All Police Licensed Brothels in Vienna
***  establishment is marked "Permanently closed" by Google
[x] probably going to close soon
1st District – Innere Stadt
Maxim, Address: Kärnter Strasse 61, Related articles: Ariana from Maxim Wien, Sex-Vienna forum thread
Babylon, Address: Seilerstätte 1
[x] Eve Night Club, Address: Schellinggasse 1, Related articles: Eve Bar, Taxi sex scam in Vienna
Chez Nous, Address: Kärnter Strasse 10
Blue Velvet, Address: Kramergasse 5
Malisha, Address: Grillparzerstrasse 5
City Studio, Address: Schwertgasse 3
2nd District – Leopoldstadt
Massagestudio, Address: Franzensbrückenstrasse 10-12
Pigalle, Address: Blumauergasse 14
Studio Luna, Address: Nordbahnstrasse 26a
Local Jasmina, Address: Obermüllnerstrasse 1
Studio 7, Address: Praterstrasse 36
Traummasseurinnen, Address: Ennsgasse 25
Riesenradlbar, Address: Nordbahnstrasse 34
Studio Top 1-4, Address: Nordwestbahnstrasse 7 & 9
Studio Michelle, Address: Schüttelstrasse 33
Venusfalle, Address: Heinestrasse 23 
Love Story Bar, Address: Nordbahnstrasse 46
6 Hexen, Address: Rembrandtstrasse 17, Related articles: Florence Rebhanngasse – a gentle little sweetheart
Cafe Susi Bar, Address: Ausstellungsstrasse 15 
Marion S Bar, Address: Ausstellungsstrasse 9 
Studio Claudia, Address: Lassallestrasse 28
Studio Luna, Address: Lassallestrasse 28b
***Safari Bar, Address: Obermüllnerstrasse 1
Sex Shop – Kabinensex, Address: Czerningasse 29
Club Diane, Address: Lassallestrasse 10 
Studio Top 6, Address: Czerningasse 1
Studio Zanet, Address: Max-Winter-Platz 15
Club Casandra, Address: Novaragasse 46
Studio Secret, Address: Am Tabor 15
Charly Love, Address: Rueppgasse 24
Susi Bar II, Address: Ausstellungsstrasse 15
Studio Passion, Address: Handelskai 208
Studio 3, Address: Mayergasse 5
Studio Top 3, Address: Praterstrasse 36
Studio A25, Address: Ennsgasse 25
Studio Helene, Address: Ferdinandstrasse 2
Tuberose, Address: Hofenedergasse 2
Max Winter, Address: Max Winter Platz 22, Related articles: Vanity Porn in Laufhaus Max Winter Platz
Kerstinbar, Address: Novaragasse 38a 
Lina Studio, Address: Novaragasse 40
Studio Max-Winter-Platz, Address: Max Winter Platz 12
Studio Ybbsstrasse 10, Address: Ybbsstrasse 10
3rd District – Landstrasse
Laufhaus Juchgasse 11, Address: Juchgasse 11
Laufhaus Wien Mitte, Address: Zollgasse 3
Studio Paradise, Address: Hainburger Strasse 59
Side Step Bar, Address: Radetzkystrasse 18
Studio Deluxe, Address: Ungargasse 22
Studio Thai, Address: Weißgerberlände 4
Royal Nightclub, Address: Am Heumarkt 3
Studio Vip, Address: Wällischgasse 2
Studio Benessere, Address: Adamsgasse 2
Studio Aventura, Address: Rennweg 70
Studio 18/5, Address: Schlachthausgasse 18/5 
Studio Armony, Address: Erdbergstrasse 127
Studio, Address: Schlachthausgasse 18/6 
Mondlicht, Address: Eslarngasse 4
4th District – Wieden
Massage 69, Address: Kolschitzkygasse 14-18
Lokal Top 1, Address: Kleine Neugasse 18 
5th District – Margareten
Studio 1, Address: Arbeitergasse 40 
Cafe Rüdiger, Address: Rüdigergasse 14
Studio 95a, Address: Schönbrunner Strasse 95 
Bar Emanuelle, Address: Reinprechtsdorferstrasse 21 
Asia-Star, Address: Wimmergasse 11 
Romantic Bar, Address: Spengergasse 13
Asiengirl, Address: Arbeitergasse 42/3 
Sophie Asia Girls, Address: Ramperstorffergasse 8-12
Erotik-Club, Address: Schönbrunner Strasse 114 
Studio Nico 64, Address: Siebenbrunnengasse 64
Studio 28, Address: Rampersdorffergasse 28 
Pretty Woman, Address: Schönbrunner Strasse 116a
Jindalai, Address: Siebenbrunnengasse 67/1
Studio Relax, Address: Stolberggasse 21a
6th District – Mariahilf
Studio 124, Address: Gumpendorfer Strasse 124 
Studio Kolibri, Address: Gumpendorfer Strasse 145
Mollard, Address: Mollardgasse 26
Lotusblüte, Address: Bürgerspitalgasse 15
7th District – Neubau
Angeliquebar, Address: Lerchenfelder Gürtel 40 
Monacobar, Address: Lindengasse 4
[x] Okay-Bar (now Royal bar), Address: Neubaugürtel 42, Related articles: Okaybar got shut down!
Peepshow Burggasse, Address: Burggasse 112, Related article: Anita in Peepshow Burggasse (from 2012)
Helga's Kabinensex, Address: Neubaugürtel 18 
Connys KabinenSex, Address: Lerchenfelder Gürtel 8
Studio, Address: Schottenfeldgasse 64a
Bar House 6, Address: Lerchenfelder Gürtel 6 
Manhatten Bar, Address: Neubaugürtel 18
Alm Bar, Address: Lerchenfelder Gürtel 40
8th District – Josefstadt
Studio 27, Address: Lederergasse 27
Asia-Studio, Address: Albertgasse 50 
***Studio White Angels, Address: Lerchenfelder Gürtel 60 
9th District – Alsergrund
Thai-Fa, Address: Alserbachstrasse 19
Studio Imperium, Address: Nussdorfer Strasse 70
Jacqueline-Bar, Address: Währinger Gürtel 140 
Links Studio, Address: Rögergasse 12 
Vienna Night Club, Address: Währinger Gürtel 12 
Gentlemens Club Exzess, Address: Heiligenstädter Strasse 6 
Bei Nicole, Address: Währinger Gürtel 82
10th District – Favoriten
Luna Bar, Address: Oberlaaer Strasse 209
Dolce Vita, Address: Katharinengasse 9
Claudia's Bar, Address: Laxenburgerstrasse 11 
Studio 49/A, Address: Triester Strasse 49/2 
Studio 37, Address: Triester Strasse 37
Dark Angel Bar, Address: Columbusgasse70
6paradies, Address: Favoritenstrasse 194 
Studio 77, Address: Senefeldergasse 77 
Laufhaus Vienna, Address: Triester Strasse 41-43, Related articles: Dana – Super shorty in Laufhaus Vienna (from 2014)
Studio 9, Address: Raaber-Bahn-Gasse 9
Studio C, Address: Fernkorngasse 42
Studio Blue Love, Address: Schröttergasse 44
Glückliche Quellen, Address: Laxenburgerstrasse 75
Peep Show, Address: Raaber – Bahn – Gasse 20
Kontaktzone, Address: Raaber-Bahn-Gasse 10
Studio Hardtmuthgasse 116, Address: Hardtmuthgasse 116
Studio Pink Vienna, Address: Triester Strasse 49
Cherrie Bar, Address: Puchsbaumgasse 49
***Fortuna Kino, Address: Favoritenstrasse 147
Haus Der Liebe, Address: Hardtmuthgasse 116
Studio Traum, Address: Sonnleithnergasse 41
Die Bar, Address: Gudrunstrasse 131
Studio LaLolita, Address: Buchengasse 132
Studio Himbergerstrasse 7-9, Address: Himberger Strasse 7-9
Studio 37a, Address: Triester Strasse 37
11th District – Simmering
12th District – Meidling
Cleopatra Bar, Address: Breitenfurter Strasse 157
Studio Top A, B, C, D, Address: Ignazgasse 42
Cherie Bar, Address: Breitenfurter Strasse 131
Emotion Wellness, Address: Murlingengasse 3
Studio Arndtstrasse 24, Address: Arndtstrasse 24
Studio East Roses, Address: Wolfganggasse 38
Wolfganggasse Massagesalon, Address: Wolfganggasse 20
Neu Bar Schönbrunn, Address: Schönbrunner Schloßstrasse 46
Minmi´s Studio 171, Address: Altmannsdorfer Anger 65
Massage Studio 69, Address: Breitenfurterstrasse 185
Studio, Address: Siebertgasse 6
Baloo Studio, Address: Arndtstrasse 6
Studio 247, Address: Rechte Wienzeile 247
Emotion Wellness, Address: Murlingengasse 7
Studio Golden Phönix, Address: Schallergasse 6
Love Kino, Address: Michael Bernhard Gasse 13
Studio Süsses Leben, Address: Oswaldgasse 3 
Studio 229, Address: Schönbrunner Strasse 229
Studio Assmayergasse 62, Address: Assmayergasse 62a
Relax Zone, Address: Schönbrunner Strasse 190
ohne, Address: Siebertgasse 18
14th District – Penzing
Dzt. Unbek, Address: Linzer Strasse 81
Studio 115a, Address: Linzer Strasse 115
Studio Lola, Address: Hauptstrasse 123
La Vega, Address: Linzer Strasse 95
Club Sauna Karibik, Address: Hickelgasse 22 
Marrakesch Bar, Address: Linzer Strasse 199-201
Studio, Address: Linzerstrasse 97a 
Love Place, Address: Märzstrasse 150
Laufhaus Rosi, Address: Linzer Strasse 43
Club 115, Address: Linzer Strasse 115 
Society Club, Address: Linzer Strasse 93 
Massage East Stars, Address: Ameisgasse 36
Asia Massage, Address: Cervantesgasse 5
Studio 14, Address: Matznergasse 24
15th District – Fünfhaus
Studio 2a, Address: Denglergasse 5
Studio Top 5, Address: Eduard Sueß Gasse 26
Studio Goldschlagstrasse, Address: Goldschlagstrasse 125 
Studio Lady Lux, Address: Herklotzgasse 5
Studio 38, Address: Hollergasse 38 
Studio 13 B, Address: Illekgasse 13 
Studio Savage, Address: Johnstrasse 16 
Studio Bonita, Address: Oelweingasse 18
Studio 19 C, Address: Sechshauser Strasse 19c 
Studio 14/1b, Address: Sechshauserstrasse 14 
Blue Angel, Address: Stättermayergasse 31 
Babalu Bar, Address: Ullmannstrasse 57
Cinderella Bar, Address: Arnsteingasse 30
Kontaktcafe, Address: Sechshauser Str. 18
Studio Johnstrasse, Address: Johnstrasse 14
Studio 34, Address: Sechshauser Strasse 34 
Studio 1, Address: Johnstrasse 13 
Studio Scandaleux, Address: Felberstrasse 36
Massagestudio Löhrgasse, Address: Löhrgasse 5
Mini-Bar, Address: Felberstrasse 28 
Le Souterrain, Address: Hütteldorfer Strasse 47
Afrodita, Address: Johnstrasse 34-36
Studio 94, Address: Felberstrasse 94 
Studio Love Place, Address: Markgraf-Rüdiger-Strasse 29
Studio Elisabeth, Address: Hackengasse 5
Studio Relaxe Lounge, Address: Löschenkohlgasse 22
Cinema Erotic, Address: Sechshauserstrasse 128
Asia Bar, Address: Wurzbachgasse 16
Studio 4b, Address: Winckelmannstrasse 4
16th District – Ottakring
Studio Love Angels, Address: Brunnengasse 4
Studio Top 1, Address: Deinhardsteingasse 5
Lokal Top 1, Address: Fröbelgasse 37
Sissi Salon, Address: Fröbelgasse 41
Studio 35a, Address: Herbststrasse 35
Studio 66, Address: Herbststrasse 66
Studio 91, Address: Neulerchenfelder Strasse 91
Lokal A & B, Address: Seeböckgasse 23
Studio Bachgasse (Studio Angel), Bachgasse 11
Asia-Studio, Address: Brunnengasse 6a 
Studio Hellgasse, Address: Hellgasse 2
Studio Top 1, Address: Rankgasse 22 
Studio Secret Angels, Address: Herbststrasse 25
Club 89, Address: Neulerchenfelder Strasse 89
Studio Top 2, Address: Neulerchenfelder Strasse 91
Eisblume Wellness, Address: Wilhelminenstrasse 45
Cafe Emin, Address: Lerchenfelder Gürtel 15
Asia-Studio, Address: Brunnengasse 4
Haberlgasse 71, Address: Haberlgasse 71
Flamingo, Address: Lerchenfelder Gürtel 31
Lotus Spa, Address: Habichergasse 9
Villa Bizarr, Address: Hasnerstrasse 95
Goldene Finger, Address: Hippgasse 30
Studio, Address: Kulmgasse 1 
Studio 69a, Address: Neulerchenfelder Strasse 69/1
Star Studio, Address: Neulerchenfelder Strasse 69/2 
Asia-Sexy, Address: Grundsteingasse 1-3
***Studio Wohlfühloase, Address: Seitenberggasse 71 
Wichtelstudio, Address: Wichtelgasse 43
Angels Demons, Address: Ottakringer Strasse 124
Cinderella Palast (Contact Center), Address: Wilhelminenstrasse 46
Rumsti Bumsti, Address: Herbststrasse 25
17th District – Hernals
Studio, Address: Haslingergasse 13
***Studio Senjoritas, Address: Palffygasse 20
Studio 1, Address: Frauengasse 1
Studio Baloo, Address: Hernalser Hauptstrasse 23
Club Doreen, Address: Ortliebgasse 10
Cafe Karibik, Address: Hormayrgasse 49
Sakura-Studio, Address: Hormayrgasse 17a
Edelstudio, Address: Blumengasse 5
Pianobar, Address: Hernalser Gürtel 31
Korona, Address: Hernalser Hauptstrasse 25
Studio Oishi, Address: Schellhammergasse 3
18th District: Währing
Studio 28, Address: Hildebrandgasse 28
Night Dream, Address: Währinger Gürtel 53 
Massage MINGMING, Address: Antonigasse 54a
Studio 167a, Address: Währinger Strasse 167-167a
Place Of Dominance, Address: Kreuzgasse 33
Lina Studio 73, Address: Martinstrasse 73a
20th District: Brigittenau
Pretty Woman, Address: Heinzelmanngasse 14
Yukina, Address: Klosterneuburger Strasse 62 
Studio 1 & 2, Address: Bäuerlegasse 29 Top 1 & 2
Studio 58a, Address: Brigittenauer Lände 58a
Hot Angels, Address: Denisgasse 9a
Studio Eros, Address: Denisgasse 9b
Studio 2 & 3, Address: Dresdner Strasse 130
Studio La Luna, Address: Klosterneuburger Strasse 121
Studio Rauscherstrasse 29, Address: Rauscherstrasse 29
Studio 6hexen, Address: Rebhanngasse 25 
Studio Romanogasse, Address: Romanogasse 21-23 
Studio 23, Address: Salzachstrasse 23
Kein Bezeichnung, Address: Dresdner Strasse 62a
Studio 111, Address: Klosterneuburger Strasse 111 Top 12 
Studio 108, Address: Engerthstrasse 108 
Studio 126, Address: Engerthstrasse 126
Traumstudio, Address: Kampstrasse 8
Club Cafe Susi, Address: Traisengasse 10 
21st District: Floridsdorf
East-Diamonds, Address: Oellacherweg 6
Massage Lisi, Address: Pragerstrasse 114
Mali-Relax, Address: Pilzgasse 23
Massagestudio, Address: Floridsdorfer Hauptstrasse 31
Yi Ting Studio, Address: Floridsdorfer Hauptstrasse 16
Red Rose, Address: Leopoldauer Strasse 66 
Ohne Bezeichnung, Address: Prager Strasse 62
22nd District: Donaustadt
23rd District: Liesing
Massage-Queens, Address: Oberlaaer Strasse 319
Simply Top, Address: Mellergasse 22 
Laufhaus Rachel, Address: Triester Strasse 176
Fresh Saunaclub, Address: Triester Strasse 218, Related articles: Fresh Saunaclub is almost on its death bed
Kontakthof, Address: Erlaaerstrasse 37 
Ceasars Club, Address: Triester Strasse 312
Funny Haus, Address: Triester Strasse 202 
Funpalast, Address: Richard-Strauss-Strasse 8, Related articles: Sex-Vienna forum thread
Re: Ariana from Maxim Wien

#31866

<< July 17, 2018 at 10:46 am >>
---
Not too long ago, a review of Ariana from Maxim Wien has been posted on the Sex-Vienna forum by one of the community members. In this review, Pepender shares his experience with Ariana, the busty brunette from Sexclub Maxim Wien, as well as his thoughts on the club itself.
Preparation before Maxim
"I found Ariana on the Maxim site and to be completely honest, her big tits seduced me right away. I called Maxim before going to ask if she will be working. I think this is a must if you have a girl you want to go with. The guy who answered spoke perfect English and he told me that Ariana will be there at night starting at 9pm."
Arriving at the club
"The club was just a few minutes away from the hotel where I stayed at, so getting to Maxim was really easy. I picked the hotel mainly because it was very close to Maxim. Not many people in the club at that point, probably because it was still early. I ordered a drink and told the bartender that I'm there for Ariana. She was up in the rooms with someone, so I had to wait a couple of minutes. I counted around 15-20 girls down in the bar while I waited. Most girls looked good, maybe even above average, but none of them had as big tits as Ariana, that's for sure."
Ariana, the busty brunette
"After about 10 minutes, Ariana came down from the upstairs rooms. The staff must have informed her that I'm waiting, because she just came to me at the bar. In person, Ariana is actually more beautiful than on her pictures. Pretty face, big eyes and those huge pair of tits that I've been dreaming about for the last couple of days. She was also smiling throughout our conversation, which I found to be very cute. We talked for a couple of minutes and she was very charismatic and likeable. Ariana told me that she used to work in another place called Wellcum where she mostly had Italian customers. She seemed to like it in Maxim more, apparently she has a more varied customer base there. The talk about services and how much I need to pay was actually playful."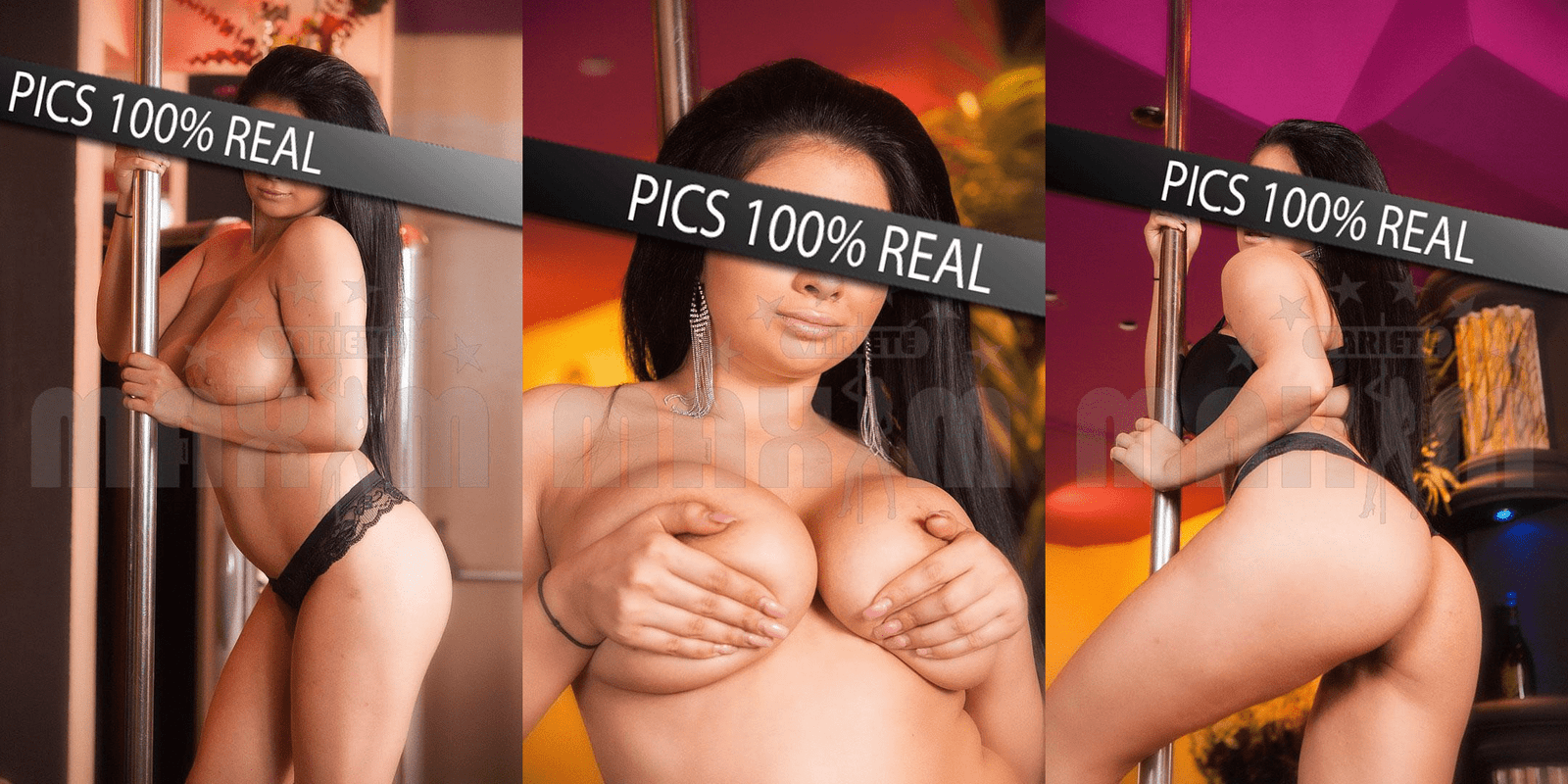 In the room with Ariana
"Ariana told me that I have to pay at the bar and we can go upstairs. I paid 200 euros for a regular room. The room we went to wasn't bad, but it wasn't anything special either. We took a shower together and seeing her wet tits was worth it on its own. After the shower, I got an amazing blowjob before the main deal. Again, her tits were the highlight here. Seeing them bounce around as I thrust was a fantastic sight. At one point I really didn't know what to do and what not to do with them. She was very into the whole thing, at least that's how I saw it. If it was an act, it was a good one. Our session with Ariana was perfect from my point of view. She gave me good service and those tits truly are out of this world."
Chat with the staff before departure
"Before I left, I went back to the club with Ariana and talked with the bartender for a couple of minutes. I also told the receptionist that the session with Ariana was perfect, but the room wasn't really special. The receptionist told me that they are planning on upgrading the rooms and adding a couple more throughout the summer."
Final verdict
"This was my first time in Vienna, but I know I will go back sooner or later because of the sex scene. Ariana was amazing and I will repeat her on my next visit. Maxim is also a good establishment, especially if they upgrade the rooms too."
Conclusion
Special thanks to Pepender for allowing this guest post to be made. If you want to read the original review or you want to join in on the conversation, be sure to check out this Sex-Vienna forum thread.
Re: Links to Topics of Importance

#31561

<< July 3, 2018 at 8:44 am >>
---
Compilation of links to important topics and reports!
Re: Individual Girls from Laufhauses

#31491

<< July 2, 2018 at 10:12 am >>
---
Discussion about individual girl from Laufhauses in Vienna.
Re: Laufhauses in Vienna

#31396

<< June 29, 2018 at 11:41 am >>
---
Discussion about Laufhauses in Vienna.
Re: Reply To: Best Indie Sex Workers Currently Active

#31325

<< June 27, 2018 at 3:12 pm >>
---
Is this site considered reliable?
Re: Reply To: Laufhaus Vienna official thread

#31437

<< June 24, 2018 at 4:07 pm >>
---
are the pictures on the site real?
Re: Reply To: The Best Porn Site

#31081

<< June 24, 2018 at 12:44 pm >>
---
Favorite porn site: Brazzers, naturally
Favorite porn actress: Riley Reid – if you've watch some of her videos, you probably know why I love her 😉
Re: Laufhaus Wien Mitte – Zollgasse 3

#31217

<< June 21, 2018 at 9:18 am >>
---
I've seen a lot of advertisement for this place, but I never went. Does anyone know something about this new Laufhaus in Vienna?
Re: Reply To: Plans to rebuild the Gürtel?

#30304

<< June 17, 2018 at 3:47 am >>
---
the previous work they done on the buildings was necessary, but I am not sure if it is necessary now…
Re: Reply To: Plans to rebuild the Gürtel?

#30286

<< June 16, 2018 at 1:02 pm >>
---
I think it's just a reconstruction. If I understand it correctly, they want to take away space from the clubs and turn them into public places (parks, walkways, etc.) I might be wrong, somebody clarify please.
Re: Plans to rebuild the Gürtel?

#30277

<< June 16, 2018 at 9:13 am >>
---
A friend mentioned that it seems that the government wants to rebuild the Gürtel again? Do you guys have any info on this?
Re: News

#30157

<< June 15, 2018 at 11:44 am >>
---
Any noteworthy news about the pay sex scene.