Prostitution Nightmare Stories
XXX Addict (Regular)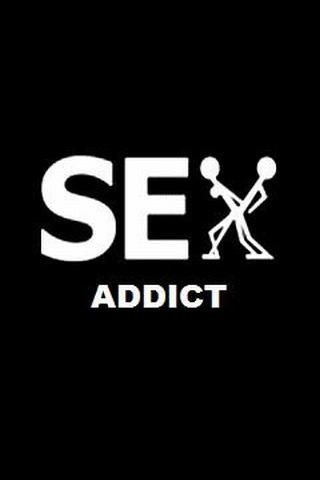 Re: Prostitution Nightmare Stories

#22101

« on: May 9, 2018 at 1:19 pm »
I thought it would be fun to share some of our worst nightmarish stories that happened while with a prostitute. I'm sure most of us have had something unpleasant happen to us. People who are new to mongering might also learn something from the stories.
Here's my nightmare story:
So this happened back when I started paying for sex. It wasn't my first time going to a prostitute, but I was still just starting out. I arranged a meeting with a girl that I found online (she worked from her apartment), but I didn't do any research on her whatsoever – huge mistake. I was intrigued by the low price she offered, so I called her immediately. She gave me the address and the time and that was it. She was actually pretty nice when I got to her place; I remember thinking to myself "WOW, cheap and friendly, nice!" Well, I kinda jinxed myself, I guess. As soon as I entered the room I smelled something funny. I suspected it was her, so I asked if she could take a shower before we start. She shrugged and said that she took care of it before I arrived. Naïve me believed her, so I paid and we started to get on with the business.
Now, you must know that I am not a squeamish person per se, but the smell was horrible. It might not have been just her, the room might have smelled to begin with, but I couldn't bare it. I politely asked her if she could go and take a shower before we continue and that's when all hell broke loose. She literally jumped off of me and started screaming, demanding that I leave immediately. First I had no idea what to say to this crazy person, but then I tried to be reasonable with her. I said that I just want her to take a shower so I could enjoy the time with her, nothing else. This was pointless, as she was furious and still wanted me to leave. I didn't want any trouble, so I just left quietly. Thankfully, it really was a cheap hookup, so not much was lost.
This experience thought me two things that have helped me over the years:
1. Never go for the cheapest option when it comes to prostitutes – the low price that she asked should have been a huge red flag that something's wrong. No girl would offer a good service for an overly low price. And this is true for most places in the world.
2. Always stick to your gut feeling – this experience could have been avoided if I insisted on a shower before I handed over the money. Now I know this, but back then I didn't want to make the girl feel bad, so I didn't ask her to clean herself up. HUGE MISTAKE! Always get your money's worth. You are the one paying her and not the other way around, so if a shower is all it takes for a good experience, by all means insist on it.
In hindsight, this experience could have been much worse. I only lost some time and a bit of money, nothing marginal. I'm interested to see what you guys have gone through, which are some of your worst prostitute nightmare stories?
This topic was modified 4 months, 2 weeks ago by Nicolas XO.
This topic was modified 3 months, 3 weeks ago by Nicolas XO.
Anonymous User
Re: Prostitution Nightmare Stories

#22367

« on: May 10, 2018 at 11:47 am »
this will be an interesting topic haha
Anonymous User
Re: Prostitution Nightmare Stories

#23923

« on: May 13, 2018 at 6:19 pm »
Nobody came up with anything yet..
Anonymous User
Re: Prostitution Nightmare Stories

#24983

« on: May 16, 2018 at 6:28 pm »
This is definitely not the worst that can happen but it was a total nightmare for me. I visited Sofia a while ago and got to the Kama Sutra strip club suggested by a taxi driver. Like 20 girls were dancing and hanging around inside and a few were really stunning.
Only 3 girls were ready to go home with guys, not super attractive but I picked a brunette 7/10 girl in her late 20's, just a bit overweight but nice curves. The lady drinks were 30EUR and if you want to take her for sex it's 70EUR which is already a rip off in Sofia but ok. I asked her about hotels because I didn't know any and this is where the madness started. She knew a place and asked 100 lev from me but the room was only 80 lev, just to get that 20 extra. When we finally got in to the hotel, she was constantly asking me if I want to buy something to eat or drink. I kept saying no but she was consistent and asked for a whiskey with energy drink at the bar.
That costed 16 lev and she barely tasted it when we went to the room. I only wanted to enjoy my 1 hour and fuck her but it was impossible to start. She didn't want to start without a long shower together. I told her already that I showered before going to the club and just wanted her to take a quick one alone, but she insisted. She joined me in bed and I was ready to start, then she started to talk about upsells. The girl wasn't sexual at all up to that point and she already wanted to talk about the extras. It was a complete turn off.
So we didn't do anything except she talking about what she wants and how much she likes me. The girl switched to a sensual voice and told me she wants to make love, but she needs the whole night for it. That costs an extra 500 lev, a huge rip off. Then offered a massage before sex, then she talked about how good it is to fuck without condoms. A lot of talking and it was already like 3 in the morning. At this point I started to lose my interest and told her to just let me do my thing.
Then the worst part: she told me we don't need to have sex all night, but I have only 10 mins left. So do I want another hour for 70EUR? I asked what the fuck are you talking about? 20 minutes passed in bed already and we didn't do anything sexual. This woman was counting the time from the moment we left the strip club. Total bullshit, I thought I pay for 1 hour of sex and nothing more, definitely not 50 minutes of walking and talking. If I want more, then I ask and book a girl for 6 hours, have dinner and all that.
So I told her I only paid for sex, not to have her ask for drinks, shower or to talk about her extras and trying to get more money all the time. She said nothing, only that we have 5 minutes left. I was not interested in her upsells since I wasted an hour for nothing, so I told her to leave. The girl told me I'm a prick and left the room. Ridiculous. With the taxi to the hotel, the drink and the girl I spent around 150EUR for nothing.
This reply was modified 4 months ago by .
This reply was modified 4 months ago by .
Anonymous User
Re: Prostitution Nightmare Stories

#25691

« on: May 21, 2018 at 12:55 pm »
And I thought this was a thread about mere nightmares, non-metaphorically speaking irl! Yikes! I've got bugs crawling in my veins, thanks buddy for bringing this hell of a story up. *(smh)*
Anonymous User
Re: Prostitution Nightmare Stories

#25787

« on: May 23, 2018 at 10:41 pm »
I accidentally found the same scam girl as before. Like two years ago I got the phone number of Gabriella from a website and called her to set up the date. She promised DATY, DFK, OWO and her profile said everything is possible. A slim brunette arrived, she had the body of a model and pretty face. We started to talk and she said "it is better for us both to use condom". She was not delivering the extras as promised and refused to kiss. We agreed in two hours but she left after two sessions, 60-70 min total.
A few months ago I found Vanessa and liked what I see on the pictures so I phoned her. She was kind on the phone and arrived a hour later to my apartment. I paid for 2 hours again, 100 Eur total, then she went to take a shower. 30 minutes later when I asked her to put it in her mouth without condom, I recognized her. She told me the same line "it is better for us both to use condom". Totally different makeup and haircut but the same girl. No DATY, DFK or OWO, the same bad experience because she had herpes.
Still she has a nice body so at least I had a quick fuck with her. Then a short break and we continued for 15-20 minutes. It was easy to change positions with her and I would say the experience was OK, then something weird happened. She pulled my dick out in the middle of the action, laid down on the bed and said it is enough for now. It was the first time this happened to me. I got upset and told her to dress up and leave. She quietly left with my money after only 50 mins.
This reply was modified 3 months, 4 weeks ago by .
This reply was modified 3 months, 4 weeks ago by .
Anonymous User
Re: Prostitution Nightmare Stories

#26043

« on: May 26, 2018 at 6:22 pm »
Three months ago I was on a business trip in Bulgaria and called a girl I found on all-bgescort.com. Her name is Lora, she told me about the costs and her services and I explained that I want a toy show. Her English was decent so we quickly understood each other and she said okay. Then she had a special offer for me: she wanted to bring her girlfriend for a 3 hour session that costs 500 lev. Sounds good! She said it takes only 30 mins to get to the hotel and they got there just on time. Both young (around 20) and hot, Lora and Silva. I welcomed them and handed the money, then opened a drink and we relaxed on the couch. The girls were okay, but when we talked for 10 mins Lora told me that we agreed only in 3 hours of straight sex. This was total bullshit, she tried to convince me that I misunderstood. She told me that for everything else (kissing, anal, positions, lesbi show) I need to pay 200 more Euros. I said that is nonsense, then I tried to negotiate for 10 more minutes. It was very uncomfortable, I even offered 100 Euros so we can start but they didnt accept.
I told them just give me back 300 lev and you can leave with 200, just leave. They wanted to keep the 500 lev, so they didnt accept. That is when I wanted to call the reception and make them leave by force, but Lora apologized and changed her tone. Suddenly they were willing to do everything and didnt ask for more money. They quickly went to take a shower and sat down on the couch. Then the girls talked in Bulgarian for 10 minutes or so, I just sat there and waited. Lora finally switched to English and told me that they forgot to bring the toys and not in the mood to do a lesbi show. They finally joined me in bed, but all they wanted is to make me cum as quick as possible. Lora watched the TV most of the time and only wanted to fuck in doggy when it was her turn. Silva was only using her hands to jerk me off moving her hand as fast as she can. I couldnt slow her down, she even slapped my hand away when I tried to control it. They started to get upset because I wasnt able to cum but I had enough and told them to pick up the clothes and get the fuck out.
This reply was modified 3 months, 4 weeks ago by .
This reply was modified 3 months, 4 weeks ago by .
This reply was modified 3 months, 4 weeks ago by .
GOAT (Regular)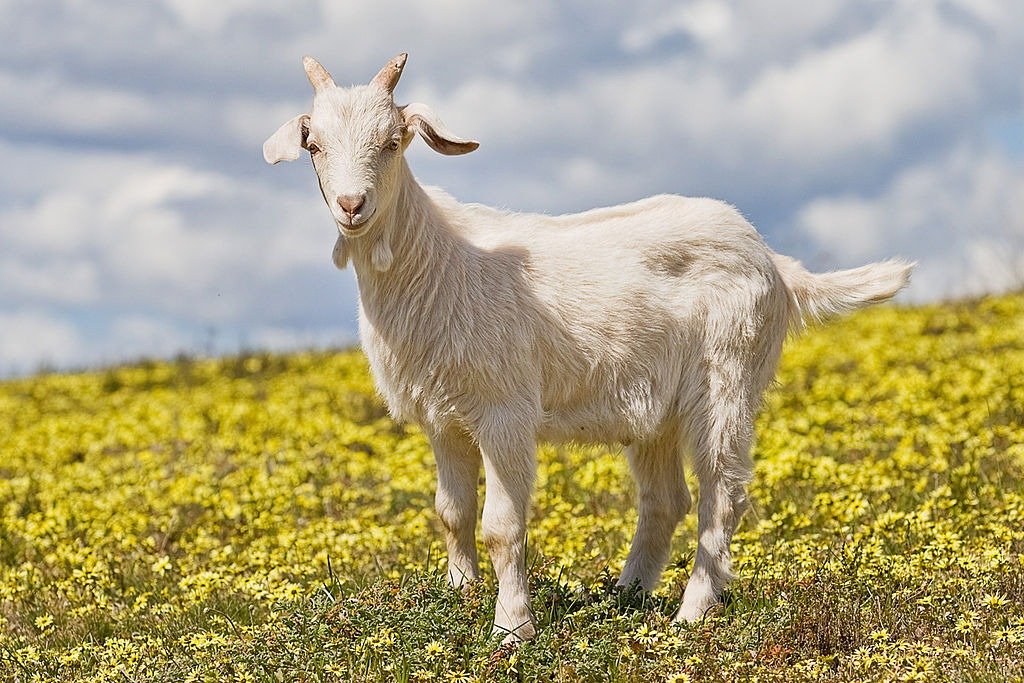 Re: Prostitution Nightmare Stories

#28361

« on: May 28, 2018 at 8:26 pm »
The Bulgarian story, god. I checked the currency counter-values and you paid 250€ roughly for a mere stressed-out session, instead of a full-service all-inclusive sex adventure? Hearing about stuff like this just raises defiance of mine, so I'm starting to feel like I should opt out from any possible connection I had regarding prostitutes. Not that I had much with them, but it was enjoyable, but it's only a matter of time when something like this will happen to me. That's why I prefer to go to sex clubs, rather than invite escorts or independent girls over. Licenses and certificates are magical! You sir pulled the thicker end of a straw, since you, in the end, had something AT LEAST. I heard of worse stories than this. For example, instead of the troublesome girl to be prosecuted by people in charge of her services, she instead gets a boost and support from the concerned peeps. You're lucky enough that you haven't been thrown out of the hotel! damn i'm so pissed off RN!
Anonymous User
Re: Prostitution Nightmare Stories

#31354

« on: June 19, 2018 at 1:37 pm »
You must be logged in to reply to this topic.