Asiatinnen in Wien – Allgemein
In Wien können Sie eine große Anzahl von Asia Studios und Apartments finden, welche normalerweise als Massage Institute getarnt werden, die in Wirklichkeit  aber nichts als Sex Studios sind und – da sie sich meistens in Apprtments befinden – sind sie illegal, da sie nicht den neusten Prostitutionsgesetzen in Österreich entsprechen. Ich weiß nicht, was mit ihnen in der nahen Zukunft passieren wird, aber ich nehme an dass es eine große Säuberung in Österreichs Hauptstadt geben wird und viele Orte für immer geschlossen werden.
Die Preise sind in fast allen Asia Studios und Apartments sehr verlockend und Sie können hier eine Menge für Ihr Geld erhalten. Sex ohne Kondom ist hier nicht selten und auch nicht teuer. Sie können auch das, was wir Freier GFE – das echte Freundin Erlebnis nennen – bekommen, das ist Küssen und eine zartere Annäherung an das Mädchen ohne Eile und Druck.
Ich könnte eine lange Liste über all die Asia Studios schreiben, aber ich rate Ihnen zum Österreisches Erotikforum zu gehen und sich dort selbst zu informieren. Heute möchte ich über ein bestimmtes Asian Studio schreiben.
Studio Asia Girls – die Besten Asiatinnen in Wien
Wenn Sie die durch die Webseiten der meisten Asian Studios in Wien surfen, werden Sie tolle Fotos von schönen Kreaturen sehen, die jeder vögeln würde, wenn man die Gelegenheit dazu hätte. Nur ein kleines Problem: Diese Bilder sind IMMER Fake und die Mädchen, die sie treffen werden, sind weniger schön und jung, als sie gehofft haben. Das war mein erster Gedanke, als ich über diesen neuen Asia Laden im 12. Bezirk gelesen habe, direkt am Gürtel. (Inzwischen sind sie in ein offizielles Studio im 20. Bezirk gezogen.
Ich kann also nur sagen, dass ich sehr überrascht war, nur Lob über dieses neue Asia Studio/Apartment zu hören und zu lesen und über die schönen Mädchen dessen Service angeblich ausgezeichnet war. Ich las darüber im Erotikforum, in dem Sie viele gute Informationen erhalten können, manchmal gibt es allerdings auch falsche Berichte und viele falsche Nutzer. Aber mit ein wenig Erfahrung können Sie lernen, die vertrauenswürdigen und falschen Info's herauszufiltern, die sind meistens zu schön um wahr zu sein.
Ich wollte mir das also ansehen und für mich selbst entscheiden und traf eine Verabredung durch das Forum und einer privaten Nachricht. Das ist das Asia Studio Profil, wo man sie kontaktieren kann:
http://www.erotikforum.at/mitglieder/asia_girls.259590/
Und das ist ihr offizieller Werbethread, wo sie Bilder und andere Dinge posten
http://www.erotikforum.at/gewerbliche-anzeigen.133/dame-asia-china.392700
Ich werde bald Fotos hinzufügen, wenn ich ein wenig mehr Zeit habe.
Die Location der Asiatinnen
Als ich das erste Mal da war, war das Team noch im ursprünglichen Gebäude im 12. Bezirk, Sorry, ich habe den Namen der Straße vergessen, aber es war an der Ecke der Arndtstrasse/Gürtel in einem der ersten Häuser auf der rechten Straße. Die Parksituation ist nicht so toll dort, aber mit ein wenig Geduld können Sie dort einen Parkplatz finden. Sie müssen allerdings keinen Parkplatz mehr finden, denn die Mädchen sind umgezogen.
Das Apartment war geschmackvoll eingerichtet, ein Mann öffnete die Tür und führte mich in eine Art Wartezimmer, dass wie sich später herausstellte, auch der "Vögelraum" war.
Nur eines von den 3 Mädchen, die dort an dem Tag arbeiten sollten, war verfügbar, aber wie ich hörte, waren sie alle gleich in Hinsicht von Aussehen und Service und Alter, also war es mir egal. Der Name des verfügbaren Mädchens war Yu Li.
Engel YU Li betritt die Szene
Ich war so glücklich!
Ehrlich, das war das erste Mal außerhalb einer asiatischen Stadt, dass ich die Gelegenheit hatte, solch eine asiatische Schönheit in einem Bordell zu treffen und das noch zu fairen Preisen. Ich stimmte zu, das YU LI tatsächlich meine Wahl war und übergab die 80€ für eine halbe Stunde, was richtig happig für asiatische Standards und für wienerische Studio Standards im Allgemeinen war, aber für das Mädchen war es völlig gerecht. Ihr Englisch war fortgeschritten, sie roch gut und lächelte mich die ganze Zeit an. Ich fragte also nach einer Dusche und bevor sie mich ins Badezimmer führte, machte sie noch liebliche asiatische Musik an. Dann gab sie mir ein Handtuch und zeigte mir den Weg. Das ganze Apartment war schön, groß und sauber, das Badezimmer auch. Wir traten also unter die Dusche und reinigten uns gegenseitig auf eine Art, von den wir Freier immer träumen, aber sehr selten von den Mädchen bekommen. Das Säubern dauerte fast 5 Minuten und ich glaubte, dass wir beide sauber genug waren um dreckig zu werden.
Zurück im Zimmer und Sex
Im Zimmer gab es keine echte Betten nur Matratzen auf dem Flur, aber gut genug für mich. Im neuen Studio gibt es jetzt wohl Betten, ich kenne das Studio aus der Zeit als es noch andere Besitzer hatte.
Wir lagen auf den Matratzen und YU LI begann mich langsam und sanft zu berühren. Es gab kein Küssen, sie drehte immer den Kopf zur Seite, aber abgesehen davon war es fast GFE. Dann begann sie mit dem Blowjob sehr schön und langsam und sanft, bis ich ihr sagte, sie solle ein wenig schneller machen wegen der Abwechslung. Ich begann dann meinen Weg nach unten zu finden, um zu sehen was es da gab. Viele von Ihnen werden überrascht sein zu hören, dass sie unten vollständig rasiert war. Nicht ein einziges Haar, was selten für Asiatinnen ist, die normalerweise einen prächtigen Busch unten tragen. Was kann ich sagen, sie ist schön, sauber und süß und ich küsste sie fast 10 Minuten unten. Sie hat es wohl genossen, ich bin nicht sicher, aber sie ließ mich glauben, dass es ihr gefiel.
Wir versuchten also alle üblichen Positionen und YU LI hat kein Problem damit, bei allen mitzuhalten. Sie ist nicht eins von den Mädchen die nur daliegen und darauf warten, das der Akt beendet ist, nein, sie war sehr aktiv bis zum Ende.
Es war ein tolles sexuelles Erlebnis mit einer super netten asiatischen jungen Lady!
Ich glaube, wir haben fast die gesamten 30 Minuten zusammen verbracht und nachdem ich fertig war, ging ich noch einmal duschen und ging. Der Mann, der mich hineingelassen hatte, lies mich wieder hinaus mit einem höflichen Auf Wiedersehen. Ich werde die Tatsache nicht vor euch verbergen, dass er alle Erotikforum ermutigt, ihr Erlebnis zu bewerten. Er bietet auch eine kleine Freude an, wenn ich das so sagen darf. Ich habe sie nicht im Forum bewertet, denn ich behalte meine Bewertungen eher für die eigene Seite und weil ich keine Rabatte brauche.
Aber ich fand es nett das er fragte und es anbot. Es gibt NUR gute Bewertungen über die Asiatinnen im Forum. Ich werde es Ihrer Vorstellungskraft überlassen, warum. Ich kann nur sagen, mein Erlebnis mit YU LI war mehr als Durchschnitt für einen guten Preis.
Asiatin YU LI die Zusammenfassung – Endgedanken
sehr schön, für ein asiatisches Mädchen
sehr nette und saubere Schönheit
alles Natur
guter Preis
8/10 – Ich werde wieder hingehen.
Jetzt kann ich Ihnen die neue Location und die Webseite mitteilen:
http://www.asiacoco.at/ —– Eine wirklich häßliche Webseite aber die Bilder sind echt.
Die Asiatinnen haben jetzt eine neue Seite gebaut auf ihrer eigenen Domain –  http://www.asiagirls.info –Schauen Sie es sich an
Romanogasse 21
1200 Wien
About author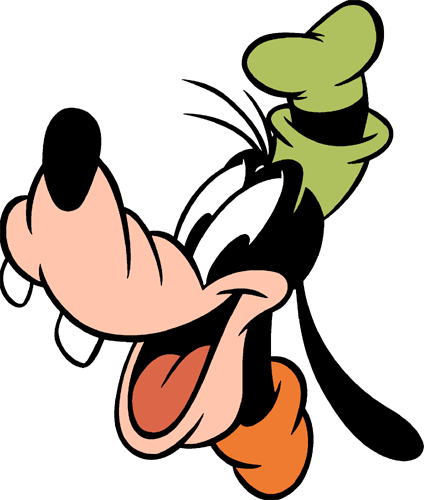 Marcus
Marcus is a 33 years old guy from Norway. He is living in Vienna and is a big fan of Vienna sex scene.